Acclaimed documentary fimmaker Susanne Tabata is working on a film about the Vancouver punk rock world and I'm going through all my old negatives in order to send her some images for possible inclusion in the film. Here's a few more possibilities from the early days. Hopefully Scott Beadle will chime in with some names and dates.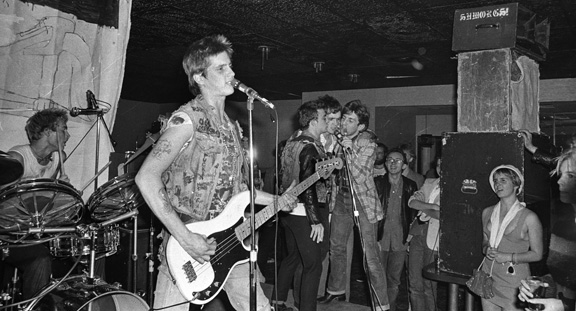 Lots of faces here, drummer is ?, Randy Rampage, backup singers are Tony Bardach (?) Nick Jones and Colin Griffiths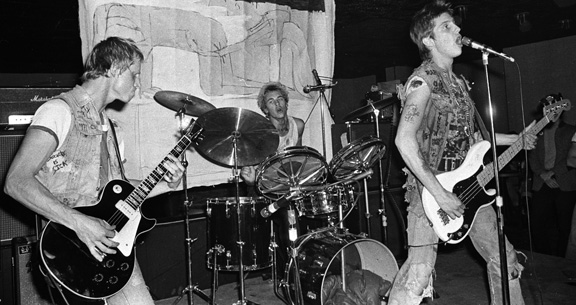 This isn't DOA, is it? Randy on bass though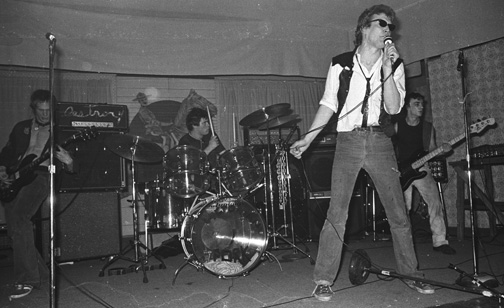 Victoria Pork, guitar is Brad Kent, Dimwit on drums, Ian Tiles singing, Tony Bardach on bass.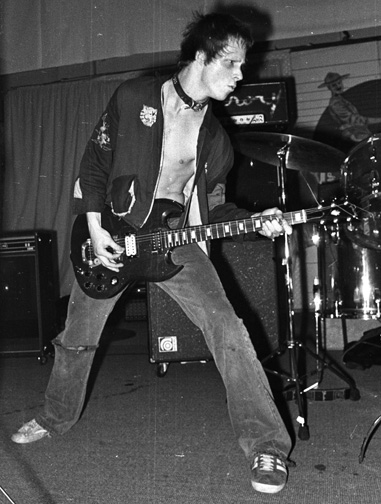 Victoria Pork guitarist Brad Kent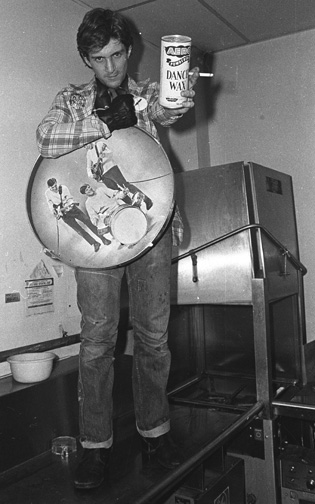 Colin Griffiths standing on a restaurant grill, holding an old 60's drum skin and a can of dance wax, why?, I so wish I could remember. Going through these negs is a lot of fun, I just wish I had taken more notes back then.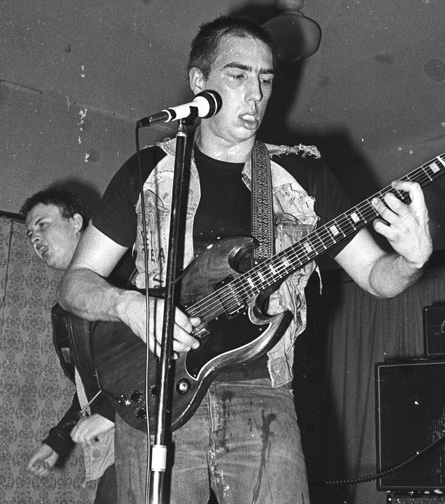 Brian Goble at back, Joe Keithley on guitar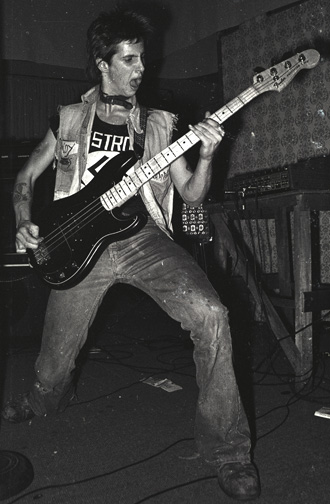 Randy Rampage in full flight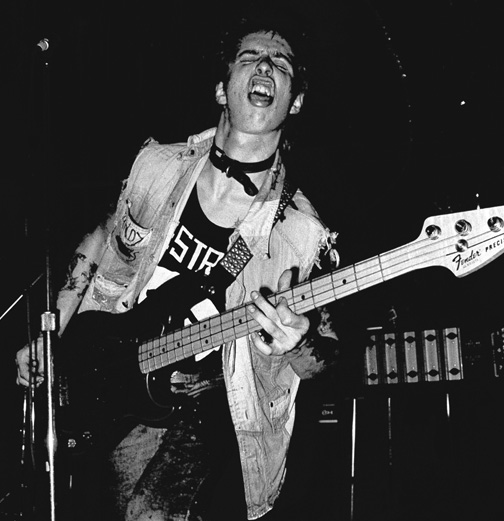 Randy again