July 2, 2012 | Filed Under Personal Project, Publishing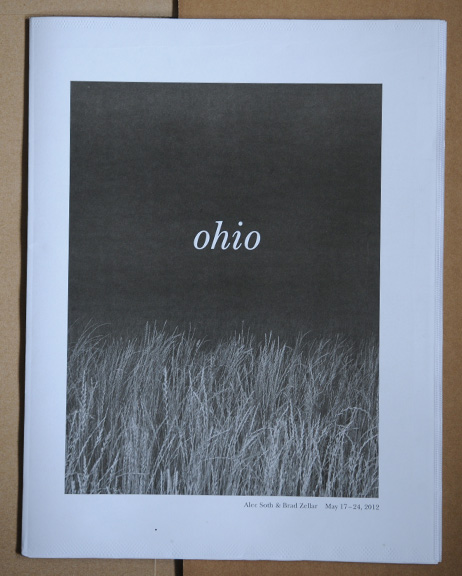 The past couple of years I've been ordering prints and self published books from photographers. Two reasons, the first being that the publications and prints are art and as such they are interesting and sometimes beautiful to look at. The second reason is just to see how others are using a variety of mediums/media to show their work out to a larger world and audience. Last week my copy of Ohio, by Alec Soth and Brad Zellar, arrived in the mail. Published by Soth's Little Brown Mushroom, the tab sized newsprint publication, a record of a weeklong trip by the two men, was packaged simply  but securely in a large stiff cardboard envelope with a card border insert inside. The paper itself was also protected in a plastic envelope.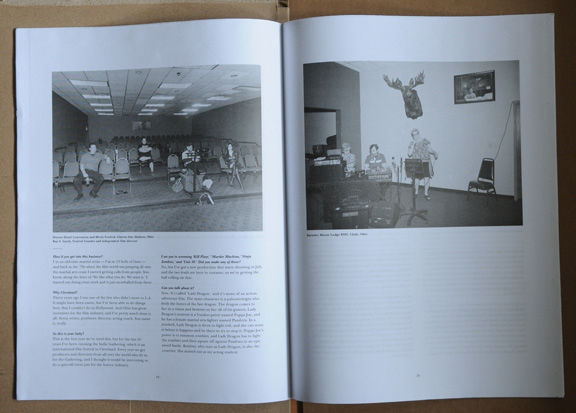 Ohio is a collection of images from the trip as well as personal observations and interview in text form. The layout is loose with big images and lots of white space. The paper is not stapled on the fold so the pages are loose.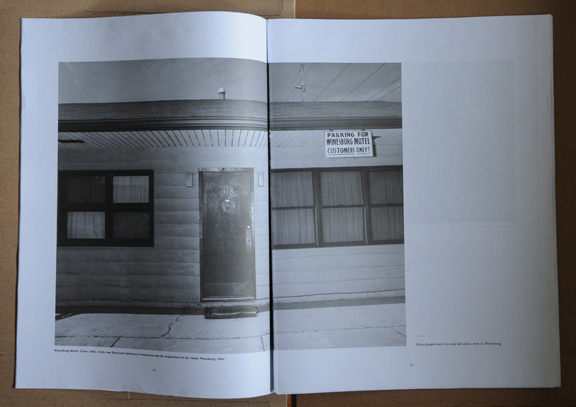 Ohio, published in an edition of 2000, is an interesting example of taking a common and cheap method of printing (the newspaper) and using it to quickly create (only a week after their return from the trip) a permanent record of a project and being able to get that out to the public in a very quick manner.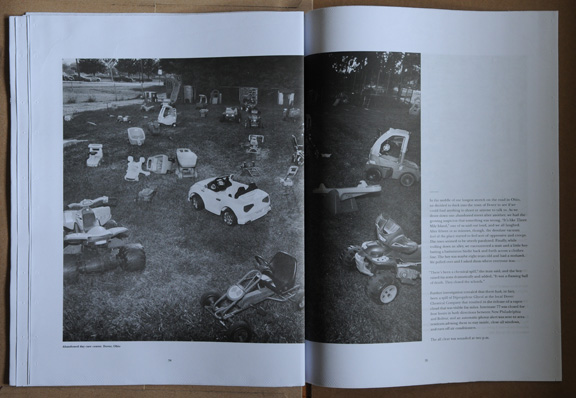 You can order your own copy of Ohio here at Little Brown Mushroom.
Comments