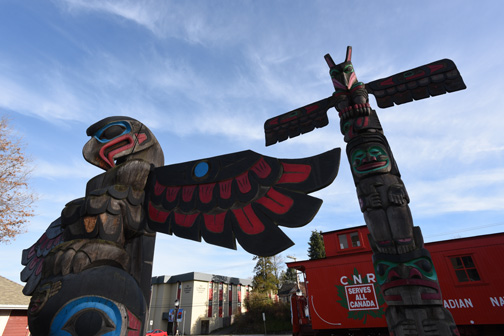 Looking for inspiration for my own work I'll look at the work of contemporaries but I also like to look through collections of the work of documentary photographers who photographed in earlier eras. The British Columbia Archives is the largest collection in the province (and the most diverse) but the Vancouver Library has some interesting holdings including images from the collective the Leonard Frank Memorial Society, not to mention the archives of  Leonard Frank himself. The Vancouver city archives hold a great deal of  photographs as well.
Memory BC provides link to a number of archives.
The universities can be a good source too. The University of Victoria archive is here and the University of British Columbia is here. If you're looking for a specific photographer than you may have to chase down an archive holding that photographer's images. The Belkin gallery at UBC  holds Roy Kiyooka images. They can be searched here.
Most smaller centres have their own archives as well and they can be useful if you are looking for something specific to a city.