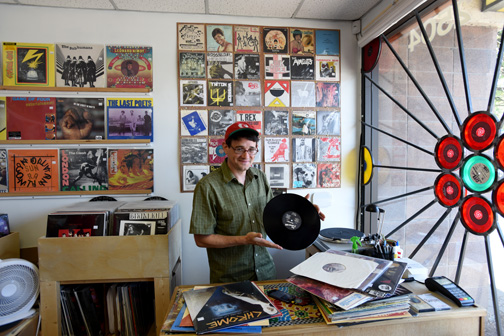 Jason Flower is a music archivist who issues collections of forgotten, lost and hard to find music as well as being a collector and seller of new and old music LPs, 45s, tapes and CD's.  His Victoria store and archival reissue record label bear the same name, Supreme Echo.
He's passionate about his music and that has led to collections of early punk music from places as diverse as Victoria and Poland. He's recently released collections featuring the music of punk pioneers The Dishrags and the 70's glam horror heavy metal band Twitch, both from British Columbia. Another release collects the music of Northern Haze, a 1970's Inuit metal band.
The releases usually come with printed material, history, interviews and photographs of the musicians.
You can check out some of his releases through his site here or you can purchase through here.
I've been archiving British Columbia through my photography so it's interesting to me to see other ways in which people archive the province, Canada and in Jason's case, other countries. I use images to collect history while Jason does it by retrieving hidden, forgotten or previously inaccessible recorded music, and makes it available to us again while reminding us of our musical histories.