February 10, 2013 | Filed Under Daily Work | 1 Comment
The beautiful thing about the weather here on the southern tip on British Columbia's Vancouver Island is that this photo could have been taken this week as I saw lots of golfers on the links while driving around. The unfortunate thing about the weather here is that this image was actually taken last June.
June 19, 2012 | Filed Under Art, BC Photography Archive, Blog, British Columbia, British Columbia Photographic Archive, Canada, Canadian, Careers, Daily Work, Documentary Photography, Don Denton, Fine Art, Historical, History, Pacific Northwest, Photo Coach, Photographers, Photography, Road Trip, Street photography, Vancouver Island, Victoria, Workshop | Leave a Comment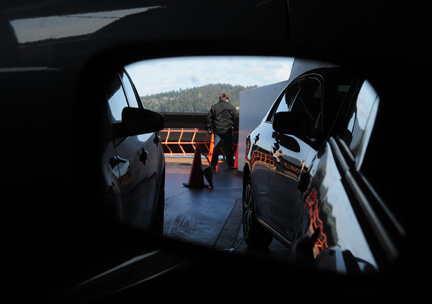 BC Ferries, Swartz Bay, BC 2012
I've spoken to a number of photo groups lately, showing some of my images and talking about the projects.
The audiences have been great, very appreciative and always lots of questions and discussion afterwards.
It's a two way street though. I get lots of feedback on my images which is so helpful and it's often a surprise which photographs resonate with an audience and why.
The other thing I find is that talking about my projects, both during the presentation and during the discussions after allows me to fine tune my own thinking about what I'm photographing and different directions I might take it.
In my main Pacific Northwest related project Salt Water & Rain I've been discussing as a way to find that within the local (landscapes, natural, manmade and cultural) that defines us, as opposed to the generic (chain stores and products) that makes us the same.However due to the presentations I've been thinking about more complex issues within that and trying to figure out how to present those. Issues like why certain cultural influences such as writing seem to be stopped by the United States/Canada border, especially since it is regional writing. Yes, the US and Canada are separate regions but the commonalities of the Pacific Northwest really do transcend the imaginary line that is the border.
So, thanks again to all those groups that have had me as a speaker.
May 23, 2012 | Filed Under Daily Work | Leave a Comment
A few images from recent issues.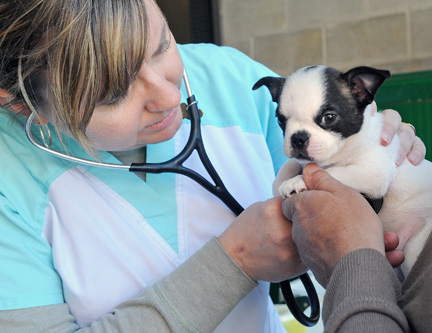 Vet checks pup at a local street clinic she organized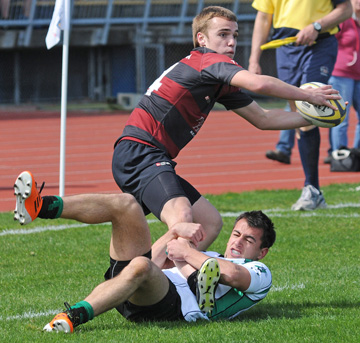 Rugby 7s championships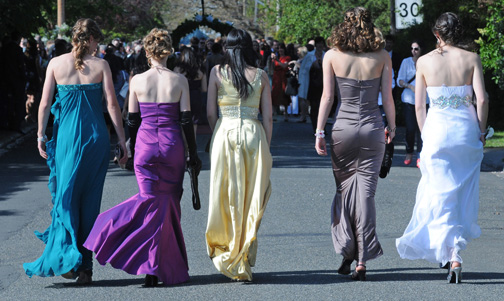 Grads arrive for block party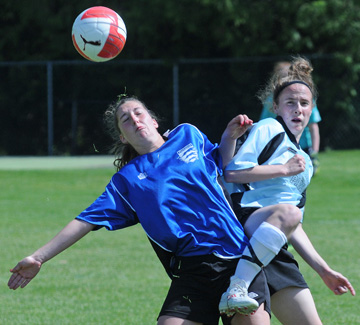 High school girls' soccer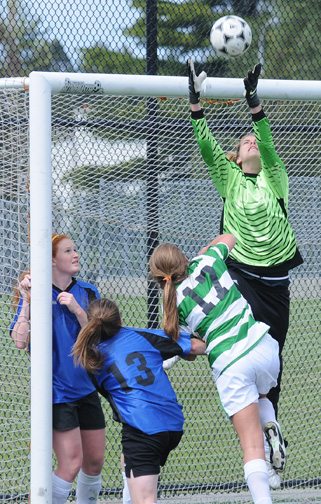 Ryan Cup girls' soccer
December 14, 2011 | Filed Under Daily Work | Leave a Comment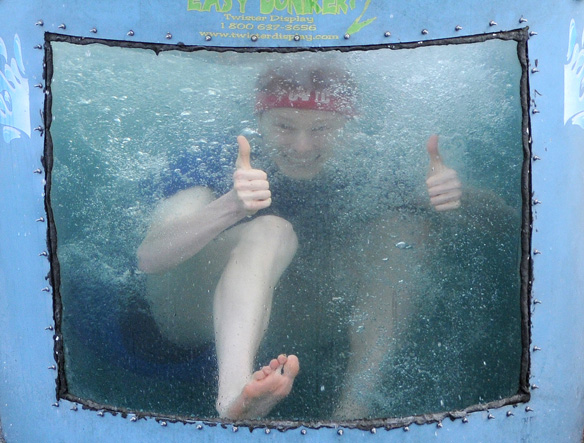 You have to love university students, raising money for charity with a dunk tank in December, even on the west coast it's cold when you hit the water.
December 11, 2011 | Filed Under Daily Work | 1 Comment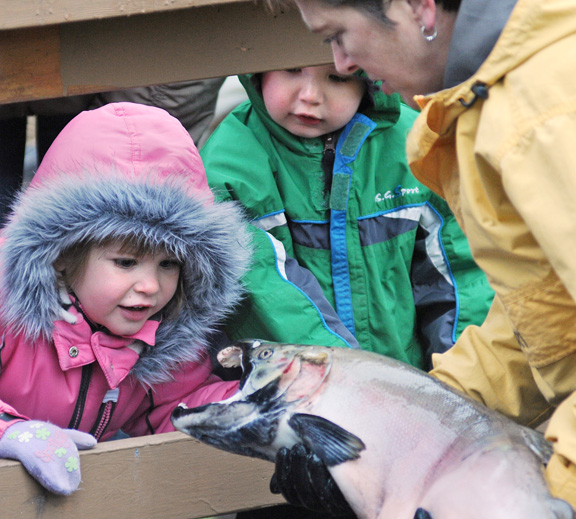 This photo was taken two weeks ago along Colquitz Creek. The youngsters were being shown a large spawned out male Coho salmon. The volunteers at the creek were ecstatic. They'd been seeing the largest returns of spawning salmon in years. Later that afternoon, an oil spill occurred sending the fluid into the creek.  The salmon have disappeared and attempts continue to try and clean the creek but it appears the triumph has turned into tragedy, an all too often occurrence now.
December 10, 2011 | Filed Under Daily Work, Photojournalism | Leave a Comment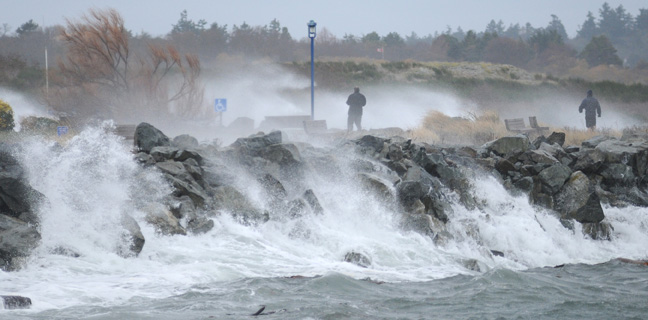 It's been, for the most part, a dry fall but we've had a few great days like this.