May 29, 2012 | Filed Under Personal Project, Website | Leave a Comment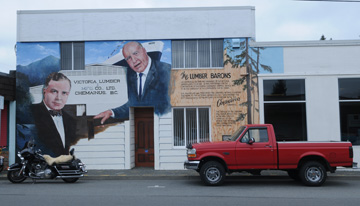 Red Truck and Mural, Chemainus, BC 2012
I'm going to try and concentrate on this blog as my main (lone) source of news about my work.
Other methods of social media are great and certainly useful but I've found that, for me at least, they end up being a distraction from creating work.  The other issue was quality, lack of quality. Trying to feed the social media bear meant I was rushing posts just to get something  new up. Posts I wasn't satisfied with and didn't always reflect what I needed or wanted to say about the photographs and projects.
It's not even that they weren't fun because it was enjoyable to rapidly post work. I just felt that it was all taking me away from my core purpose. To create great images and then create great prints and publications.
I'll see how this works over time.  I do plan on using other digital distribution streams in the future when I want to promote a single project or event but for now this, and now and then Facebook, will suffice.
April 1, 2012 | Filed Under Blog | Leave a Comment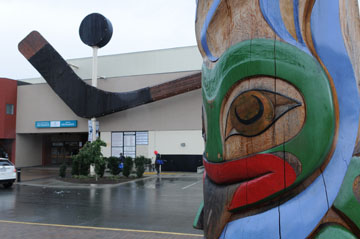 Catching up with this blog, emails, Facebook and my Tumblr blog for my Pacific Northwest photography project Saltwater & Rain. Check out the latest post there at:
http://www.tumblr.com/blog/saltwaterandrain
February 3, 2011 | Filed Under Blog | 3 Comments
I haven't been posting a great deal here. That said I have been checking out a few other blogs. One that I've spent quite a bit of time on the past week is Daniel Milnor's Smogranch. I'd never run across Milnor until a week ago so it's all a pleasant surprise. I enjoy Milnor's writing and his images are amazing. It's oddly nice to see someone shooting film. He's a book making machine and there's lessons there for all of us in presenting/promoting our work.  I'm slowly making my way through his archives learning about Milnor's work and life. His latest post tells about his decision to give up all commercial work and concentrate on his personal work. He doesn't explain how he'll replace his commercial income but maybe that'll be in a post to come. Here's a bit from that post that captures some of Milnor's style: "As many of you know, on December 1st I stopped shooting commercially. No mas. No portraits, weddings, magazine work, commercial shoots, etc. I needed a new direction, and so far the grand experiment has been enlightening, making me think I should have done this ten years ago. However, it's not enough, just stopping the work for others focusing only on the work for me. Within this shift lies another, smaller, but I'm realizing perhaps more important, micro shift. The direction of the work. And when I say direction I mean the content, the style in which it is created and the method of presentation". His post on the documentary life is certainly worth a read as well but you need the whole piece, an excerpt won't do. Read it here.
November 17, 2010 | Filed Under Blog, Photo Book, Photography, Portrait | Leave a Comment
Chip Litherland is all over the photo blogosphere today with his Open Letter To Newspaper Photographers which starts out " Dear Newspaper Photographer, if you think you're safe in your job, you aren't". Litherland, as always, is provocative but to the point. He stirred up a lot of discussion a few weeks back with his post Step Away From The Holga And No One Gets Hurt.
For those of you who like to light with one light Zack Arias has just published  the book for you. The OneLight Field Guide combines short descriptions, diagrams and the resulting photograph.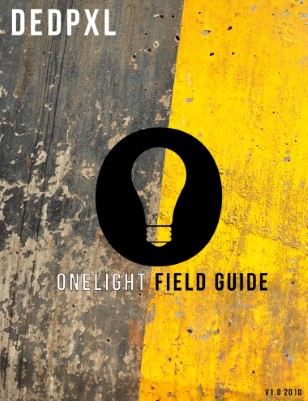 Check out the winners of the Taylor Wessing Portrait competition at London's National Portrait Gallery.
October 21, 2010 | Filed Under Blog | Leave a Comment
If you read about blogs and bloggers you're going to come across the name Seth Godin. He's primarily known as a marketing whiz but he's a prolific writer and blogger and held in high esteem by many. His blog isn't always exactly what you'd expect from a marketing business guy and that's what makes it such interesting reading.
Here are two excerpts from recent posts:
Deliberately uninformed, relentlessly so [a rant]
Many people in the United States purchase one or fewer books every year.
Many of those people have seen every single episode of American Idol. There is clearly a correlation here.
Access to knowledge, for the first time in history, is largely unimpeded for the middle class. Without effort or expense, it's possible to become informed if you choose. For less than your cable TV bill, you can buy and read an important book every week. Share the buying with six friends and it costs far less than coffee.
Or you can watch TV.
The thing is, watching TV has its benefits. It excuses you from the responsibility of having an informed opinion about things that matter. It gives you shallow opinions or false 'facts' that you can easily parrot to others that watch what you watch. It rarely unsettles our carefully self-induced calm and isolation from the world.
and
What does 'pro-business' mean?
What makes a policy or a politician pro business? Some would tell you it includes:
Lower or eliminate the minimum wage
Eviscerate OSHA and other safety and pollution inspections
Make it difficult for workers to easily switch jobs from one company or another
Educate the public just enough for them to be compliant cogs in the factory system
Fight transparency to employees, the public and investors
Cut corporate taxes
I think these are certainly pro-factory policies. All of them make it easier for the factory to be more efficient, to have more power over workers and to generate short-term profits.
But "business" is no longer the same as "factory".
You can read more these posts and of Seth Godin here
October 20, 2010 | Filed Under Blog, Personal | 1 Comment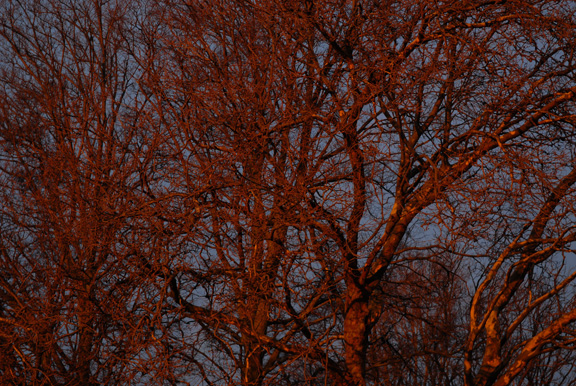 Why am I blogging?
Well,  the common wisdom when I had my website built was that you had to have a blog with your site. Everybody was doing it.  If you wanted to draw attention to yourself and your work then you had to blog. Just having galleries of your photos wasn't good enough. A blog however, if you posted at least twice a week, would have editors flocking to your site.
The reality is , of course, different.  Posting a few photographs on your blog is no guarantee of anything especially if you start losing interest and only post now and then. Which is what had been happening here.
It was important to realize that the blog wasn't was was important, the blog is only a platform for delivery, the content is what is important ( repeat to self Content is King,  Content Is King).
I wasn't sure what to do about my blog so I did a little research, mainly going back to blogs I like and taking a closer look at what it was that I enjoyed. I also checked out bloggers who blog about blogs and blogging, some of the more interesting ones anyhow and a couple of trends did emerge.
One was the advice that it wasn't enough to just post a new photo, or piece of art or an update on what you ate for breakfast, that's not enough to hold your readers interest, at least not very often or for very long. The other was that you should post on topics that you are interested in because you can usually find a group of readers who are interested in the same topics you are. If you write about those topics, in a manner that's entertaining, controversial, timely and/or at the very least well written, you'll pull in the people who have that common interest.
It all sounds obvious and it is, the challenge is in the doing, on a regular schedule and for a long period of time.  The time part is especially important because that's how you start to keep the readers that enjoy the same subjects you do and enjoy whatever it is you're posting about them.
So, what am I going to do?
I'm going to keep blogging but on a far more regular basis (he says with fingers firmly crossed). I'm going to post on topics I find interesting. There'll be lots of stuff on photography and photographers.  I enjoy when I teach photo classes so I'll try and make sure some of the posts are educational, maybe lessons learned from my assignments. I'll write about other subjects I find of interest,  things like the media (all of them), blogging and bloggers, public relations and marketing, travel, hockey, music, coffee, scotch and beer. Not necessarily in that order.
I'll post photos too. Sometimes connected to the article, sometimes just because I like the image. I'll keep posting the odd punk photo too because I know there is a group of people interested in those and because I am too.
Let me know how I'm doing.
February 10, 2010 | Filed Under 2010 Winter Olympics | Leave a Comment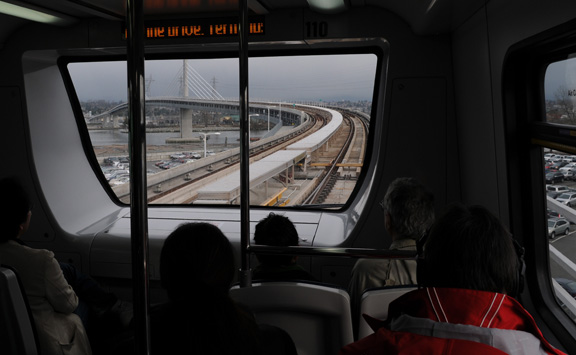 A travel day, my son Nick dropped me off for the 9am ferry, then bus to the Bridgeport Station and Skytrain downtown. A walk to the main media centre for what I thought was a 1pm photog's press conference that turned out to have been moved to 10am. A wander through the press centre to get oriented and  an opportunity to say hello to a number of photographers I hadn't seen in ages. These big events are always a chance to catch up with people you haven't seen in a long time, some a very long time. Then I had to Skytrain out to Burnaby carrying all my gear so I could drop off my clothes at my son Spencer's . It's a short walk from the station to his house, a short walk provided you aren't carrying a ton of gear and clothing and it doesn't start to rain which it did. Now I'm almost dry again so I'll hop back on the Skytrain ( we get free transit rides with our media passes, thank God) and head downtown and see what else I can find out is going on and/or to shoot.
Calgary's The Camera Store's Peter Jeune, a volunteer in the photographer's corrall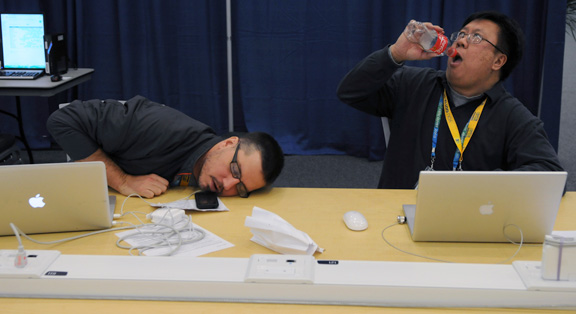 In from Toronto, the Star's Steve Russell and the Globe's Fred Lum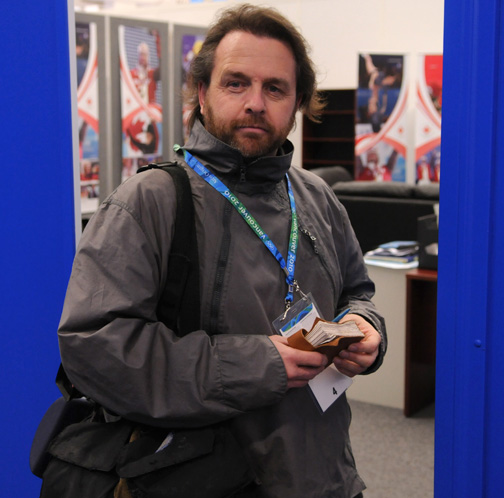 Vancouver's Wendell Phillips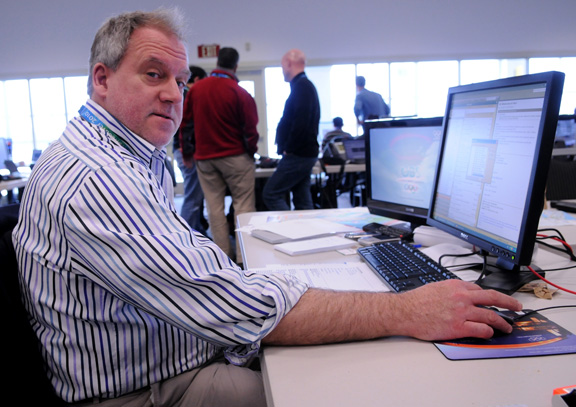 Victoria, BC native Greg Bos is a Reuter sports photo boss based in London, England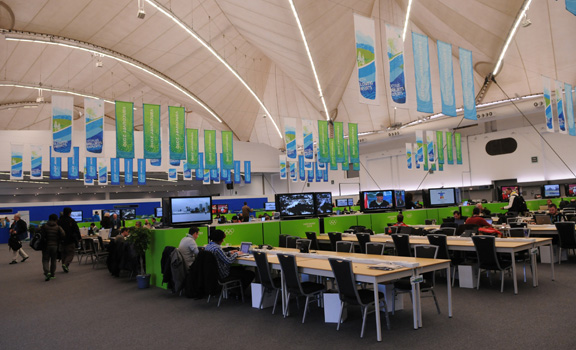 Reporters at work in the main press centre at Canada Place in Vancouver
February 3, 2010 | Filed Under Blog | Leave a Comment
I'm guest blogging all week at www.npac.ca. While you're there get a membership and support Canadian photoj.
August 2, 2009 | Filed Under Blog, Website | Leave a Comment
My website www.dondenton.ca and blog have been updated and given a bit of a new look and a couple of new galleries added, thanks to Tristan Shouldice at Introvenus Design. Please check back over the next few weeks as I'll be adding more photos to existing galleries and posting new projects. Thank you.