September 2, 2017 | Filed Under BC Photography Archive, British Columbia, British Columbia Photographic Archive, British Columbia writer, Canada, Canadian, Cascadia, Documentary Photography, Don Denton, Literary Photographer, Music, Pacific Northwest, Photography, Portrait, Punk Rock, Vancouver, Vancouver Island, Victoria, Writer, Writing, Yasuko Thanh | Leave a Comment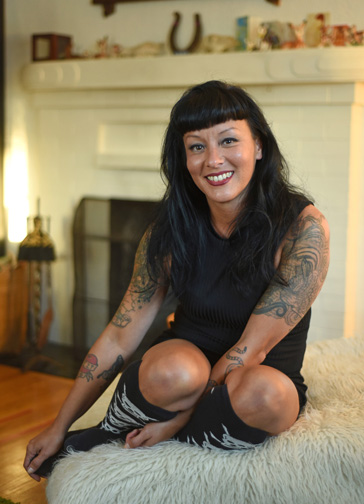 Yasuko Thanh is both an award-winning writer with a short story collection and a novel published (and a new publication on the way) and a musician who performs in a number of bands. I've photographed her singing and at a book reading/signing before but this was our first shot at a portrait. Her site is here. A review of her novel in the Globe and Mail is here.
April 29, 2015 | Filed Under Arts, BC Photography Archive, British Columbia, British Columbia Photographic Archive, Canada, Canadian, Cascadia, Documentary Photography, Literary Photographer, Pacific Northwest, Personal Project, Photography, Portrait, Vancouver, Victoria, Writer, Writing | 1 Comment
I spent over a decade photographing Canadian writers, a project that resulted in a few exhibitions and two books published by the Banff Centre Press (the second one here). That project petered out after the second book, pushed to the side by the usual  reasons, making a living etc.
Two years ago I thought I might start creating portraits of writers again but while I did make a brief start at the end of 2012 that attempt was short circuited by a couple of events and I just haven't tuned my focus back to portraits.
I did take a look at the images the other day and thought I should post them.
My feeling is that writers, even those that have some success, are still less-known than the average music or tv/film star. Maybe you know the writers below, all from British Columbia, or maybe not but they are all worth checking out.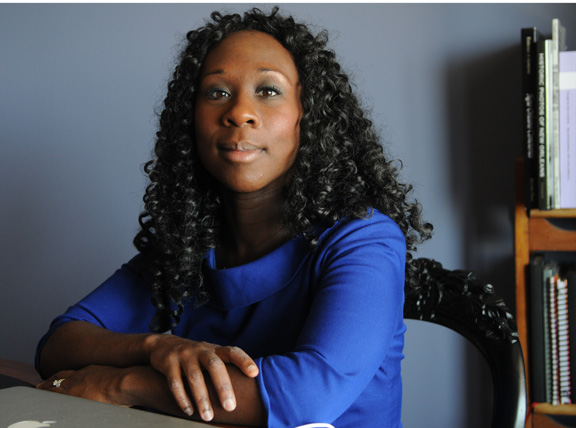 Esi Edugyan has had enjoyed a considerable amount of attention for her book Half blood Blues which won several major awards and was shortlisted for the Man Booker prize. Her site is located here.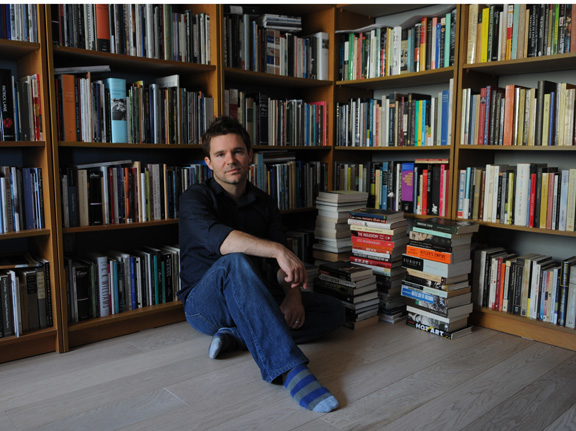 Steven Price originally published as a poet but is now producing novels. His latest By Gaslight is set in London in 1885 and made the news for the substantial contract he signed for the book. Price is married to Edugyan. Some info on him here.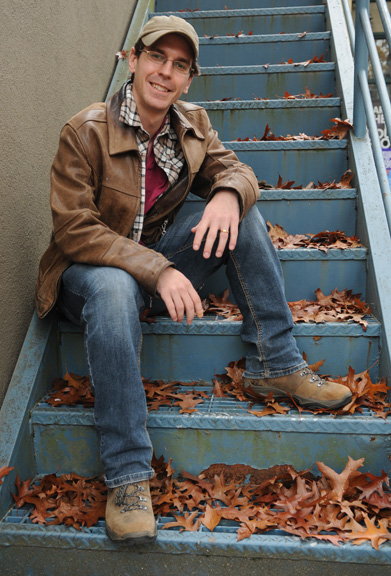 D.W. (Dave) Wilson has recently returned to British Columbia after getting an advanced degree in England. He writes both short stories and novels. His first collection had the great title Once You Break A Knuckle. His site, although under construction right now, is here.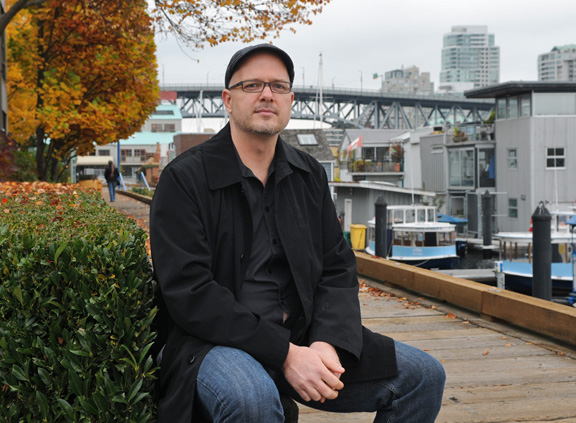 Brad Cran is a Vancouver based poet, non-fiction writer, photographer and , as well, an accountant. I've photographed him before, he is featured in the Banff Centre Books. He was the Poet Laureate for the City of Vancouver His website is here.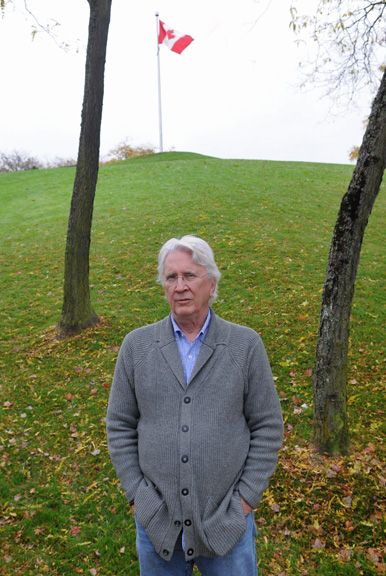 Finally we have  Brian Fawcett, a former Vancouver city planner, has lived in Toronto for quite a while but continues to write often and well about British Columbia. he has had many books published but you can get a sense of his work here at the Dooney's Cafe site. This photograph was taken at the Vancouver Writers festival and was my first chance to meet Brian whose work I've enjoyed for a long time.
January 20, 2010 | Filed Under Literary Photographer, Music, Portrait, Sports | Leave a Comment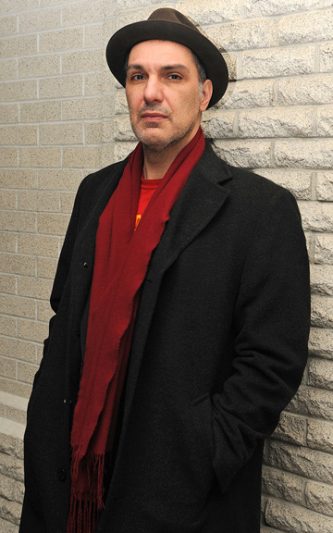 The great Dave Bidini was in Victoria last night giving the annual Orion lecture. He talked about his travel for his books and TV documentaries and afterwards took questions from the audience. He'll be around for a few more days talking to various writing classes at UVIC. I'm sure it's not always so but Dave's life seems so seamless, travel and music and writing and family and hockey all melding together magically. Plus he's a cool stylish guy. Just look at the images from last night.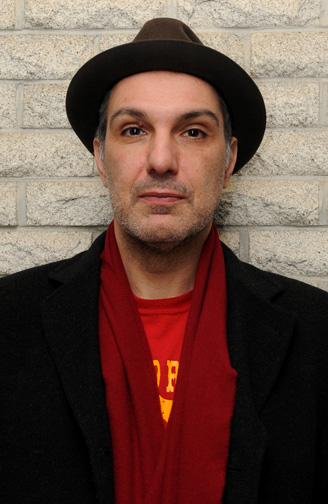 January 14, 2010 | Filed Under Literary Photographer, Obituary, Photography, Portrait | Leave a Comment
Renowned Canadian poet, novelist, artist and librettist,  P. K. Page has died aged 93 at her home in Oak Bay, British Columbia.
Just two days ago I'd stopped by the Cadboro Bay Book Store and asked Amber what was new in the store and she pointed out a new chapbook Cullen by P.K. Page, published by Outlaw Editions. I bought a copy and after heading out realized I was passing by the street P.K. lived on so I turned back and drove up the street thinking that if I saw someone at the window or other signs of activity I'd stop by and ask her to sign the book. The house was quiet and dark though so I drove on.
I remember a few years ago during a photo session the conversation turned to aging and facing the end of one's life and she said (as I remember it) that she was not afraid of dying, what terrified her was not having the chance to finish all the creative ideas she had.
December 28, 2009 | Filed Under Music | Leave a Comment
John Mackie, now Vancouver Sun writer then Georgia Straight freelancer as I was, interviews Joey Ramone in his Denman Street hotel.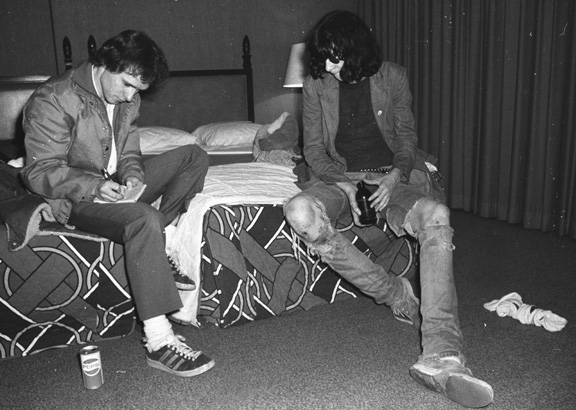 August 13, 2009 | Filed Under From the Newspapers | Leave a Comment
The New York Times' Home and Garden section has a slide show on the second house that writer (and artist)  Douglas Coupland bought in Vancouver  (behind his existing house) and turned into a gallery for his personal art collection. Slide number four shows a a photograph on the wall by BC photographer Brian Howell, from his series on wrestlers.
July 17, 2009 | Filed Under Literary Photographer, Portrait | Leave a Comment
Sometimes you don't need a face for a portrait.
I had photographed the late Timothy Findley for my first book First Chapter and following that photo session he sat down for an interview and lunch with then Calgary Herald books editor, now best selling author in his own right, Ken McGoogan. I joined the pair and Findley's partner Bill Whitehead and continued to take a few photos but mainly listened in. What I was treated to was an entertaining hour and a half as Findley and Whitehead, the practiced tag team that they were, traded stories, memories, observations while eating, smoking and drinking wine. i think Ken just hung on and tried to get it all down.  It was an incredibly enjoyable lunch and I think this image showing Findley's hand, glasses and wine remind me more of that encounter than the other, more traditional,  portraits I took that day.