I came across a few prints and contact sheets I has tucked away in an envelope from the very early days of the Vancouver punk rock scene. Please send a note to correct me if I'm off on names etc. These were taken quite a while ago (1977ish? ) and I didn't keep the notes I should have.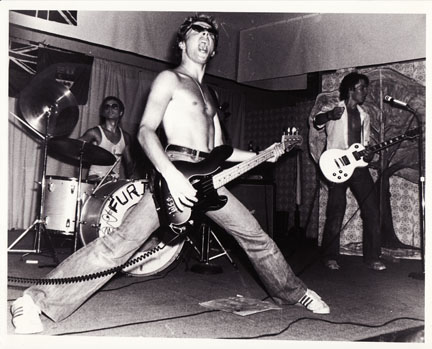 The Furies at the Japanese hall. I believe this was the second local punk rock show in Vancouver.  My first. Tom Harrison of the Georgia Straight used the photo. If memory serves me, the bass player is Malcolm Hasman, now Vancouver realtor to the famous.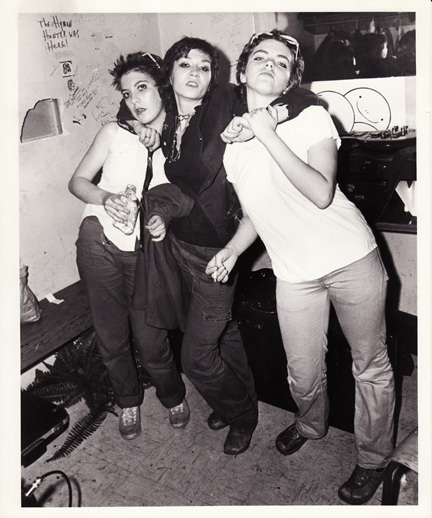 The Dishrags. I think they opened for The Furies although this photo was taken at a later date.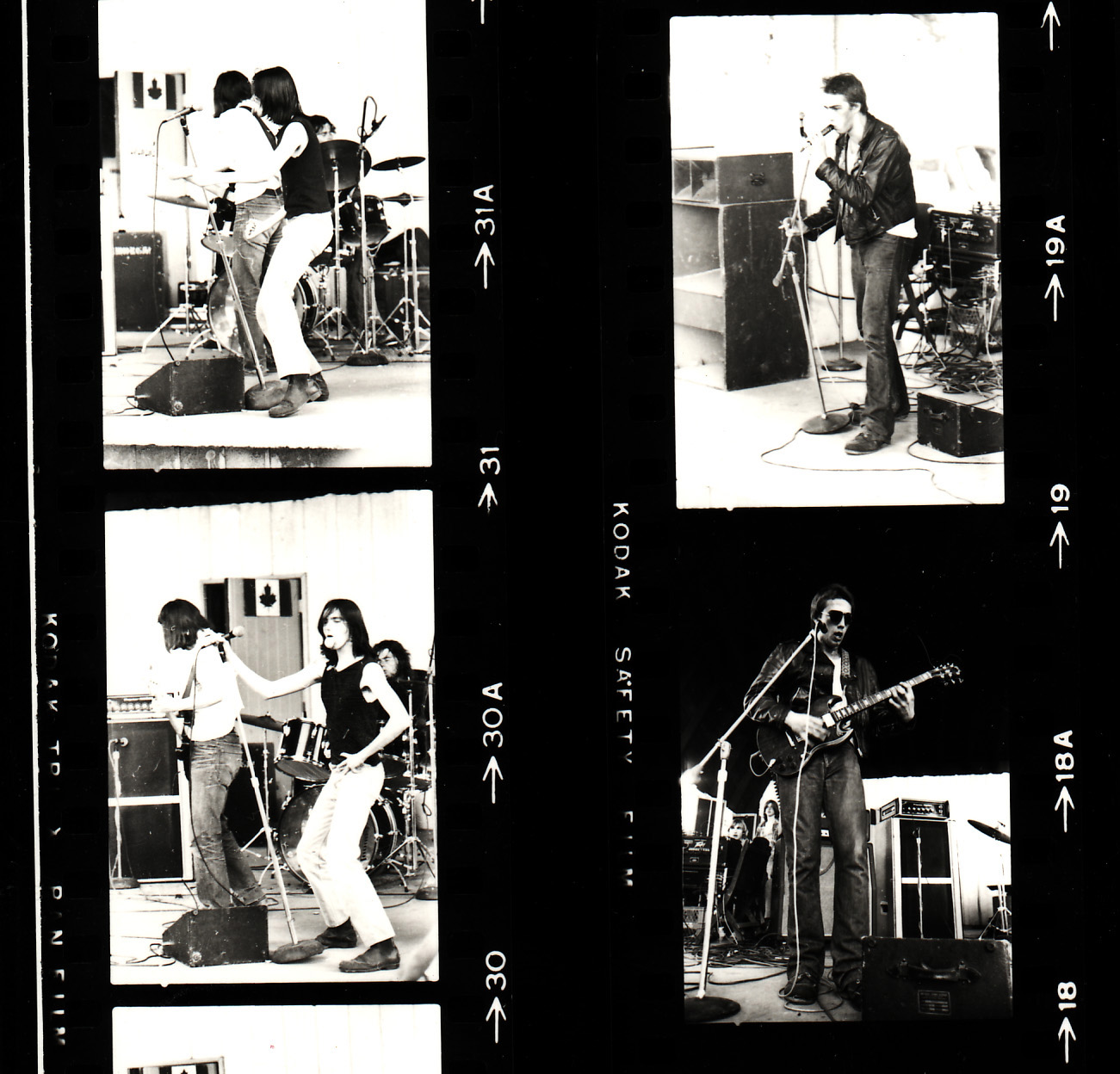 Detail from a contact sheet of the Skulls playing the Easter Be-In in White Rock. I remember getting whacked by beer caps the unnappreciative crowd was flipping at the band. The Skulls metamorphed into DOA.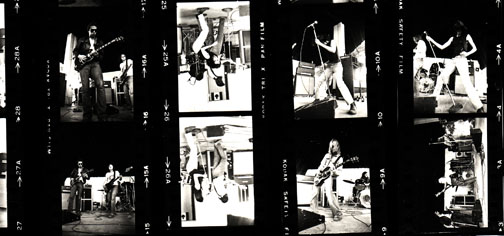 Another details from the Skulls contact sheets. A number of stalwarts from later bands were in this group, Joe 'Shithead' Keithley, Brian Goble, Ken Montgomery, Brad Kent.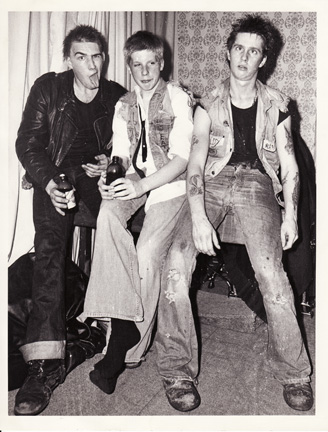 Early photo of the classic DOA line up of Joe Keithley, Chuck Biscuits and Randya Rampage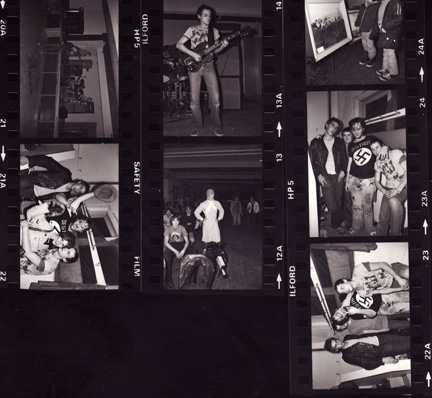 Detail from a contact sheet of another early DOA show or maybe they were still the Skulls at this point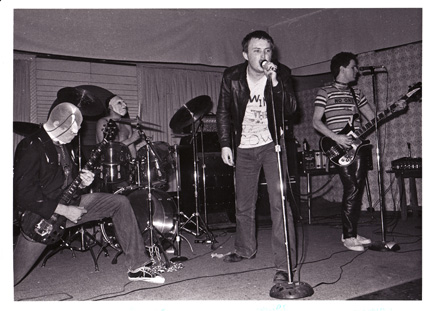 Subhumans with Ken Montgomery playing guitar, Brian Goble and Gerry Hannah. Not sure of drummer.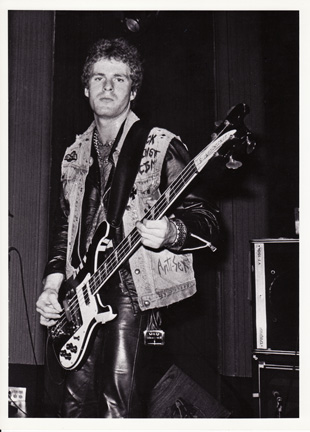 Gerry Hannah of the Subhumans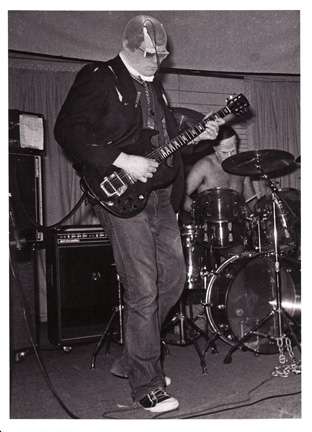 Ken Montgomery of the Subhumans. No idea why he had the stocking mask on.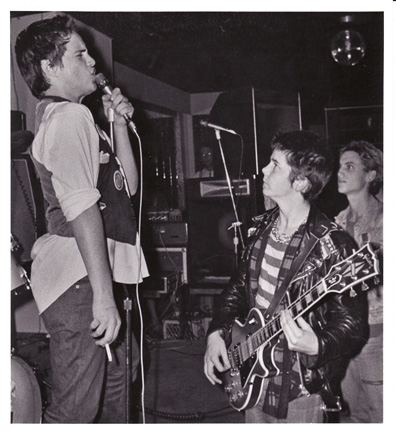 Rabid -Sid Sick and John Doe say my notes on the print