I have a new show of my early Vancouver punk photos opening at the Talk Is Cheap Gallery on Pandora Street in Victoria this coming Saturday. I've been sorting through my negs yet again and had a couple news ones scanned. It's interesting what I keep finding.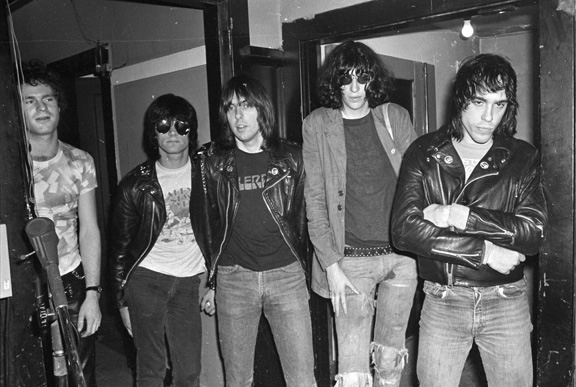 I came across this group shot of the Ramones posing for me before their gig at the Commodore.  I did notice the guy standing at left looking on but just figured he was a roadie or something and I'd just crop him out. However after seeing the scan I'm pretty certain that's  it's Gerry Hannah from the Subhumans.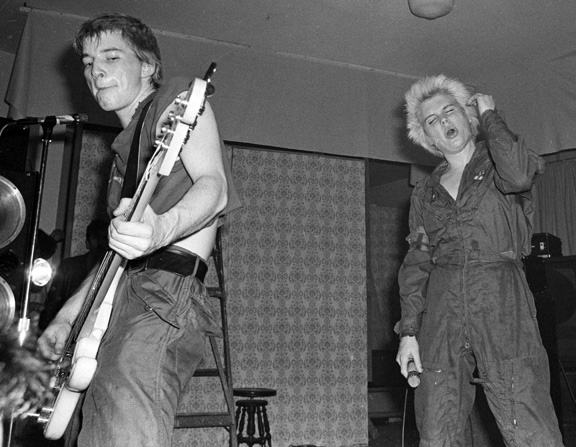 This is The Avengers, with Penelope Houston at right. I photographed them twice when they played in Vancouver.