October 30, 2010 | Filed Under Featured, Literary Photographer, Photography | 1 Comment
I hope to start posting new interviews with photographers shortly. In order to give you an idea of what I hope to post here are a few links to interviews with photographers from my literary site Literary Photographer. I've put that site on hiatus in order to concentrate my energies here. These interviews all have a connection to writing but give you a pretty good insight into the photographers and the work featured.
January 20, 2010 | Filed Under Literary Photographer, Music, Portrait, Sports | Leave a Comment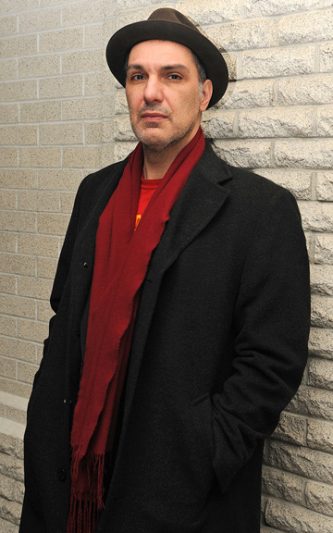 The great Dave Bidini was in Victoria last night giving the annual Orion lecture. He talked about his travel for his books and TV documentaries and afterwards took questions from the audience. He'll be around for a few more days talking to various writing classes at UVIC. I'm sure it's not always so but Dave's life seems so seamless, travel and music and writing and family and hockey all melding together magically. Plus he's a cool stylish guy. Just look at the images from last night.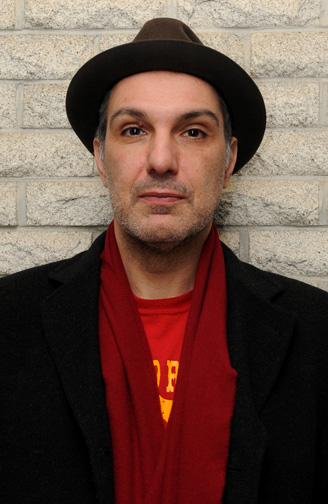 January 14, 2010 | Filed Under Literary Photographer, Obituary, Photography, Portrait | Leave a Comment
Renowned Canadian poet, novelist, artist and librettist,  P. K. Page has died aged 93 at her home in Oak Bay, British Columbia.
Just two days ago I'd stopped by the Cadboro Bay Book Store and asked Amber what was new in the store and she pointed out a new chapbook Cullen by P.K. Page, published by Outlaw Editions. I bought a copy and after heading out realized I was passing by the street P.K. lived on so I turned back and drove up the street thinking that if I saw someone at the window or other signs of activity I'd stop by and ask her to sign the book. The house was quiet and dark though so I drove on.
I remember a few years ago during a photo session the conversation turned to aging and facing the end of one's life and she said (as I remember it) that she was not afraid of dying, what terrified her was not having the chance to finish all the creative ideas she had.
July 17, 2009 | Filed Under Literary Photographer, Portrait | Leave a Comment
Sometimes you don't need a face for a portrait.
I had photographed the late Timothy Findley for my first book First Chapter and following that photo session he sat down for an interview and lunch with then Calgary Herald books editor, now best selling author in his own right, Ken McGoogan. I joined the pair and Findley's partner Bill Whitehead and continued to take a few photos but mainly listened in. What I was treated to was an entertaining hour and a half as Findley and Whitehead, the practiced tag team that they were, traded stories, memories, observations while eating, smoking and drinking wine. i think Ken just hung on and tried to get it all down.  It was an incredibly enjoyable lunch and I think this image showing Findley's hand, glasses and wine remind me more of that encounter than the other, more traditional,  portraits I took that day.
July 15, 2009 | Filed Under Literary Photographer, Music, Photography, Photos, Portrait | 8 Comments
I came across a few prints and contact sheets I has tucked away in an envelope from the very early days of the Vancouver punk rock scene. Please send a note to correct me if I'm off on names etc. These were taken quite a while ago (1977ish? ) and I didn't keep the notes I should have.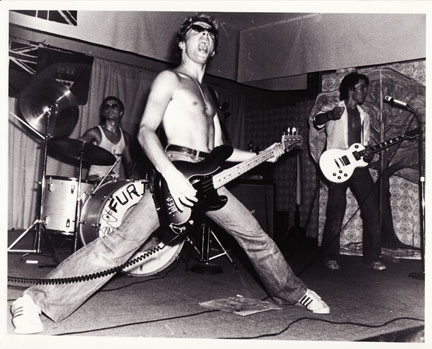 The Furies at the Japanese hall. I believe this was the second local punk rock show in Vancouver.  My first. Tom Harrison of the Georgia Straight used the photo. If memory serves me, the bass player is Malcolm Hasman, now Vancouver realtor to the famous.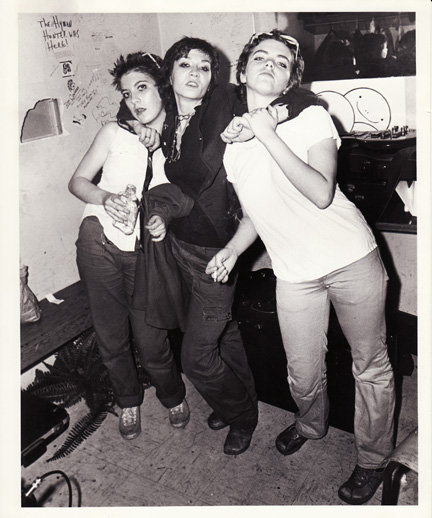 The Dishrags. I think they opened for The Furies although this photo was taken at a later date.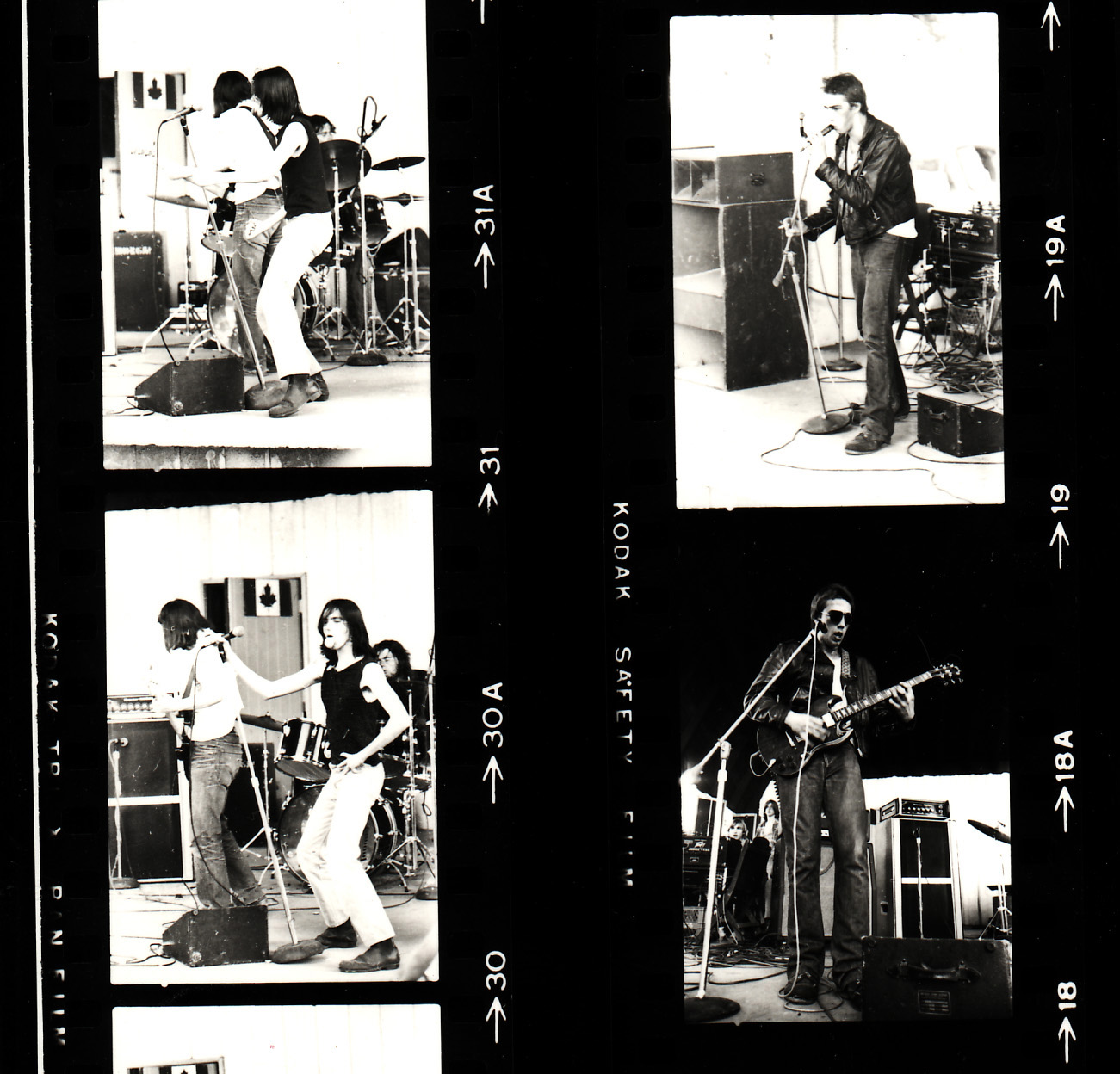 Detail from a contact sheet of the Skulls playing the Easter Be-In in White Rock. I remember getting whacked by beer caps the unnappreciative crowd was flipping at the band. The Skulls metamorphed into DOA.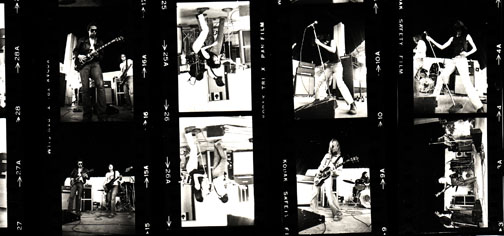 Another details from the Skulls contact sheets. A number of stalwarts from later bands were in this group, Joe 'Shithead' Keithley, Brian Goble, Ken Montgomery, Brad Kent.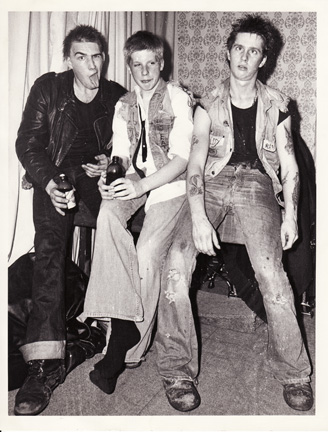 Early photo of the classic DOA line up of Joe Keithley, Chuck Biscuits and Randya Rampage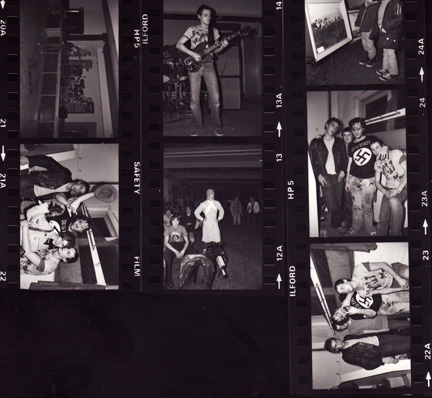 Detail from a contact sheet of another early DOA show or maybe they were still the Skulls at this point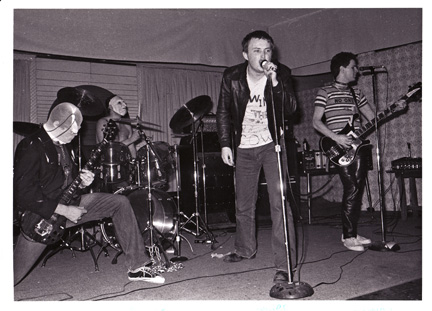 Subhumans with Ken Montgomery playing guitar, Brian Goble and Gerry Hannah. Not sure of drummer.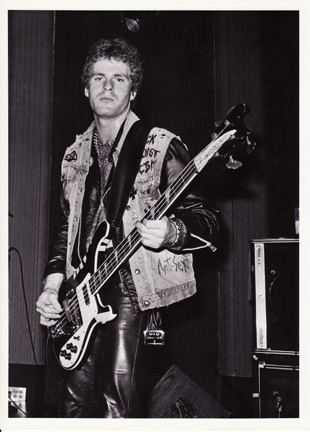 Gerry Hannah of the Subhumans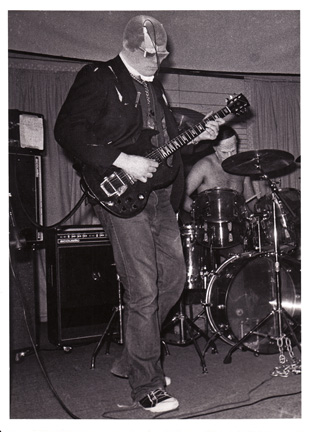 Ken Montgomery of the Subhumans. No idea why he had the stocking mask on.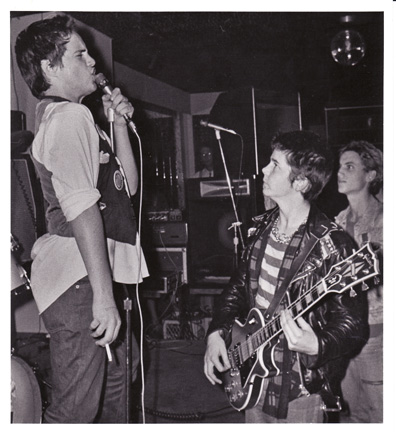 Rabid -Sid Sick and John Doe say my notes on the print
October 12, 2008 | Filed Under Literary Photographer, Photography | Leave a Comment
I've posted an interview with photographer Terence Byrnes talking about his book of writer portraits 'Closer To Home' at www.literaryphotographer.com
September 7, 2008 | Filed Under Literary Photographer, Photography, Website | Leave a Comment
I've posted a couple of new interviews over at Literary Photographer. One with Toronto based writer Ken McGoogan about his new book Race To The Polar Sea and the other with Victoria based artist Robert Amos and his James Joyce inspired artworks.