June 9, 2014 | Filed Under Art, Arts, British Columbia, Canada, Canadian, Documentary Photography, Don Denton, Fine Art, Obituary, Pacific Northwest, Photo Studios and Work Spaces, Photography, Vancouver Island, Victoria | Leave a Comment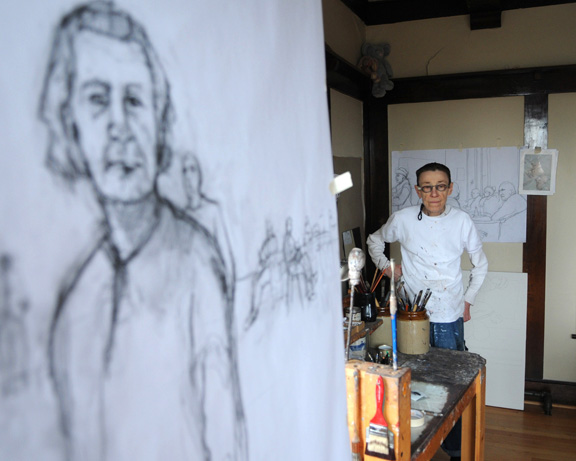 Artist Rachel Berman died in Victoria on May 28. I can't claim to have known her very well but I had really liked her work and two years ago she agreed to let me photograph her. After that, we'd  often  run into each other on the street and have a chat. She  would encourage me to photograph other artists, making suggestions about possibilities, and chiding me (gently) for not doing so. She eventually moved back to Toronto for awhile and then I'd heard she had come back to Victoria. I kept expecting to once again come across her walking through downtown, but it never happened. A lovely memoir/obituary from Robert Amos in the Times-Colonist.
June 12, 2011 | Filed Under Obituary | Leave a Comment
Sad news this morning that Montreal based Reuter photographer is dead at 43 of a heart attack. Short story here and here. Too soon, too young.
May 5, 2011 | Filed Under Obituary, Photography | Leave a Comment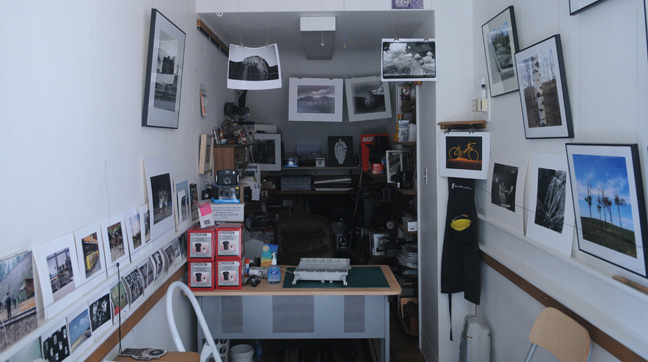 One of the more popular posts I'd done was about retired Kamloops photo teacher and photographer Wilf Schmidt who was operating a tiny photography gallery in the Interior city.
I hadn't been through Kamloops since last summer and that time was a quick stop so didn't get to drop by the gallery. We were finally heading up that way again this past weekend and on Thursday I opened my email to drop Wilf a note to see if he'd be open on the Monday and there was a link to Rachel Anastasia's blog I Heart Rachabees and a posting that Wilf had passed away a few days earlier. I knew Wilf had been battling cancer but we never really expect people to lose that battle I guess.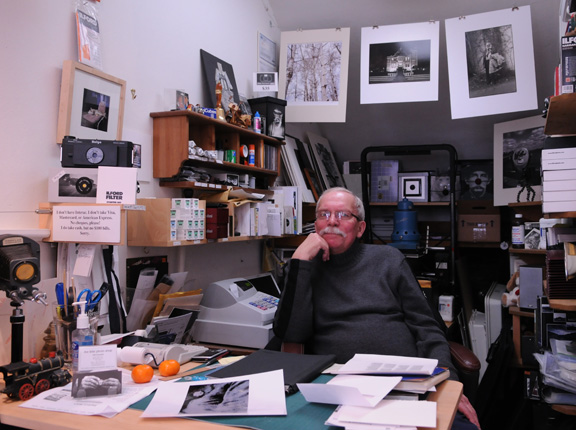 I can't say that I knew Wilf that well but I'd known him for a long time as I started my newspaper photography career in Kamloops thirty plus years ago. It's not that big a place and you get to meet most people with similiar interests.
Sunday I wandered downtown and checked out Wilf's gallery. Closed of course but with a sign announcing a memorial service for him this coming Saturday. I won't make it so this posting will be my small memorial.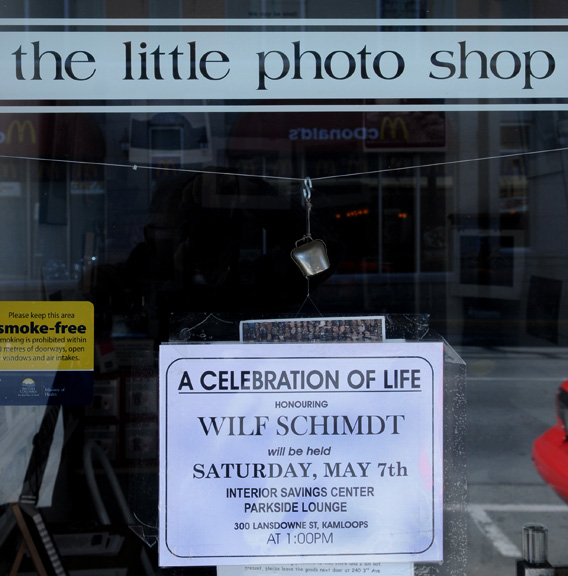 January 14, 2010 | Filed Under Literary Photographer, Obituary, Photography, Portrait | Leave a Comment
Renowned Canadian poet, novelist, artist and librettist,  P. K. Page has died aged 93 at her home in Oak Bay, British Columbia.
Just two days ago I'd stopped by the Cadboro Bay Book Store and asked Amber what was new in the store and she pointed out a new chapbook Cullen by P.K. Page, published by Outlaw Editions. I bought a copy and after heading out realized I was passing by the street P.K. lived on so I turned back and drove up the street thinking that if I saw someone at the window or other signs of activity I'd stop by and ask her to sign the book. The house was quiet and dark though so I drove on.
I remember a few years ago during a photo session the conversation turned to aging and facing the end of one's life and she said (as I remember it) that she was not afraid of dying, what terrified her was not having the chance to finish all the creative ideas she had.