November 11, 2015 | Filed Under Art, Arts, BC Almanac, BC Photography Archive, British Columbia, British Columbia Photographic Archive, Canada, Canadian, Cascadia, Documentary Photography, Exhibition, Fine Art, Historical, History, Pacific Northwest, Photo Book, Photographers, Photography, Photos, Presentation House Gallery, Publishing, Vancouver | Leave a Comment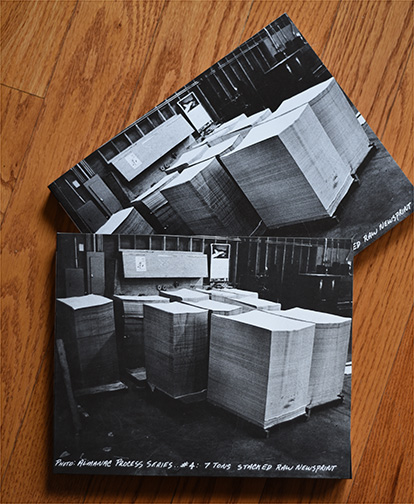 A while back I posted on a 1970′s publication featuring the work of a group of Vancouver photographers called the BC Almanac. That post is here.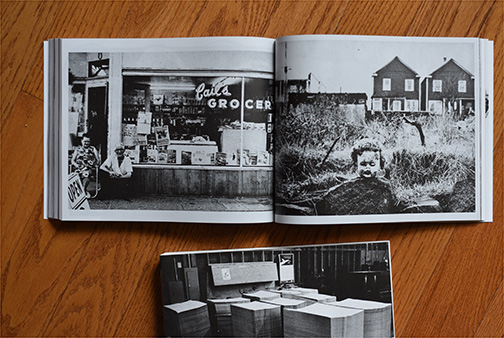 The publication was unique as it consisted of a series of mini-books/magazines, each one dedicated to one photographer's work with the whole collection housed in a folder/cover. The one copy I was able to source and look over was missing many of the individual piece so it was difficult to get a sense of  the whole project. It was a shame as I felt it was an important part of Vancouver photo history and there seemed  no way to have a good look at that.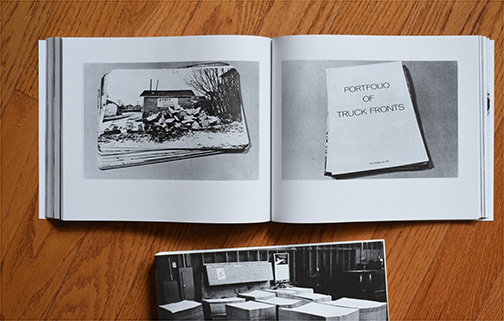 The folks at North Vancouver's Presentation House Gallery obviously thought the same thing and have mounted an exhibition of images and artifacts from the original work and publication and have republished the book, while this version does come in a folder, all the individual photographer sections/chapters are bound together in one big book.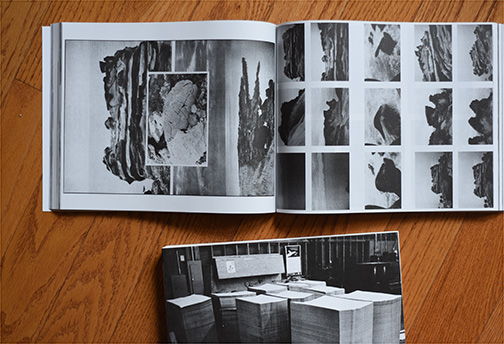 I had the opportunity a few weeks ago to take a look at the exhibition and purchase a copy of the book. The work, and some of it, as would be expected, holds up better than others, is still a great look at this time in Vancouver through the eyes of  a diverse group of photographers. An added bonus is the inclusion of work by some of the photographers that while not in the book is from the same time period. It was great to see Roy Kiyooka's Stone D Gloves (or Stoned Gloves, I've seen it both ways) on the wall. I'd only seen repros in books before.
The BC Almanac book's reproduction, like the original, is contrasty and grainy but again is a great record of a certain local photography that thanks to the exhibition we can once again access.
August 5, 2015 | Filed Under Art, Canada, Canadian, Dion Manastyrski, Documentary Photography, Interview, Landscape, Personal Project, Photo Book, Photography, Prairie, Publishing | Leave a Comment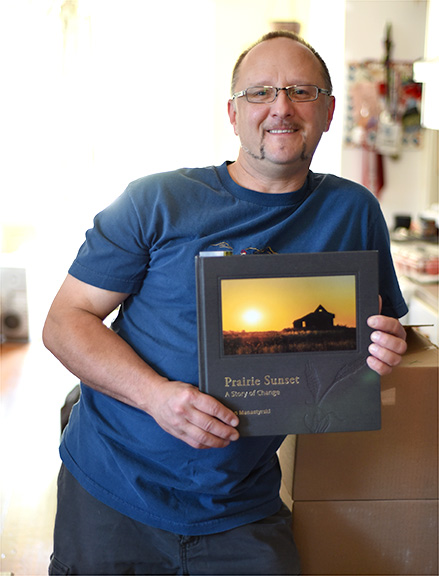 I met  photographer Dion Manastyrski a few years ago when I gave a talk to a local photo group. He contacted me after and asked if I minded meeting up to have a look at images from a project he was working on.  The photos he showed me were from the Canadian prairies, mainly Saskatchewan, and examined the disappearance of  rural and small town life in that region. He had a lot of questions about where to take the project and about his desire to create a book of the work. We talked about the images he had at that point and I gave him some advice on shooting and different ways he might approach a book project. We kept in touch after that, mainly by email, as he continued to work on his project. I meet a lot of photographers who want to create books or exhibitions of their work and often nothing happens. It's a lot of work, coordination and too often, a very expensive proposition. Dion persevered though, continuing to shoot, learning to create videos, searching out archive images to complement his own photos. Collecting quotes from residents about their experiences in the prairie. Conducting an Indiegogo crowd funding campaign. The result of all that hard work, just out now, is a big beautiful self published book (printed by Friesens in tiny Altona, Manitoba), You can check out the project and book here at his site Prairie Sunset.
October 15, 2013 | Filed Under Art, Arts, BC Photography Archive, British Columbia, British Columbia Photographic Archive, Canada, Canadian, Cascadia, Documentary Photography, Fine Art, Pacific Northwest, Photo Book, Photography, Photos, Publishing, Vancouver | 1 Comment
I finally found a copy of the 1970 publication BC Almanac, a library copy. Quite unique for the time, it consists of 15 booklets printed on newsprint and inserted into a cardboard folder. On the negative side, this copy only has nine of the booklets. On the positive side the booklets by Roy Kiyooka and N. E. Thing Co. (Iain and Ingrid Baxter) are in the package. The Kiyooka and NE Thing images hold up very well (two booklets at right) but some of the other photographs look very much of their time. In this day and age where self publishing is a given and quite simple to do it is an eye opener to see this ambitious and inventive project from a time when publishing was much more of a challenge and effort .