I really enjoying taking portraits, especially of creative people. It's always interesting to try and incorporate their environment into the image.With tighter papers, every section is squeezed for space so we're not running as many entertainment stories and consequently not as many portraits of artists etc.  Here are a few, fairly recent, images.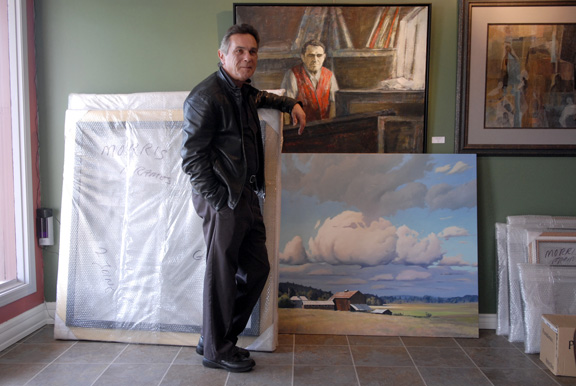 I really liked this image of Keith Hiscock at the Morris Gallery. They were just starting to hang his new show, those are his paintings on the floor, but behind him hung a couple of paintings from the last show, an exhibition from the estate of  Myfanwy Pavelic including a portrait of artist Maxwell Bates in his studio.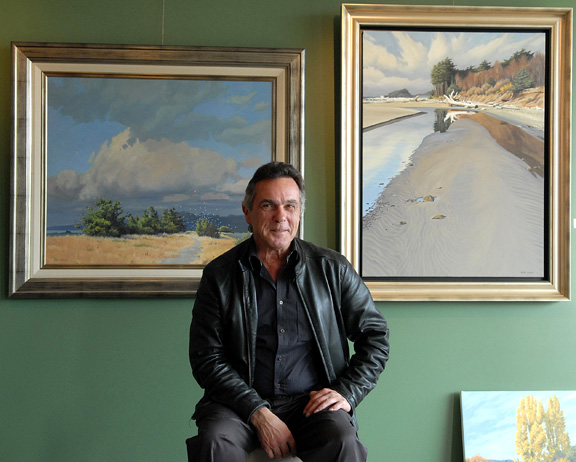 This probably showed off Keith's painting better and I liked his expression but I still like the first image best. A tighter head shot with painting behnd actually ran in the paper.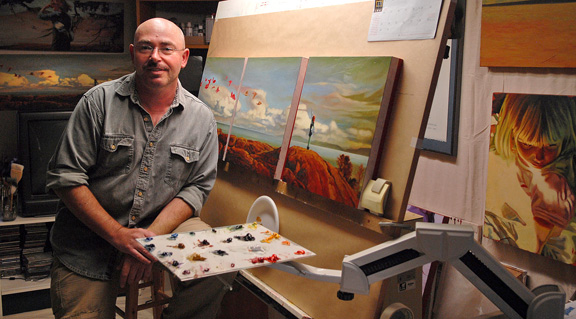 Mark Heine in his home studio, it's encouraging to see you don't need a great big space to create.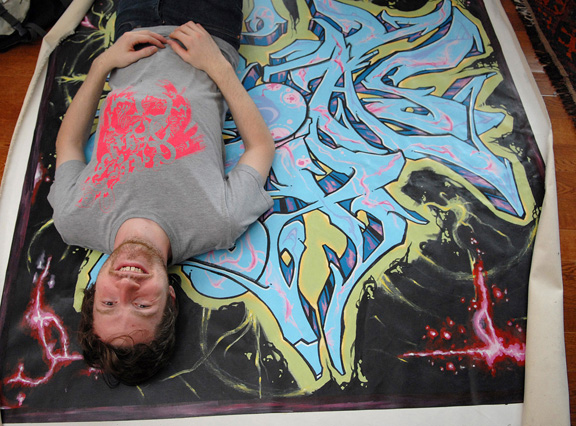 Ben Westergreen paints in his front room, it was tight and kind of dark so I just had him lie down on one of his paintings.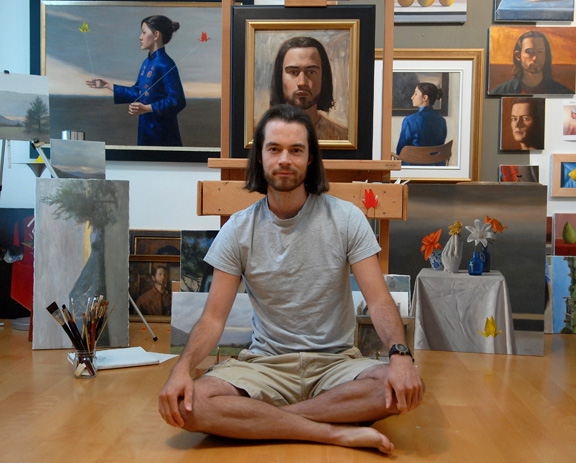 Noah Layne paints portraits, self portraits too. He'd just won an award for one.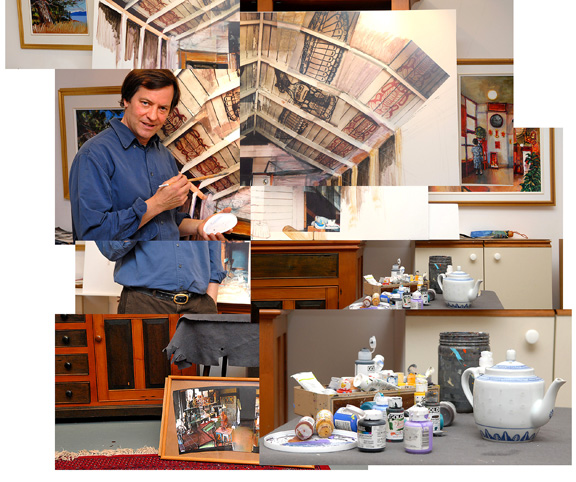 Robert Amos had been creating collages of artists in their studios. This was my attempt to capture him using his own technique. I think he does it better.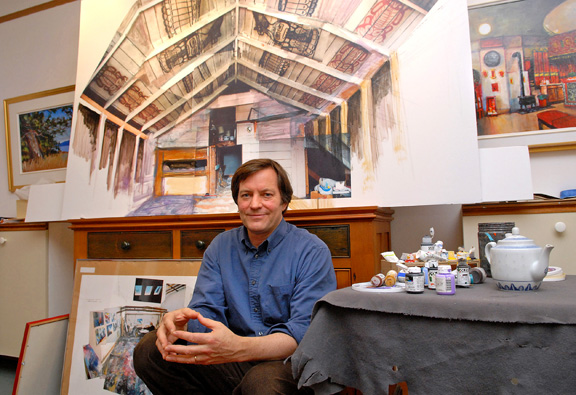 Robert with some of his collages. He also paints, does calligraphy etc etc etc.