A busy night at Victoria's Luz Gallery with the opening of the Moment of Truth, The Rangefinder Chronicles exhibition and a demo by Leica of the new S2 camera.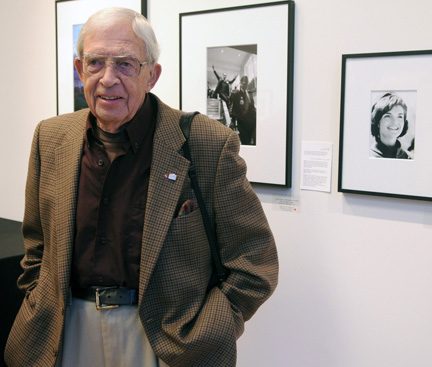 Dr. Ted Grant with two of his photos, Pierre Trudeau and Jackie Kennedy.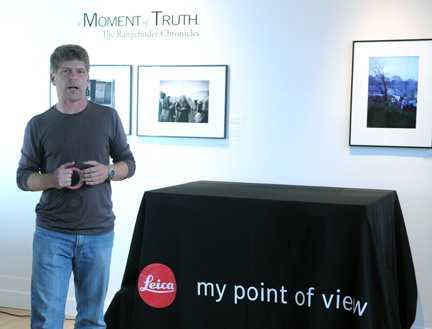 Quinton Gordon welcomes everyone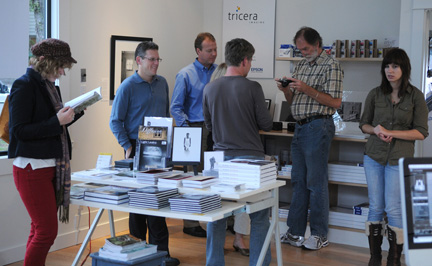 Some of the crowd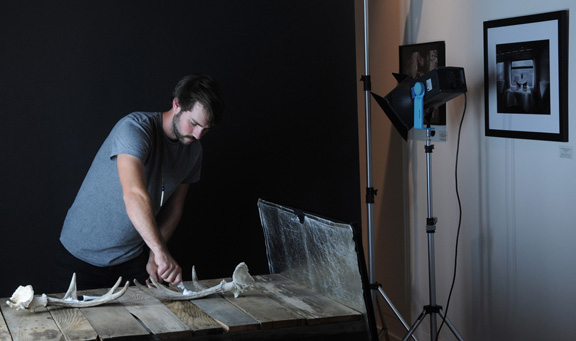 Photographer Troy Moth sets up for the Leica S2 demo.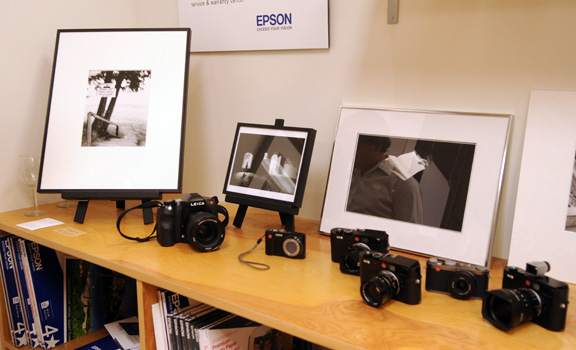 My photo in the show, at left, with Leica cameras.