On Saturday made the trip over to Vancouver too see a band that I'd seen many times before but not in 30 years. A lot of bands started in Vancouver  during the early punk rock years and only a few have survived. The Pointed Sticks were the one band that, at the time, seemed destined for stardom. Great music, stage presence etc etc. But it never happened, one of those things. But…they're back, a new album and some gigs including Saturday's at the Rio. I went with my 19 year old son, who is the same age I was when I was attending the original shows. The show was amazing, the band sounded great on the songs both new and old. My son got to see an act he'd only heard when Dad had rare control of the cd player. It's always great to see a band prove they are still a viable act not just an oldies show.  I didn't bring my camera, this was probably the first show I've been to in 30 years where I didn't shoot but here's a few photos from those early shows I've dug up.
For more info PSticks .
UPDATE: Scott Beadle, the encyclopedia of Vancouver punk, filled in the missing photo info: See comments below.
Kind of a Lou Reed look on Nick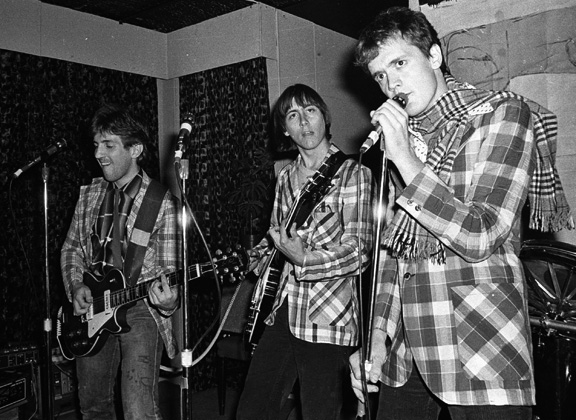 The blazer look, with Colin Griffiths on guitar as well.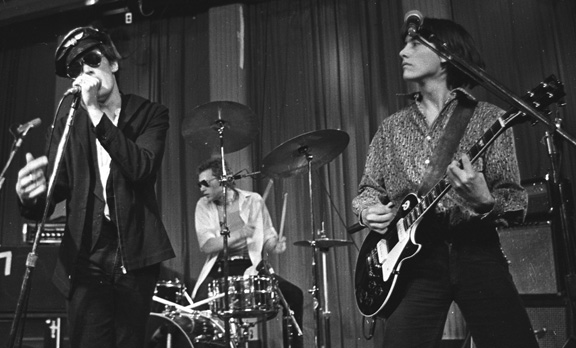 Is that Ian on drums, it's not Dimwit? Scott says, yes it is Ian.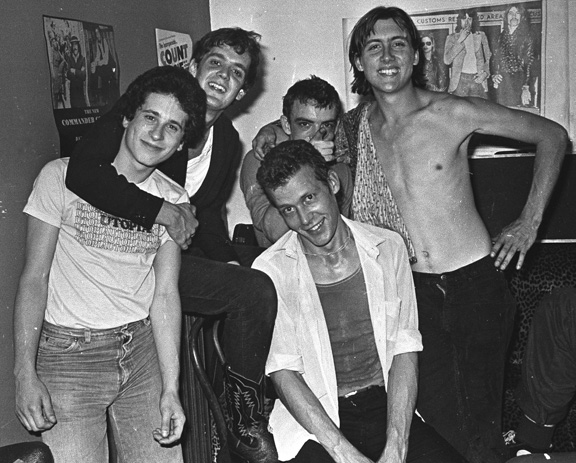 Backstage somewhere.