Hard to believe but it's the final day of the 2010 Olys. Last weekend it seemed like they would never end and now it seems like the time has just sped by.
Great help from Nick Didlick and all the photo staff at all the venues and from all the volunteers, known as Smurfs because fo their blue uniforms.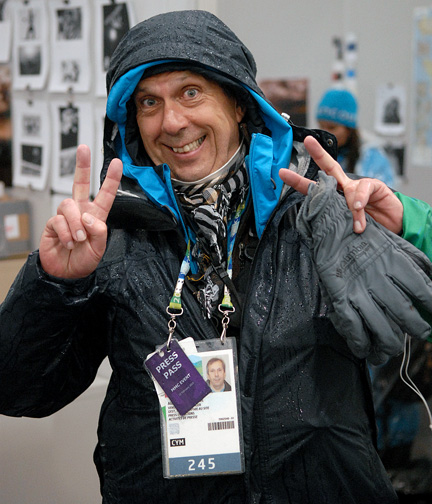 A. P Hovasse, photo venue manager at Cypress mountain got used to being wet
The past few days I've shot snowboarding and speed skating and today I'll do the closing ceremonies. Not the hockey game as I'd hoped and had been originally skedded to do. It'll mean a late night and then up early tomorrow and then back to Victoria and the real world.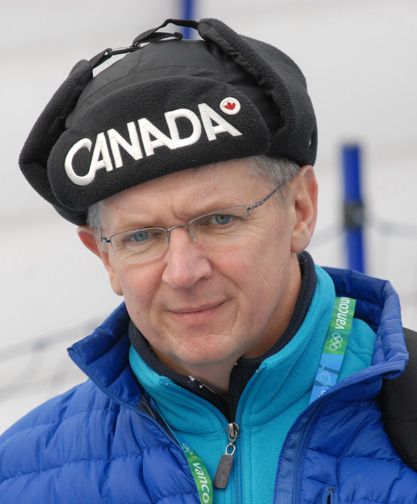 Nick Didlick, 2010 Winter Olympics Photo Supremo
It was fun, challenging and I think I did pretty well with my images.
Now to the closing ceremonies which will feature a famous Canadian writer whose name can't yet be revealed but I have his cel number.