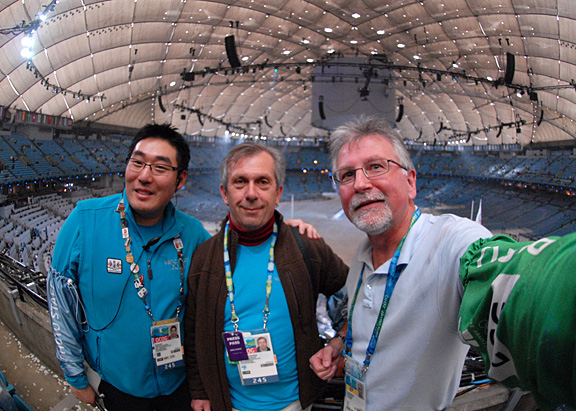 Arnold Lim, A. P. Hovasse and myself before the closing ceremonies at BC Place Stadium
Well, it's all over and it was quite a ride. The early bus rides and wet wet weather are fading memories and I'm left with a vague depression now that it's all over. I'm sure a few others are feeling the same.
The closing ceremonies were, I thought, pretty cool although they dragged out at the end. A lot of people didn't enjoy the Canadian Icon production but I thought it was great.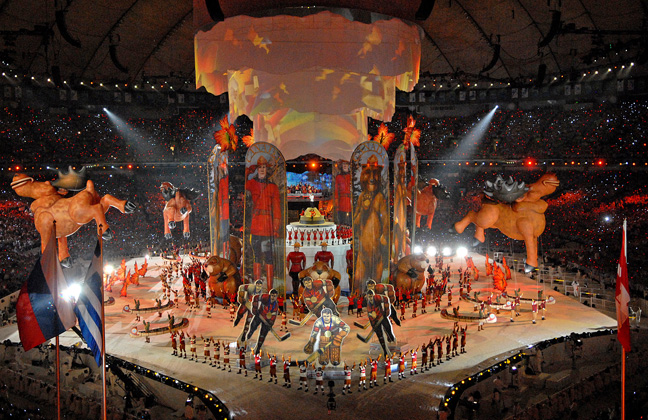 Now it's back to the real world but I'll post a couple of last images. A crash,  jubilation and dejection.