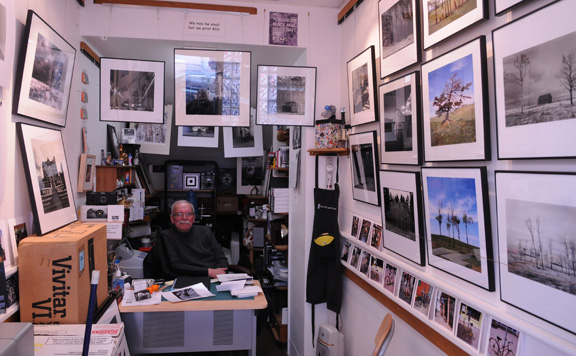 I was in Kamloops this past weekend, the first time I've spent anytime there in at least three years.  One of the last times I was there I'd come across this gallery/store on 3rd Avenue run by photographer Wilf Schmidt and I was curious to see if  he was still there, and he was. Schmidt calls his place The Little Photo Shop and claims it's "The World's Smallest Photography Supply Store'. The former high school photography teacher sells prints of his own work but also stocks black and white film, Holga cameras and has a group of pinhole cameras in the back of the shop as well as other photo odds and ends. It's a very cool space and it's tiny which just adds to the charm. The shop is currently a little more crowded than usual as he is selling off his darkroom equipment and has the boxes stacked there. Hidden behind him is an antique safe, part of the original furnishings in the heritage building his store is located in.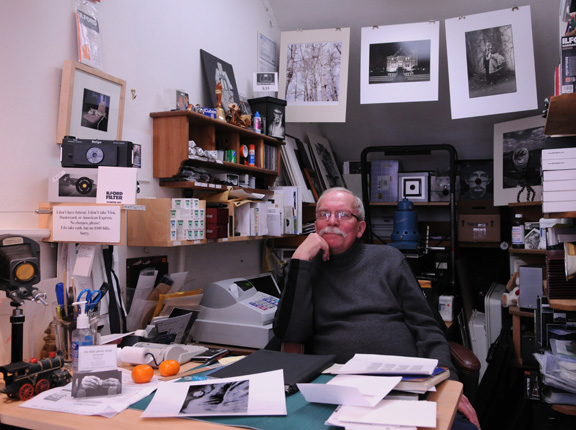 Wilf  in the  'office' section of his shop.
Wilf shows off a tiny camera that actually works. It originally came with rolls of film.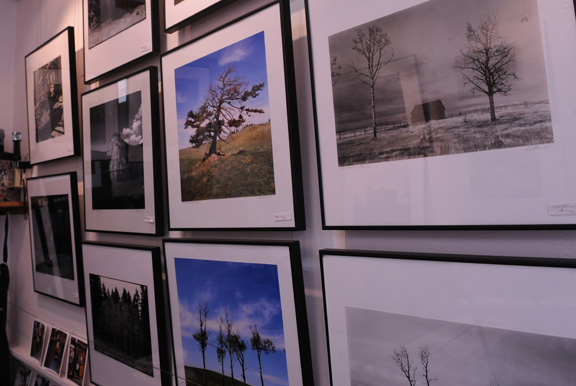 A few of Wilf's photographs