I've been enjoying the proliferation of independent photos books being produced by a variety of photographers and promoted by sites like The Independent Photo Book and Little Brown Mushroom.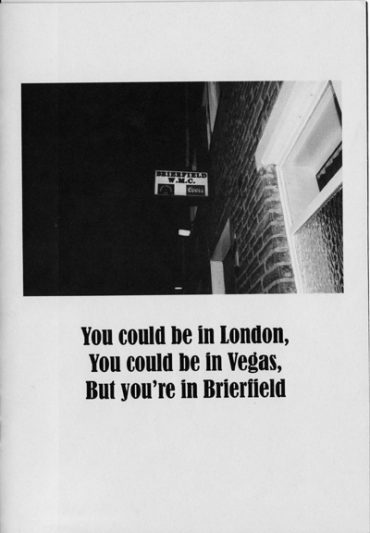 One series of books that I've been ordering and enjoying are those produced by Adam Murray and Robert Parkinson, the two English photographers behind Preston Is My Paris. I really like their idea that you need to take your inspiration from wherever it is you live. Each book is different in style and design and they all have little touches that really make them unique, like the see through sleeve on Your Negatives or wrap around band on I am…  Their newest book is the one shown first, You could be in London, You could be in Vegas, But you're in Brierfield. It's funny but so true for most of us. You can order their books through their publishing site here. They are sold out right now but will have more publications coming. Just so you know, Preston is in Lancashire, north of Manchester ( I admit, I googled it) An article on the pair and their projects here.
UPDATE ______They have a new book out Tokyo, check their site and see photo below.