Every year I like to start at least one new project. I like to have a number of projects going at the once as I find that due to my full time shooting job my time for personal shooting is limited in both hours and time of day. Having a number of projects means I can usually shoot something in the windows that I have.
So, this year, adding to the mix is a series of environmental portraits of artists. I've done a large project featuring images of writers but hadn't really worked on that much in the past couple of years. I wanted to introduce a new portrait project and figured focusing in on visual artists would be both interesting and challenging and would also have the side benefit of not only meeting new people but I'd get to see a lot of art.
I've started off with artist Rachel Berman who is local again after a couple of years in Toronto. I'd never met her before the session but had admired her work so called her up, explained what I was doing and we set up a time to meet.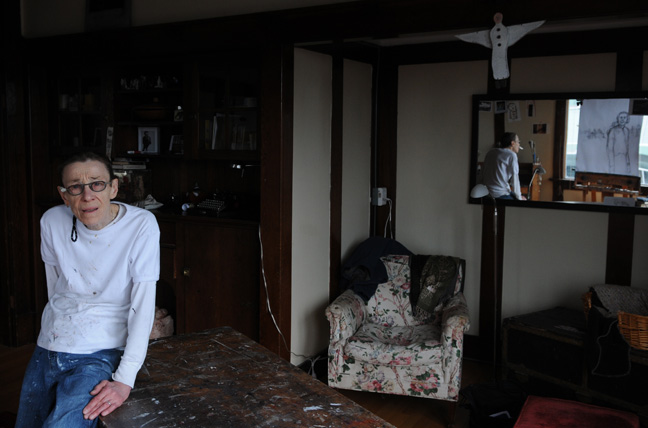 Rachel works out of her apartment studio, a great place in an older building with bay windows that let in a ton of light. She was busy working on two projects, illustrations for a book and a show at her Toronto gallery.
A bonus at this shoot was the presence of Karl Spreitz, a long time local artist, photographer and member of the Limners, a long time Canadian art collective. It was my first time meeting Karl as well and I took the opportunity to enquire about photographing him at some point. Karl, as mentioned, is a stills photographer as well as a documentary filmmaker and he was busy shooting and filming during part of my portrait session.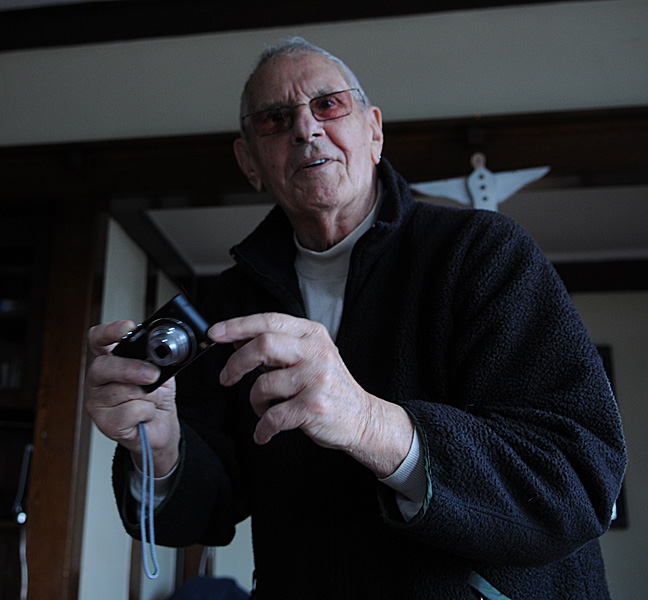 I spent about an hour with Rachel, taking photographs, but also chatting and getting to know each other a bit.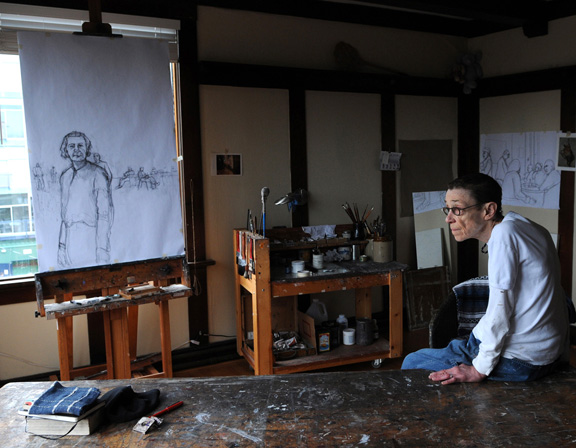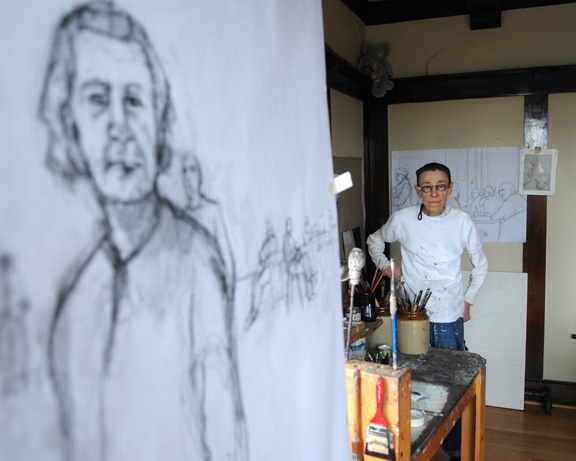 I took Rachel a couple of prints last week and she seemed pleased with the images. It was, from my viewpoint, a successful shoot, I had a few frames I'm happy with. I got to meet two new creative people and I've got another project underway.
Rachel is represented by the Ingram Gallery in Toronto and Granville Fine Art in Vancouver. Toronto artist Sara Sniderhan has painted a portrait of Rachel that you can see HERE.