April 1, 2012 | Filed Under Blog | Leave a Comment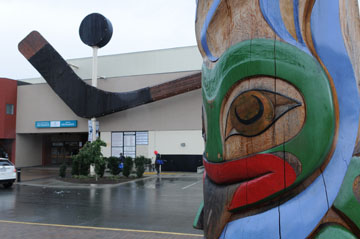 Catching up with this blog, emails, Facebook and my Tumblr blog for my Pacific Northwest photography project Saltwater & Rain. Check out the latest post there at:
http://www.tumblr.com/blog/saltwaterandrain
January 17, 2012 | Filed Under Blog, Road Trip | Leave a Comment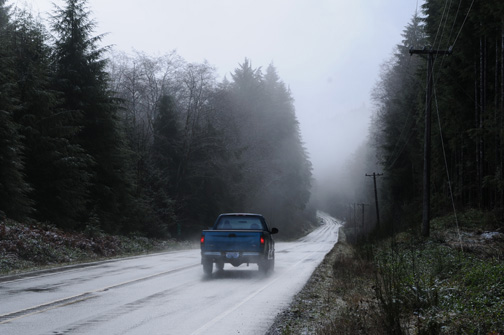 Hit the road for a weekend with a trip around the Olympic Peninsula. I'd been down the east side before travelling to and from Portland but hadn't done the whole loop around the peninsula. Great trip although the weather was constantly changing, providing a number of challenges for driving and making it difficult to get all the photos I wanted. That said it was a lot of fun and I saw lots of places that I want to go back to.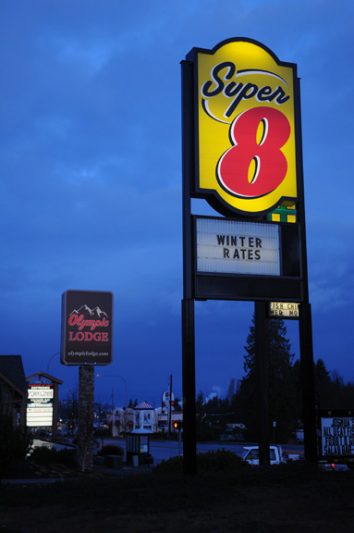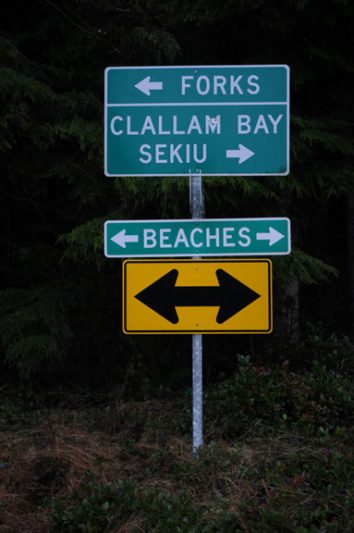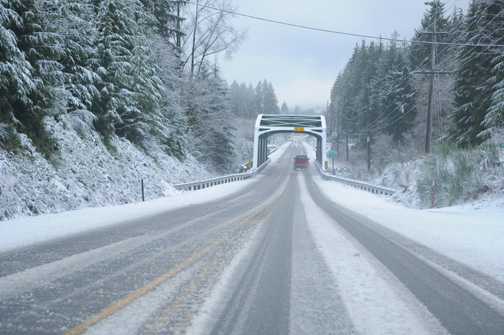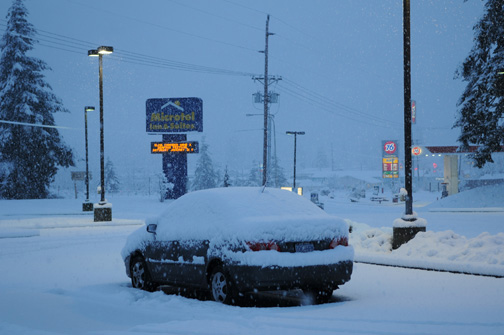 January 4, 2012 | Filed Under Blog | Leave a Comment
The crew at The Tyee gave me a nice plug for my new Pacific Northwest blog Saltwater & Rain. You can check it out here on their BC blog listing page.
December 21, 2011 | Filed Under Blog | Leave a Comment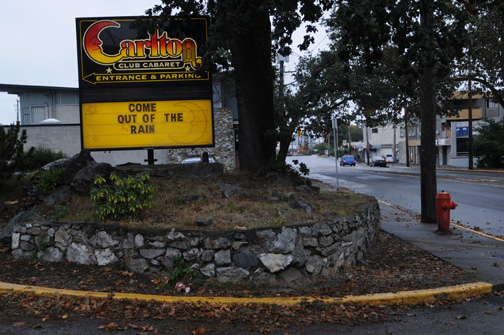 I've started a Tumblr blog for my Pacific Northwest project Saltwater & Rain. A visual and literary archive(ing) of the Pacific Northwest. Check it out here. Become a follower if you like what you see. In case the link isn't working go here – http://saltwaterandrain.tumblr.com/
February 3, 2011 | Filed Under Blog | 3 Comments
I haven't been posting a great deal here. That said I have been checking out a few other blogs. One that I've spent quite a bit of time on the past week is Daniel Milnor's Smogranch. I'd never run across Milnor until a week ago so it's all a pleasant surprise. I enjoy Milnor's writing and his images are amazing. It's oddly nice to see someone shooting film. He's a book making machine and there's lessons there for all of us in presenting/promoting our work.  I'm slowly making my way through his archives learning about Milnor's work and life. His latest post tells about his decision to give up all commercial work and concentrate on his personal work. He doesn't explain how he'll replace his commercial income but maybe that'll be in a post to come. Here's a bit from that post that captures some of Milnor's style: "As many of you know, on December 1st I stopped shooting commercially. No mas. No portraits, weddings, magazine work, commercial shoots, etc. I needed a new direction, and so far the grand experiment has been enlightening, making me think I should have done this ten years ago. However, it's not enough, just stopping the work for others focusing only on the work for me. Within this shift lies another, smaller, but I'm realizing perhaps more important, micro shift. The direction of the work. And when I say direction I mean the content, the style in which it is created and the method of presentation". His post on the documentary life is certainly worth a read as well but you need the whole piece, an excerpt won't do. Read it here.
January 1, 2011 | Filed Under Blog, From the Newspapers | Leave a Comment
The various stories this past week about the end of Kodachrome reminded me of a couple of articles I came across on Derek Beaulieu's blog. Beaulieu is a Calgary based artist, a bit of a Renaissance man, a poet and artist, arts organizer etc,. Derek had been using Letraset to create text based works of art but has run into the problem of finding Letraset sheets. In case you don't remember Letraset sheets contained letters (and more) that you would rub to transfer to another surface. They were used heavily by the graphic, design and publishing industries but have been replaced by more modern technology. Beaulieu tells a story of going to the store he usually bought the sheets from only to be told they'd thrown them out as nobody was buying them anymore leaving him without a favourite tool. You can read a story about it at The Weal or see a short film of Derek creating one of his Letraset artworks on a window in Calgary's Pages book store.
To get you started on New Years day how about the pictures of the day from the NY Times Lens blog with images of New Year celebrations around the globe. You can also take a look at John Galayda's photos of a burlesque show Kitty Nights from the NY Times East Village blog. A reminder of low light and black and white.
Need some incentive to get out with your camera for the New Year, why not try a little street photography? You can follow the enigmatic instructions posted at Street Photography Now to get a little inspiration. Assignment #14 posted Dec. 31 is Show Us The Aftermath.  Sarah Bakewell mentions the project in an article on street photography in the Guardian.
From the Washington Post – Banker Andrew Plara became fascinated by documentary photography and became a collector,  a collection that has now become part of a private museum 'Pier 24′ in San Francisco. Story here.
December 15, 2010 | Filed Under Blog | Leave a Comment
Todd Korol pointed me to this BBC blog called Viewfinder by Phil Coomes, a photographer and picture editor for the BBC News website. All this week he's running a series of posts about the state of photojournalism. Today's posting, the third, about funding photojournalism with Panos Pictures Adrian Evans, is appropriate given my last post about Mike Andrew McLean and his experiment with Kickstarter. Excellent pieces earlier with Michael Kamber and David Campbell.  You can check out David Campbell's website here. His work looks extremely interesting.
December 12, 2010 | Filed Under Blog, Landscape | Leave a Comment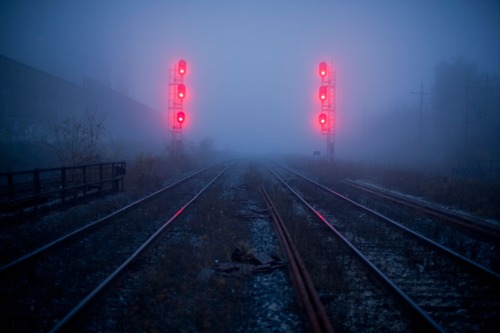 An interesting set of moody images titled Wrong Side of the Tracks from Ian Willms of Boreal Collective.
November 17, 2010 | Filed Under Blog, Photo Book, Photography, Portrait | Leave a Comment
Chip Litherland is all over the photo blogosphere today with his Open Letter To Newspaper Photographers which starts out " Dear Newspaper Photographer, if you think you're safe in your job, you aren't". Litherland, as always, is provocative but to the point. He stirred up a lot of discussion a few weeks back with his post Step Away From The Holga And No One Gets Hurt.
For those of you who like to light with one light Zack Arias has just published  the book for you. The OneLight Field Guide combines short descriptions, diagrams and the resulting photograph.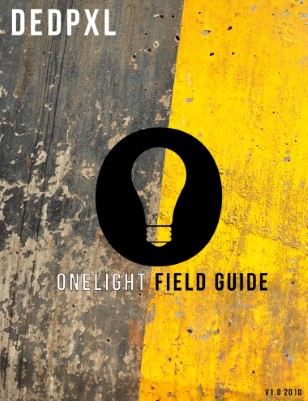 Check out the winners of the Taylor Wessing Portrait competition at London's National Portrait Gallery.
November 12, 2010 | Filed Under Blog, From the Newspapers | 2 Comments
The Chicago Tribune has rather unique photo blog in that they not only have general showcase of daily images but two staff photographers have their own blogs on the site providing two separate and very different perspectives on newspaper photography. Scott Strazzante writes Shooting  From The Hip and Alex Garcia is responsible for Assignment Chicago. The general showcase is good as are most photo blogs from the major papers but it's really the two staffers that make this site worth returning to. Strazzante provides more sports images while Garcia offers more photography advice. They both offer up an amazing selection of photographs and thoughts on their profession.