April 10, 2011 | Filed Under Gallery & Workshop, Vancouver Punk | Leave a Comment
Had the opening for my show of images of Vancouver punk rockers at Talk I Cheap Gallery in Victoria last night. A good turnout including the members of the Dishrags which was excellent.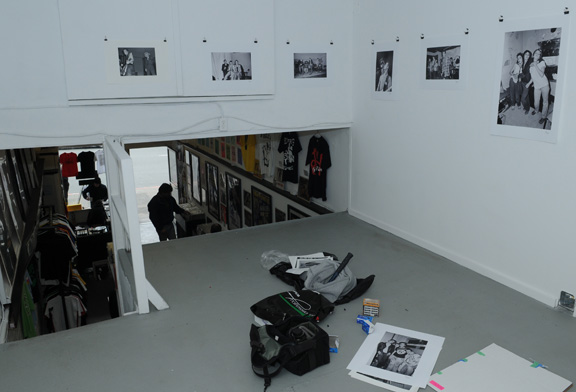 Hanging the show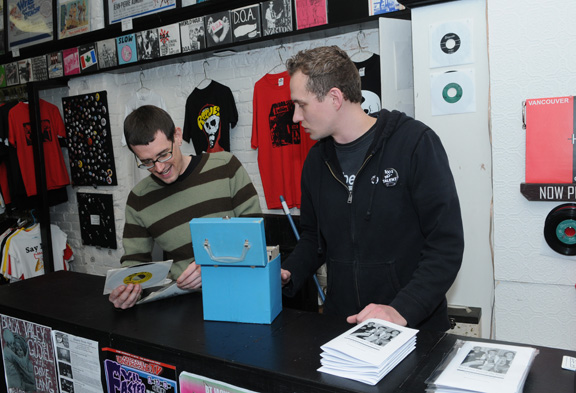 Jason Flower and Tiemen Kuipers sort through Vancouver punk singles.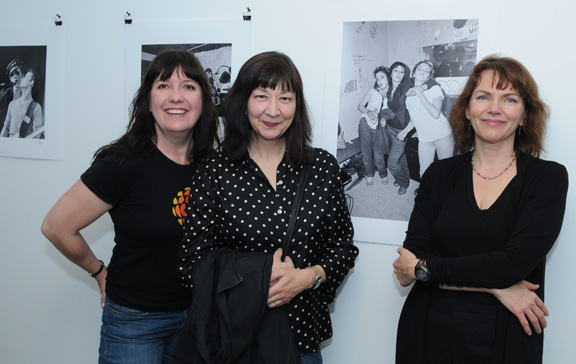 The Dishrags, Scout, Jade and Dale,  with a photo of their younger selves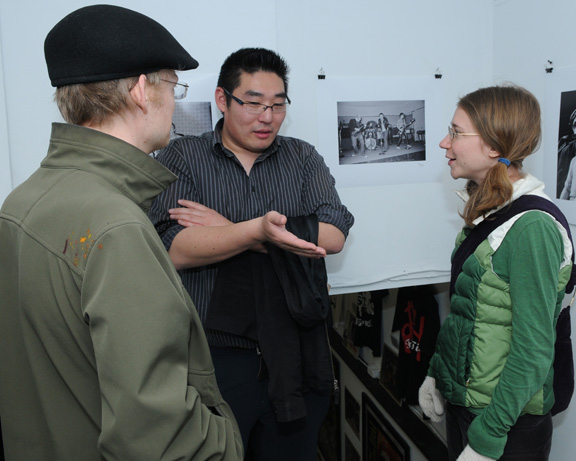 Friends chat during the opening
September 5, 2010 | Filed Under Exhibition, Featured | 1 Comment
I have an exhibition of photographs that document the beginning of the Vancouver punk rock world that opens next Friday September 10, 2010 at the JEM Gallery (#36 – 22 East Cordova Street)  in Vancouver. Please drop by and have a look. It's All Just Part Of The Noise, The Birth of Vancouver Punk runs until October 3rd.
Thanks to Carola Goetze for extending the invitation to exhibit at her gallery.
Many thanks to Tony Bardach for the use of his song lyric  "It's All Just Part Of The Noise"  in the show's title.  For me it encapsulates a lot about that era, in that we all were there, creating, playing, listening, photographing,  simply because we liked the music. We were all just part of the noise.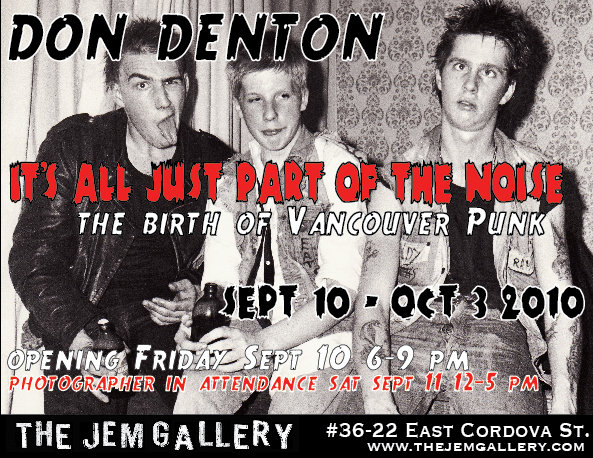 January 15, 2010 | Filed Under Music, Photography, Photos | Leave a Comment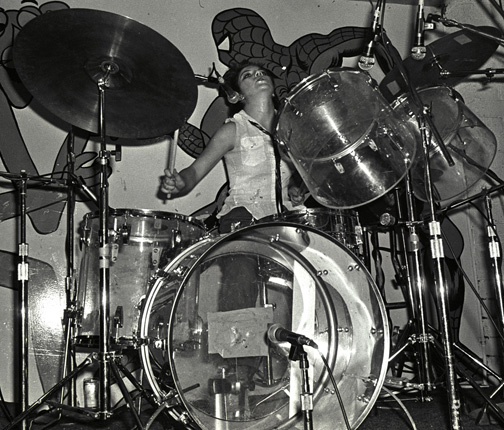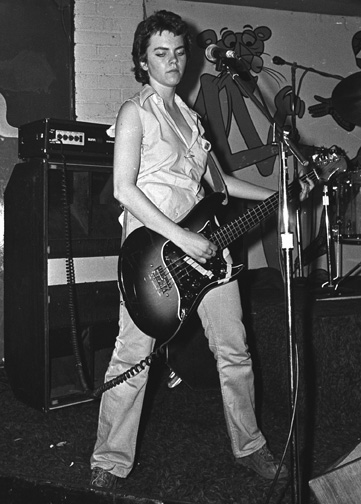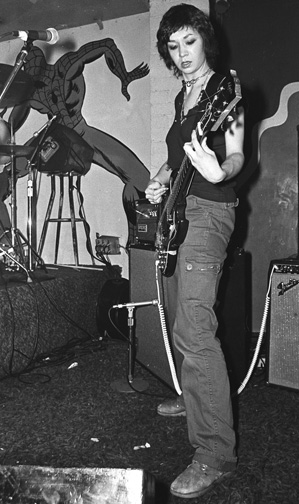 December 23, 2009 | Filed Under Music | 3 Comments
Starting to sort through my negs from the early days of Vancouver's punk rock world.  Here's a few more pix scanned  from old prints.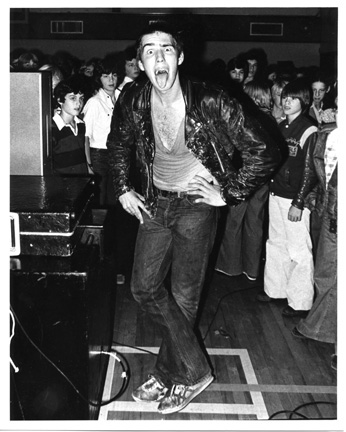 Joe Keithley after a gig at a high school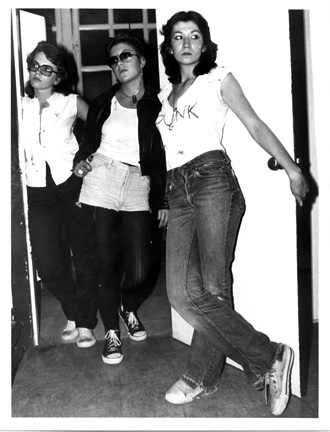 The Dishrags, first concert, with the Furies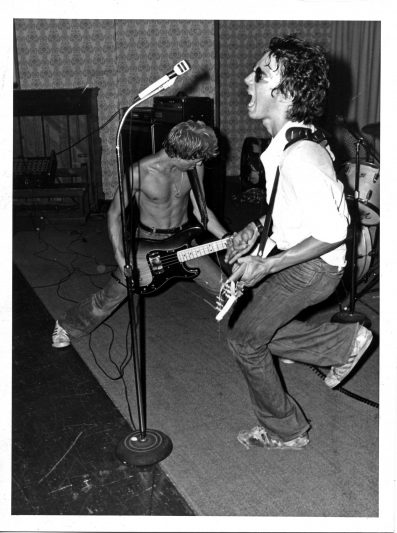 The Furies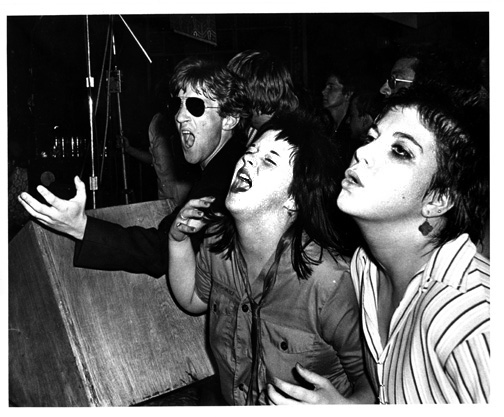 Crowd at show, including Colin Griffiths, ?,  and I believe, Scout from the Dishrags
December 21, 2009 | Filed Under Music | 2 Comments
On Saturday made the trip over to Vancouver too see a band that I'd seen many times before but not in 30 years. A lot of bands started in Vancouver  during the early punk rock years and only a few have survived. The Pointed Sticks were the one band that, at the time, seemed destined for stardom. Great music, stage presence etc etc. But it never happened, one of those things. But…they're back, a new album and some gigs including Saturday's at the Rio. I went with my 19 year old son, who is the same age I was when I was attending the original shows. The show was amazing, the band sounded great on the songs both new and old. My son got to see an act he'd only heard when Dad had rare control of the cd player. It's always great to see a band prove they are still a viable act not just an oldies show.  I didn't bring my camera, this was probably the first show I've been to in 30 years where I didn't shoot but here's a few photos from those early shows I've dug up.
For more info PSticks .
UPDATE: Scott Beadle, the encyclopedia of Vancouver punk, filled in the missing photo info: See comments below.
Kind of a Lou Reed look on Nick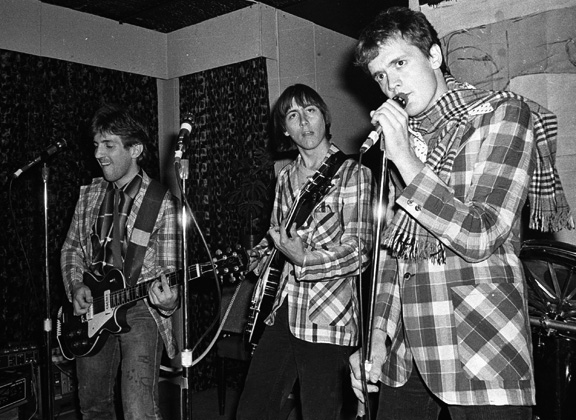 The blazer look, with Colin Griffiths on guitar as well.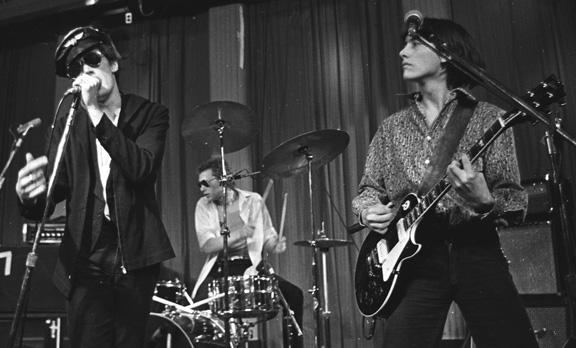 Is that Ian on drums, it's not Dimwit? Scott says, yes it is Ian.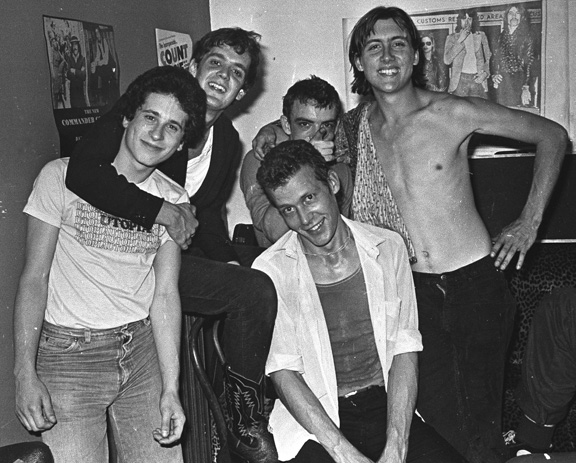 Backstage somewhere.
July 15, 2009 | Filed Under Literary Photographer, Music, Photography, Photos, Portrait | 8 Comments
I came across a few prints and contact sheets I has tucked away in an envelope from the very early days of the Vancouver punk rock scene. Please send a note to correct me if I'm off on names etc. These were taken quite a while ago (1977ish? ) and I didn't keep the notes I should have.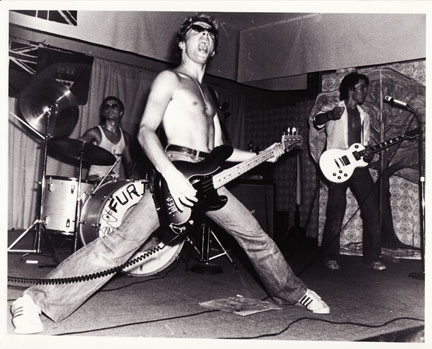 The Furies at the Japanese hall. I believe this was the second local punk rock show in Vancouver.  My first. Tom Harrison of the Georgia Straight used the photo. If memory serves me, the bass player is Malcolm Hasman, now Vancouver realtor to the famous.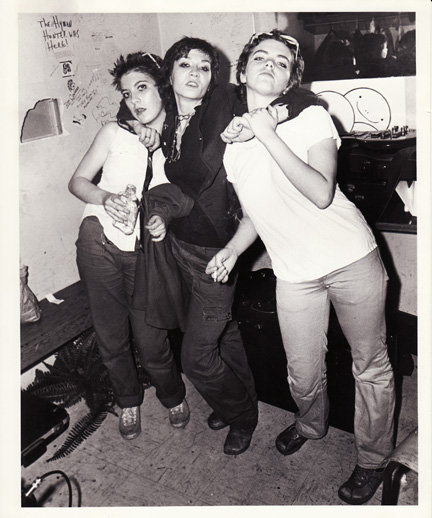 The Dishrags. I think they opened for The Furies although this photo was taken at a later date.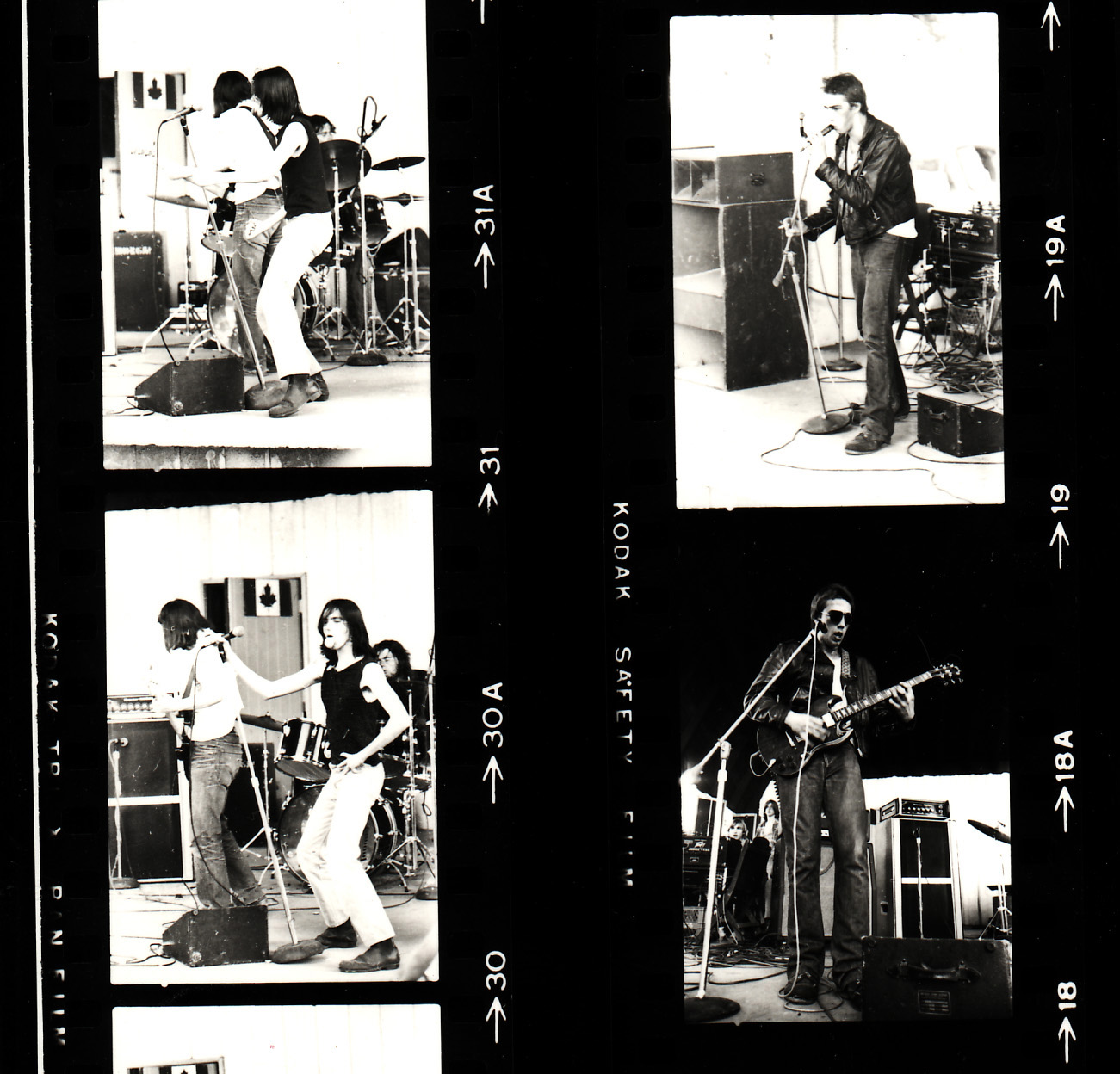 Detail from a contact sheet of the Skulls playing the Easter Be-In in White Rock. I remember getting whacked by beer caps the unnappreciative crowd was flipping at the band. The Skulls metamorphed into DOA.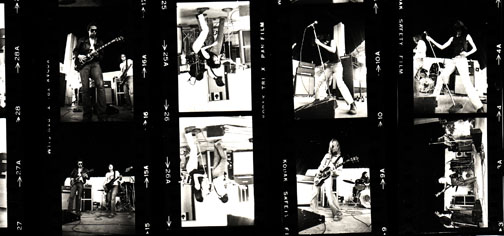 Another details from the Skulls contact sheets. A number of stalwarts from later bands were in this group, Joe 'Shithead' Keithley, Brian Goble, Ken Montgomery, Brad Kent.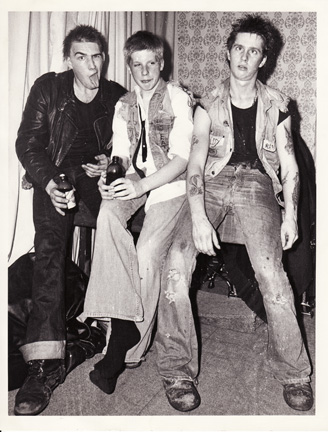 Early photo of the classic DOA line up of Joe Keithley, Chuck Biscuits and Randya Rampage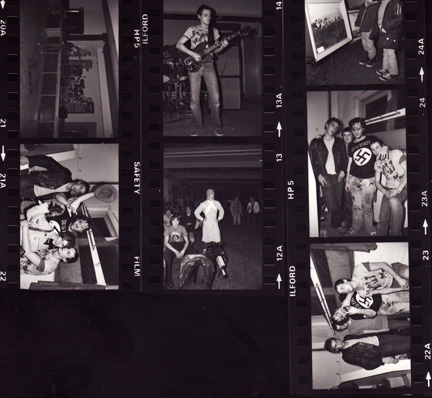 Detail from a contact sheet of another early DOA show or maybe they were still the Skulls at this point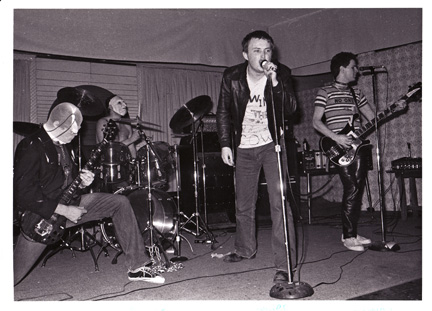 Subhumans with Ken Montgomery playing guitar, Brian Goble and Gerry Hannah. Not sure of drummer.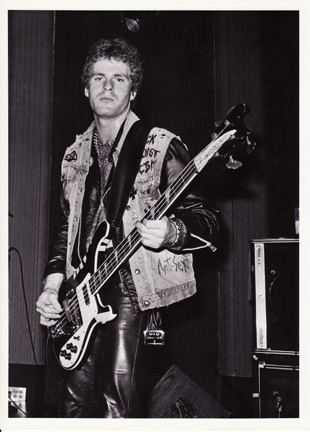 Gerry Hannah of the Subhumans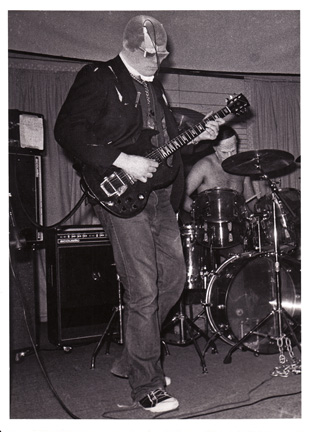 Ken Montgomery of the Subhumans. No idea why he had the stocking mask on.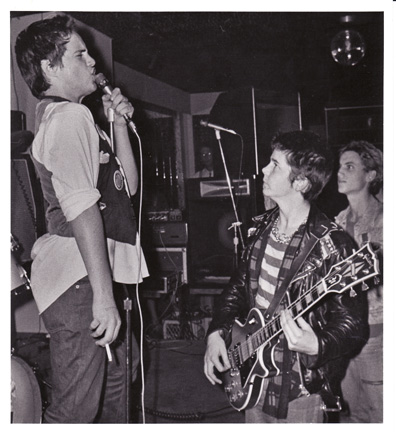 Rabid -Sid Sick and John Doe say my notes on the print