A very positive offshoot of the boom in the interest in photo books is that we're not only seeing more professionally published volumes but we have so many independent publications available.
One of my daily stops on the internet trail is The Independent Photo Book site put together by Jorg Colberg and Hester Keijser which posts about books and zines published by photographers and/or very small presses.
One of the attractions of these books is their low cost. Granted the books may be tiny and some are produced in a very basic fashion but that's part of their charm. It's also easier to take a chance on a photographer's work when you're only handing over a few dollars.
The other day I checked in on Alexandre Lemire/Wolf Peterson's Photo-Documentation from The Field site and I saw he had a new publication out called Motorcycle Grim Robes. I've bought a couple of Lemire's zines before but this is a small (16 page) book or at least has heavier covers. I immediately hopped over to PayPal to purchase the publication.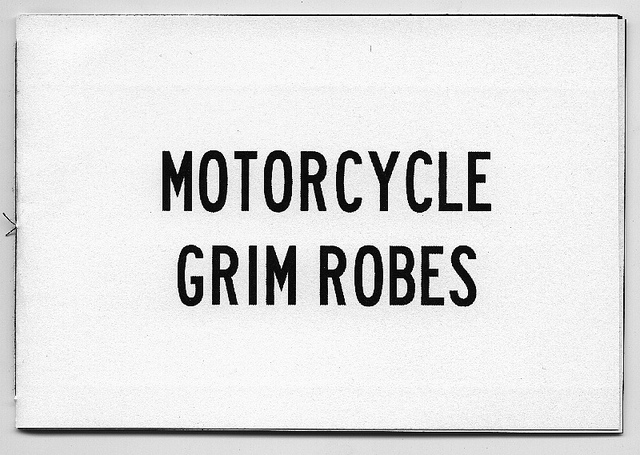 This book intrigued me not only because I like Lemire's work but because the photographs are of motorcycles draped in protective covers.

I've been working on a project myself which I've just been calling Wrapped with is a series of images of vehicles of all sorts wrapped in protective covers. I find that vehicles draped in fabric make interesting and ambiguous images.. Lemire seems to find it makes the vehicles more mysterious and threatening. I  think it's interesting to compare image from series that focus on same subjects.
Here are a couple of photos from my series.