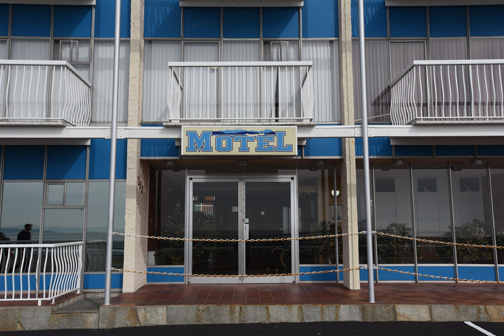 The Surf Hotel is an architectural fixture on Victoria's Dallas Road waterfront. A visually appealing anomaly among the residential units lining the road.
The motel was built in 1960 by a Saskatchewan farmer Peter Mangelson who had been spending his winters in Victoria. He spent $3500.00 for the lot.
The building was designed by architect Bob Siddall, who designed other local projects including  UVIC's McPherson Library.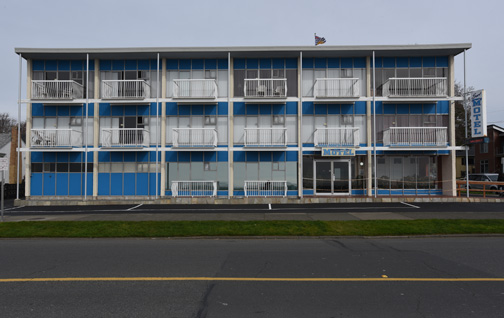 There are only 14 units  in the building and they were built with kitchenettes and mailboxes in case the motel didn't work as a business and needed to be converted to apartments..
Mangelson ran the motel with his wife Alice and family  until the mid-70's when one of  their sons took over the business.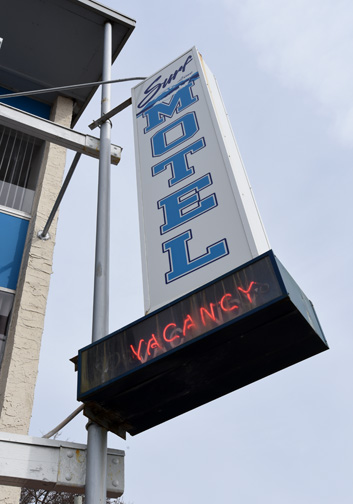 Rooms rented for $8.00 a night when the motel opened in 1960, this year high season rates are $155.00 a night.
You can check out the hotel here.