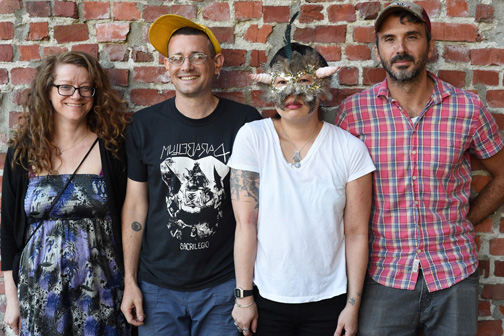 Much of my photography centres around landscapes, natural and manmade and how that shapes us and our culture and/or how we and our cultures shapes our constructed and social landscapes. I like how the local makes us all unique to our own parts of the world.
I haven't concentrated so much on people who shape our culture especially artists, be they writers, musicians, painters etc.
Local Victoria band Ruby Karinto are unique certainly. The foursome, lead vocalist and electronics, Ai Ito, Soma Morse, electronics and vocals, Damon Henry, bass and Jason Flower, percussion are unique. Lead vocalist Ai Ito performs in a mask.The lyrics to the band's songs are at  least 50% in Japanese. Their lyrics are, according to drummer Jason Flower "based on cryptic Japanese folk tales and bizarre western pop culture references".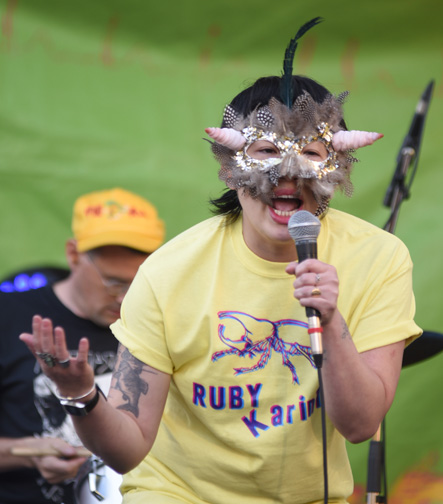 Song titles include Moonwalk Uncle, Zelda and Team Chopsticks.
The images here are from a recent outdoor performance in Victoria. You can check out the band here.
I've written previously about drummer Jason Flower's other musical endeavours, his used record shop Supreme Echo and his record label of the same name (here). Flower tracks down forgotten, neglected and  overlooked bands and their work and puts out vinyl records of their music along with supporting written and visual material providing not only entertainment but archiving music for the future