September 24, 2014 | Filed Under Instagram | Leave a Comment
As a new user continuing to explore the Instagram world I've found there seems to be a series of steps we all go through. Initially there are the feeds that draw us in, usually through a recommendation from a friend or by exposure through another media. We then start looking at our friends' feeds (Nikon Ambassador Nick Didlick, Analogue and Leica man Quinton Gordon, Victoria street shooter Tristan Shouldice, Environmental activist TJ Watt among many others).
You then start googling top instagram or best instagrammers and get drawn in to the photographers with the giant followings, people like Kevin Russ, Theron Humphrey and the wonderfully named Foster Huntingdon, all who (oddly enough) seem to live in their vehicles while taking photos and building their following.
The greatest thing about Instagram, aside from seeing great images, is that it is quick to look through. You don't get caught up as you do on FB or just surfing where you spend hours lost in internet space. You just call up your feed, zip through the latest images, stopping momentarily for images of interest and then move on.
Once again my feed, mainly west coast pacific northwest  land and seascapes, can be found here.
August 1, 2012 | Filed Under Exhibition, Photography | Leave a Comment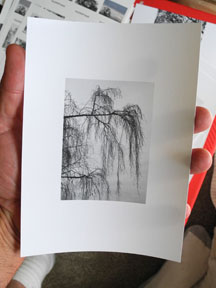 A couple of weeks off which has been good for some travel, Kamloops, Maple Ridge, Vancouver and Portland, and now I've been doing some printing. I know everyone seems to be going for big photographs but I'm enjoying making small prints.
June 19, 2012 | Filed Under Workshop | Leave a Comment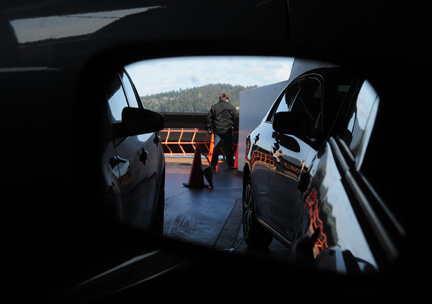 BC Ferries, Swartz Bay, BC 2012
I've spoken to a number of photo groups lately, showing some of my images and talking about the projects.
The audiences have been great, very appreciative and always lots of questions and discussion afterwards.
It's a two way street though. I get lots of feedback on my images which is so helpful and it's often a surprise which photographs resonate with an audience and why.
The other thing I find is that talking about my projects, both during the presentation and during the discussions after allows me to fine tune my own thinking about what I'm photographing and different directions I might take it.
In my main Pacific Northwest related project Salt Water & Rain I've been discussing as a way to find that within the local (landscapes, natural, manmade and cultural) that defines us, as opposed to the generic (chain stores and products) that makes us the same.However due to the presentations I've been thinking about more complex issues within that and trying to figure out how to present those. Issues like why certain cultural influences such as writing seem to be stopped by the United States/Canada border, especially since it is regional writing. Yes, the US and Canada are separate regions but the commonalities of the Pacific Northwest really do transcend the imaginary line that is the border.
So, thanks again to all those groups that have had me as a speaker.
January 17, 2012 | Filed Under Blog, Road Trip | Leave a Comment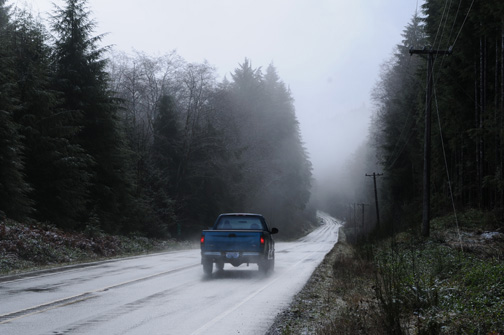 Hit the road for a weekend with a trip around the Olympic Peninsula. I'd been down the east side before travelling to and from Portland but hadn't done the whole loop around the peninsula. Great trip although the weather was constantly changing, providing a number of challenges for driving and making it difficult to get all the photos I wanted. That said it was a lot of fun and I saw lots of places that I want to go back to.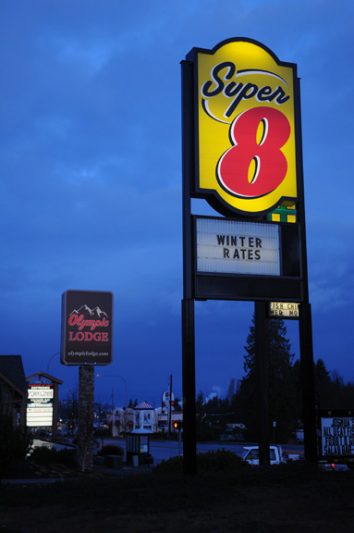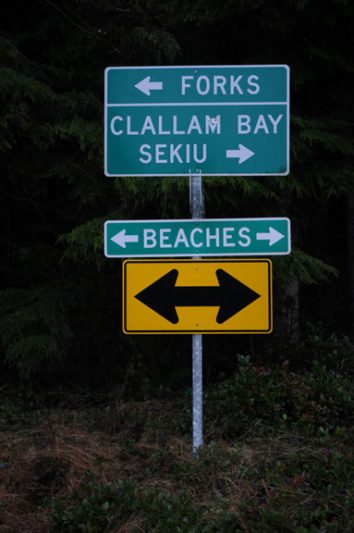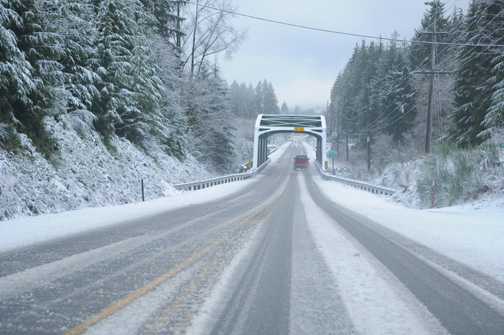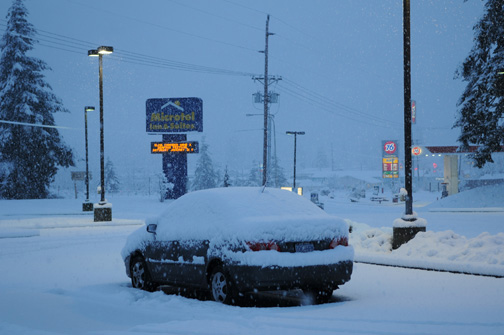 January 4, 2012 | Filed Under Blog | Leave a Comment
The crew at The Tyee gave me a nice plug for my new Pacific Northwest blog Saltwater & Rain. You can check it out here on their BC blog listing page.
December 21, 2011 | Filed Under Blog | Leave a Comment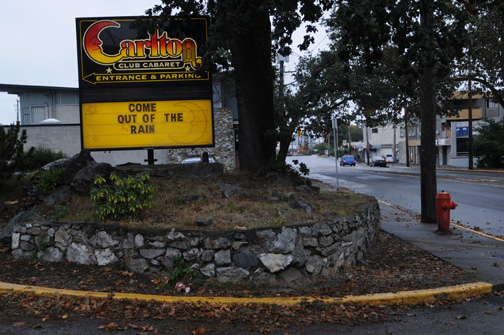 I've started a Tumblr blog for my Pacific Northwest project Saltwater & Rain. A visual and literary archive(ing) of the Pacific Northwest. Check it out here. Become a follower if you like what you see. In case the link isn't working go here – http://saltwaterandrain.tumblr.com/