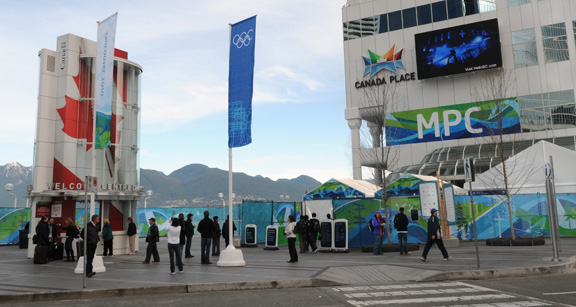 Main press centre in Vancouver.
I picked up the last of my Olympic credentials on Saturday and so am officially official. Lots of Olympic workers and media, with special clothes and accreditation tags around their necks,  and police in the downtown core but hard to see 'Olympic fever' among regular folks. Most of the Olympic signage you're seeing is commercial but there are a few small signs of locals stepping up and adding to the real (as opposed to paid) spirit by decorating windows or hanging Canadian flags. Hopefully we'll see more of that as the events progress.
Royal Bank building on West Georgia Street.
Home made decorations in the windows of a downtown office building.
The Bay Store Olympic decor.