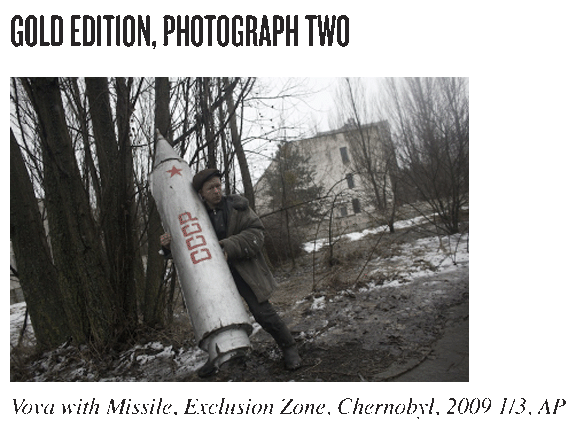 Documentary photographer, and rising art star (check out the 12 page spread in the Fall 2010 edition of Canadian Art magazine) Donald Weber has a new book INTERROGATIONS coming out in the fall of 2011. Published by Schilt Publishing, features more of Weber's images from Eastern Europe.
The following, from the release for the book, explains Weber's work:
'Interrogations is the result of his personal quest to uncover the hidden meaning of the bloody 20th Century. In dialogue with writer Larry Frolick – whose own ancestors had been decimated in the final months of WW II – Weber insistently and provocatively addresses his questions both to the living survivors and to the ghosts of the State's innumerable victims, resurrecting their final hours by taking their point of view, and performing a kind of incantatory meditation over their private encounters with Power.
The policemen, working girls, thugs, dissidents and hustlers who inhabit these pages are all orphans of a secret History; the outlines of our collective fate takes shape in Weber's epic work, expanding our awareness of what it means to be an actor in today's dark opera.
Weber will be selling a number of collector's editions to help support the publication of the book. Buying at Bronze edition at $200 will get you a 8×10 signed print and a signed specially packaged edition of the book. The Gold Edition, at $1000, gets you the choice of one of five 30×40 prints (each an edition of 3 Artist's Proofs) plus the signed packaged book.
You can get more information and order the special editions here.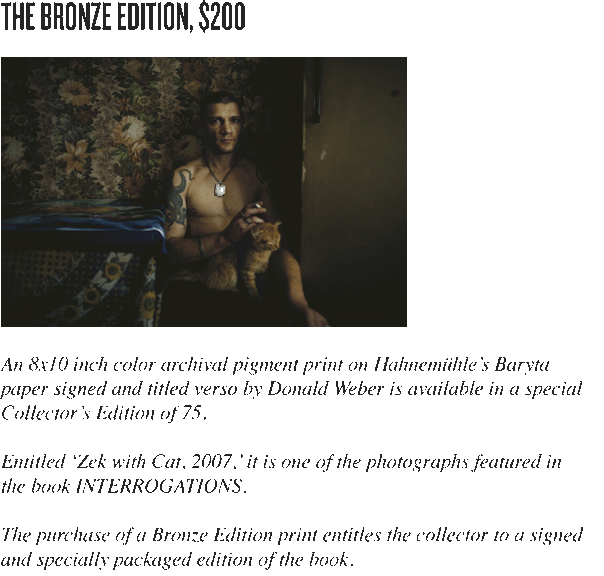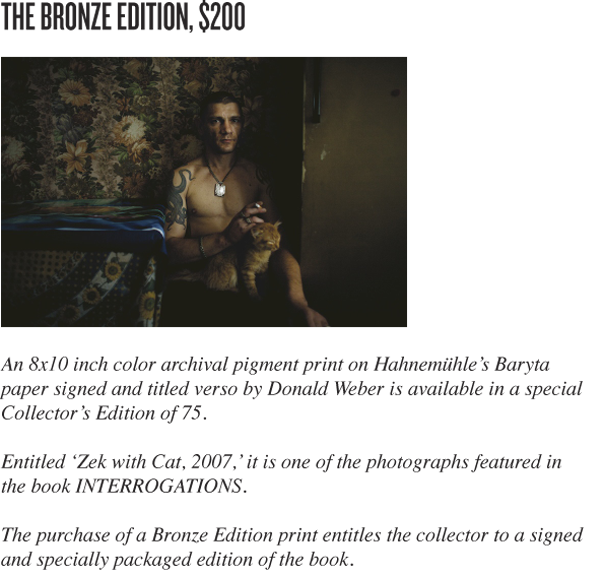 '