The photographer's from Luceo Images, the American photo collective, are the photography world's (or at least the photojournalism world's) current IT girls, the stars of the scene. It's with good reason too. They have taken up the challenge of working in a world that is often seen as falling apart, no work, no venues for display and no money to be earned, and found new ways to get their images noticed, make a living from it and take things in often new directions.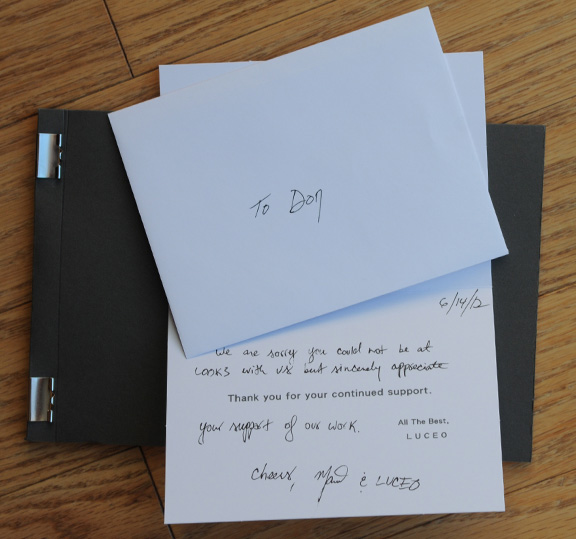 One area that is old school, service, they still pay attention to. I ordered, or tried to, their new handmade catalogue You Are Here off heir website and kept getting a message that the item couldn't be shipped to Canada. I dropped an email to Luceo and quickly received a message back from member Matt Eich who arranged for an alternate way for me to pay and for shipping. The catalogue arrived last week and what was most impressive upon opening was a small detail, a signed note saying thanks.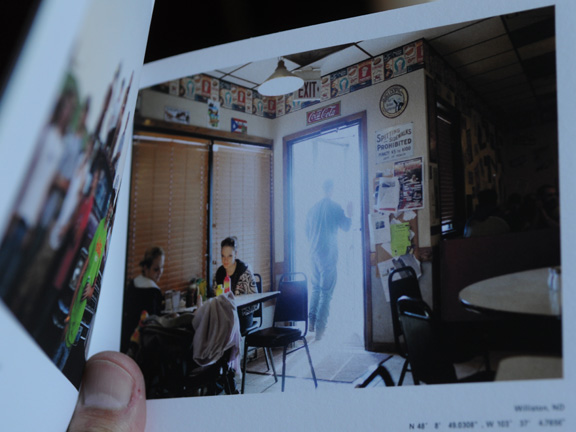 The catalogue itself is small with photographs printed on to Moab paper and then bound simply between covers with clips. This might be my favourite image from the book, a combination of  lots of visual detail inside the road and then the man disappearing into the light outside, it's as though a Bill Allard image was combined with an old Duane Michaels image.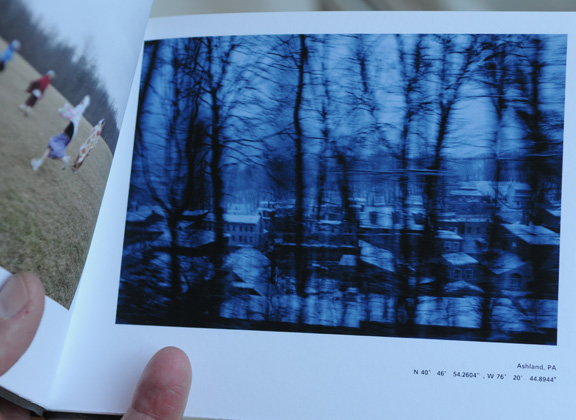 I like this one too, very different look and feel.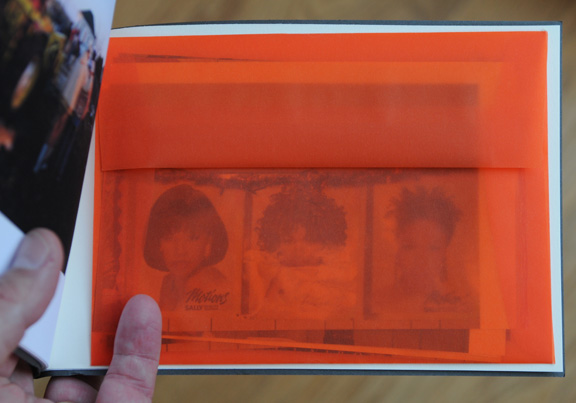 A fun touch is the garish orange envelope at the back that has fragments of prints inside.
One sad and/or amazing thing is that the catalogue, printed and/or assembled in an edition of 100 and on sale at the recent Look3 festival for a special price of $15 did not sell out there. Here's a chance to pick up a book of 10 photographs and more by a group doing some of the most interesting work in North America and it didn't sell out. Good news for you as you can order it, at a slightly higher price, here and check out more of Luceo Images here.