February 21, 2013 | Filed Under Daily Work | Leave a Comment

There's something about a panoramic view, maybe because we don't shoot them often, mainly because they can be a challenge for editors and for layout. The lone drummer was an early arrival for a high school band practice.
February 10, 2013 | Filed Under Daily Work | Leave a Comment
The beautiful thing about the weather here on the southern tip on British Columbia's Vancouver Island is that this photo could have been taken this week as I saw lots of golfers on the links while driving around. The unfortunate thing about the weather here is that this image was actually taken last June.
February 3, 2013 | Filed Under Daily Work | Leave a Comment
The cover for the February 2013 issue of SOAR magazine features construction from greater Victoria's West Shore.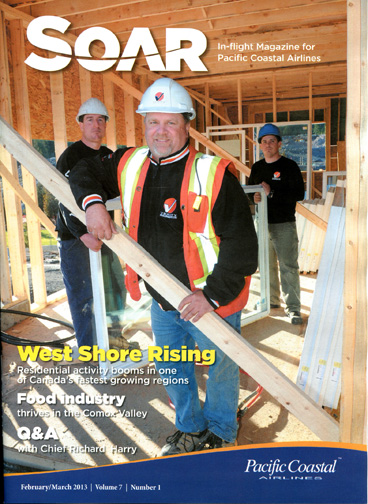 January 14, 2013 | Filed Under Magazine Work | Leave a Comment
A feature on dogs for the first issue of  Oak Bay's Tweed magazine.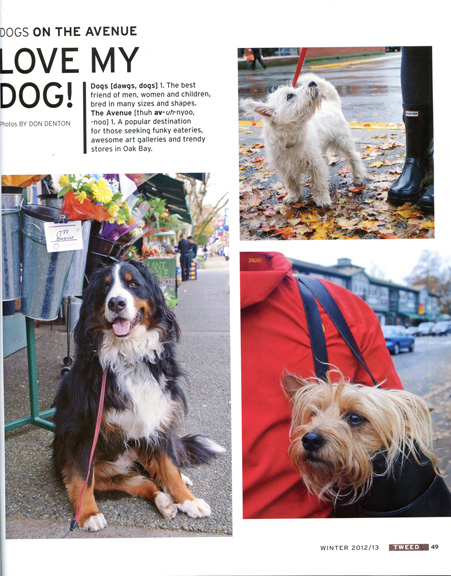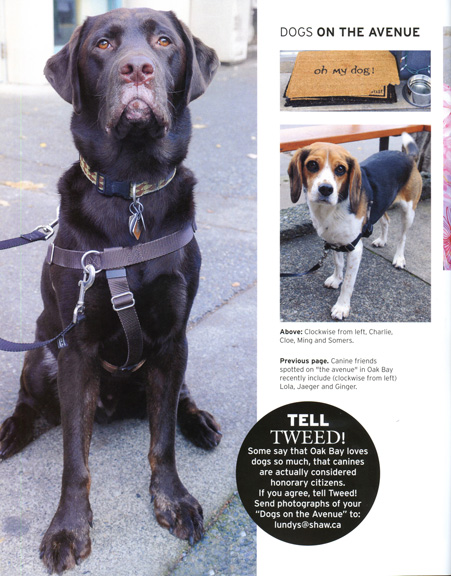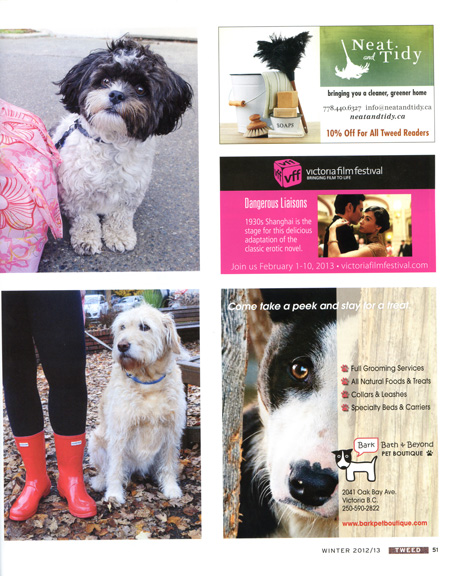 November 10, 2012 | Filed Under Landscape, Personal Project | Leave a Comment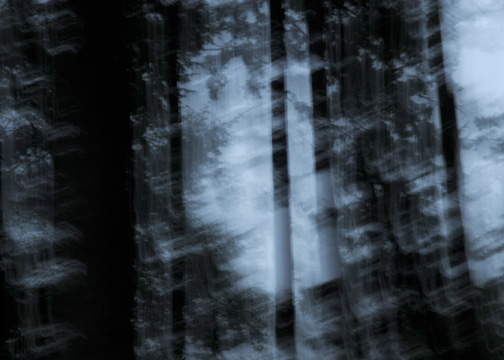 An image from a project  looking at the forest of the Pacific Northwest.
August 1, 2012 | Filed Under Exhibition, Photography | Leave a Comment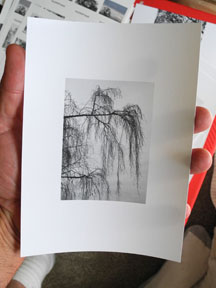 A couple of weeks off which has been good for some travel, Kamloops, Maple Ridge, Vancouver and Portland, and now I've been doing some printing. I know everyone seems to be going for big photographs but I'm enjoying making small prints.
June 30, 2012 | Filed Under Daily Work | Leave a Comment
Our annual Best Of The City supplement came out Friday and aside from other images throughout the magazine I wrote and photographed two articles. One is on the best places to photograph in greater Victoria and the other is about best places to eat in Victoria. You can read the stories here, the Photo story is on page 45 and the Food story on page 71.
June 27, 2012 | Filed Under Careers, Personal Project, Working | Leave a Comment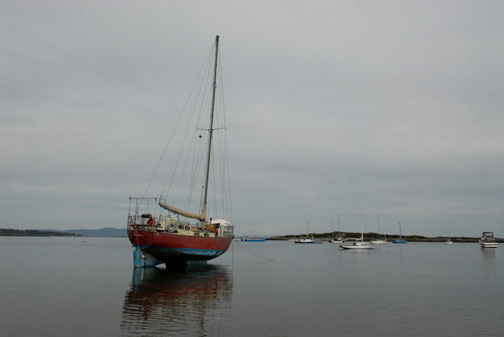 Grounded Sailboat, Oak Bay, BC 2009
I'm busy, you're busy, we're all busy and it seems, like the old cliche, three steps forward and one back.
I've just been through several weeks of busy days at the newspapers, shooting two of our annual Day in the life projects, planning for another coming up in July, the usual daily load and the addition of more duties.
We've had visitors, family, trying to get in some regular bike riding and taking in the odd show, exhibition and talk.
The, of course, there's the lawn mowing, grocery shopping etc. we all have to contend with.
It's all good, well aside from the chores,  but there's not always a lot of gas left over for the personal work. This blog, writing, archiving, pitching to magazines and galleries and shooting new images.
It's why it's good to step back a little, even if it's just for a few minutes during a lunch hour, and recalibrate. Ask yourself if you're doing what you want, if you're using your time wisely. It's so easy to sit down in front of the couch and watch TV for an hour or two. Log on to Facebook and read updates for another half hour or more.  But when you think about it, if you take one hour out of your day and just concentrate on your projects that's pretty much one full work day every week you're devoting to your own images/writing/art. If you work smart and stay focused you can accomplish a lot in a day.
Think about how you're using your off work time right now. How many hours do you devote to TV or internet browsing? Exchange that dead time for creative time.
It's hard. I know. I'm trying and struggling with it all the time. Here's hoping I can stick to an hour a day (minimum).
June 19, 2012 | Filed Under Workshop | Leave a Comment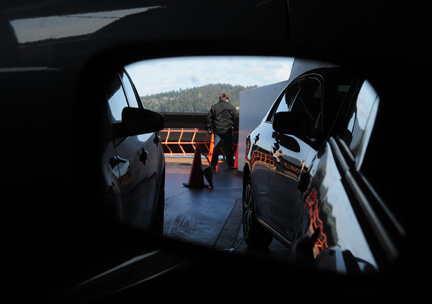 BC Ferries, Swartz Bay, BC 2012
I've spoken to a number of photo groups lately, showing some of my images and talking about the projects.
The audiences have been great, very appreciative and always lots of questions and discussion afterwards.
It's a two way street though. I get lots of feedback on my images which is so helpful and it's often a surprise which photographs resonate with an audience and why.
The other thing I find is that talking about my projects, both during the presentation and during the discussions after allows me to fine tune my own thinking about what I'm photographing and different directions I might take it.
In my main Pacific Northwest related project Salt Water & Rain I've been discussing as a way to find that within the local (landscapes, natural, manmade and cultural) that defines us, as opposed to the generic (chain stores and products) that makes us the same.However due to the presentations I've been thinking about more complex issues within that and trying to figure out how to present those. Issues like why certain cultural influences such as writing seem to be stopped by the United States/Canada border, especially since it is regional writing. Yes, the US and Canada are separate regions but the commonalities of the Pacific Northwest really do transcend the imaginary line that is the border.
So, thanks again to all those groups that have had me as a speaker.
May 29, 2012 | Filed Under Personal Project, Website | Leave a Comment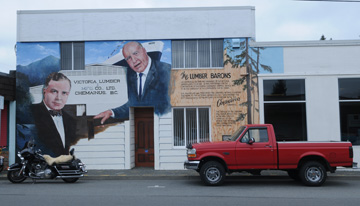 Red Truck and Mural, Chemainus, BC 2012
I'm going to try and concentrate on this blog as my main (lone) source of news about my work.
Other methods of social media are great and certainly useful but I've found that, for me at least, they end up being a distraction from creating work.  The other issue was quality, lack of quality. Trying to feed the social media bear meant I was rushing posts just to get something  new up. Posts I wasn't satisfied with and didn't always reflect what I needed or wanted to say about the photographs and projects.
It's not even that they weren't fun because it was enjoyable to rapidly post work. I just felt that it was all taking me away from my core purpose. To create great images and then create great prints and publications.
I'll see how this works over time.  I do plan on using other digital distribution streams in the future when I want to promote a single project or event but for now this, and now and then Facebook, will suffice.