April 6, 2011 | Filed Under Music, Photography, Vancouver Punk | Leave a Comment
I have a new show of my early Vancouver punk photos opening at the Talk Is Cheap Gallery on Pandora Street in Victoria this coming Saturday. I've been sorting through my negs yet again and had a couple news ones scanned. It's interesting what I keep finding.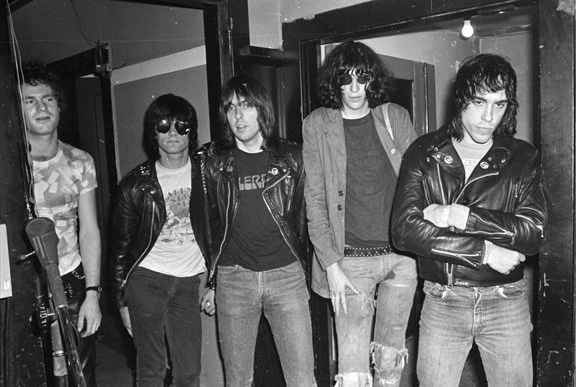 I came across this group shot of the Ramones posing for me before their gig at the Commodore.  I did notice the guy standing at left looking on but just figured he was a roadie or something and I'd just crop him out. However after seeing the scan I'm pretty certain that's  it's Gerry Hannah from the Subhumans.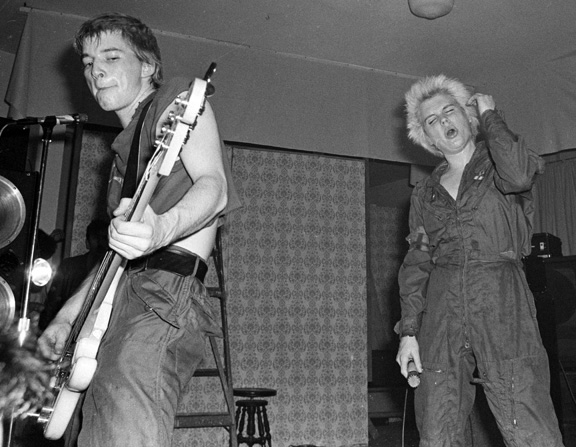 This is The Avengers, with Penelope Houston at right. I photographed them twice when they played in Vancouver.
January 20, 2010 | Filed Under Literary Photographer, Music, Portrait, Sports | Leave a Comment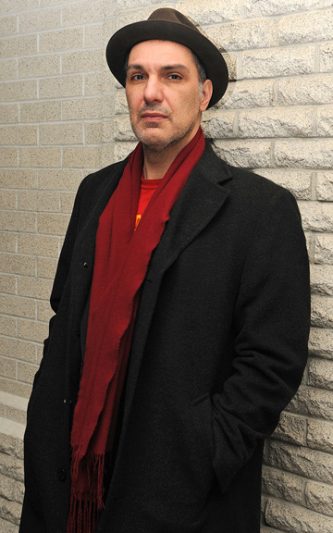 The great Dave Bidini was in Victoria last night giving the annual Orion lecture. He talked about his travel for his books and TV documentaries and afterwards took questions from the audience. He'll be around for a few more days talking to various writing classes at UVIC. I'm sure it's not always so but Dave's life seems so seamless, travel and music and writing and family and hockey all melding together magically. Plus he's a cool stylish guy. Just look at the images from last night.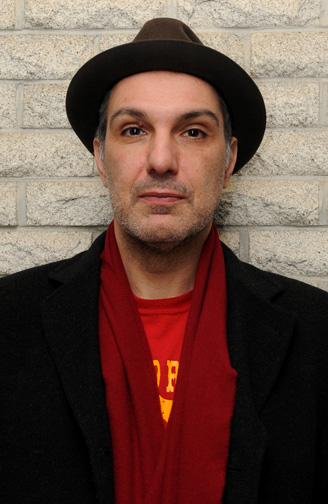 January 15, 2010 | Filed Under Music, Photography, Photos | Leave a Comment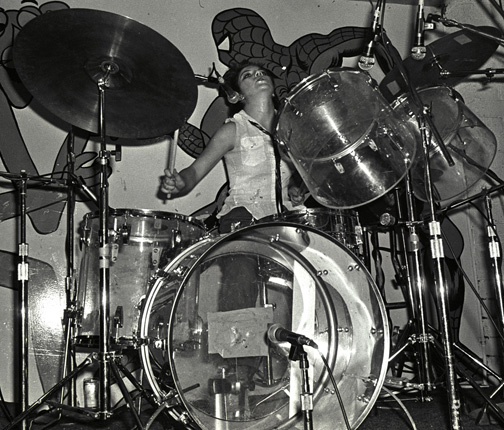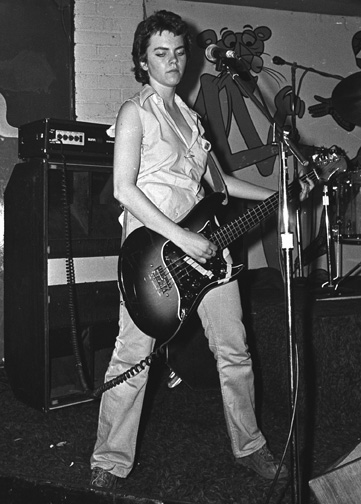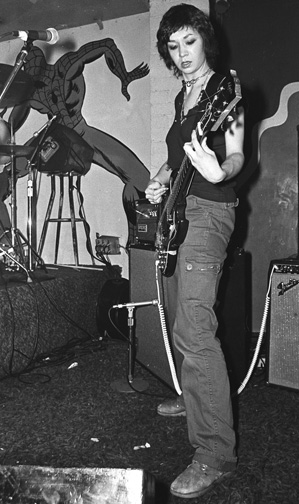 January 2, 2010 | Filed Under Music, Photography | 3 Comments
Postimg for ID help -anyone know? First two pix, same band, no idea. Second band. Dimwit on bass but doesn't look like Subhumans.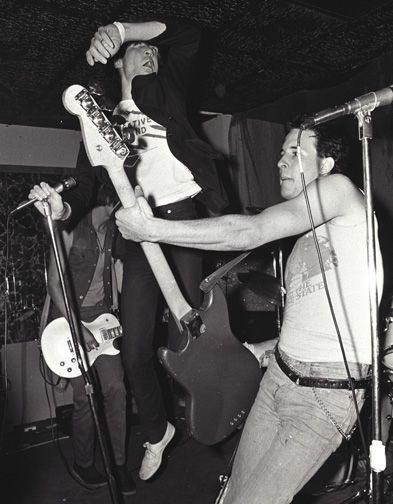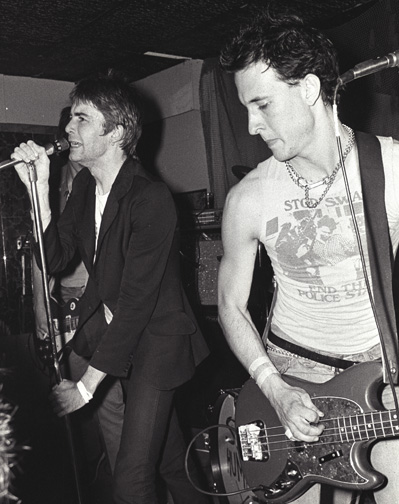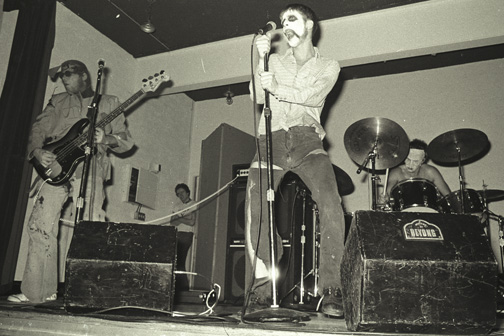 December 30, 2009 | Filed Under From the Newspapers, Music | Leave a Comment
In keeping with the recent punk theme, check out Tom Hawthorn's story on Joe Keithley's Sudden Death Records in the Globe and Mail. Check out Sudden Death Records yourself.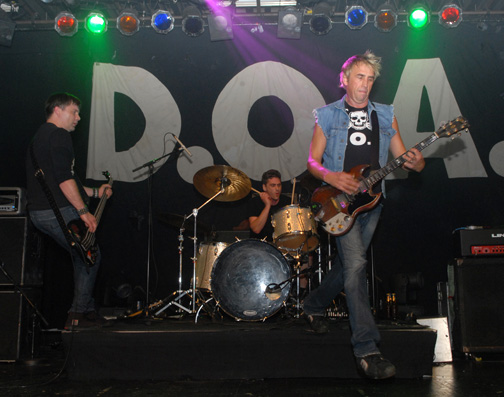 December 29, 2009 | Filed Under Music, Photography | 1 Comment
The opening reception for Bev Davies' latest exhibition and calendar will be at Vancouver's Jem Cordova gallery (#36-22 East Cordova Street) on January 2, 1PM-5Pm. Show runs until January 13.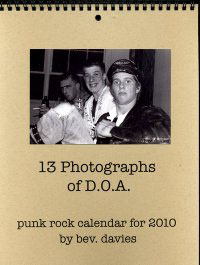 December 28, 2009 | Filed Under Music | Leave a Comment
John Mackie, now Vancouver Sun writer then Georgia Straight freelancer as I was, interviews Joey Ramone in his Denman Street hotel.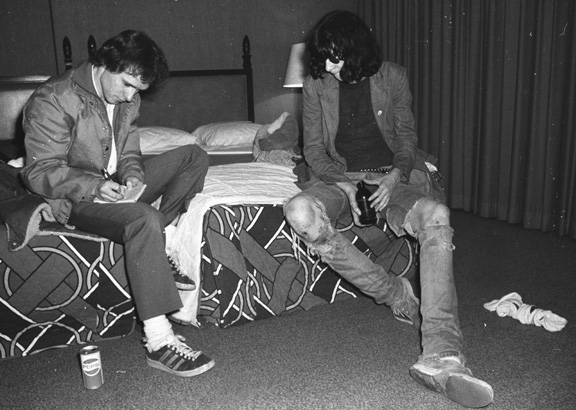 December 28, 2009 | Filed Under Music | 3 Comments
Acclaimed documentary fimmaker Susanne Tabata is working on a film about the Vancouver punk rock world and I'm going through all my old negatives in order to send her some images for possible inclusion in the film. Here's a few more possibilities from the early days. Hopefully Scott Beadle will chime in with some names and dates.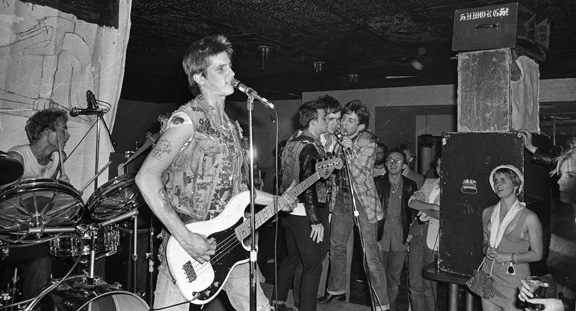 Lots of faces here, drummer is ?, Randy Rampage, backup singers are Tony Bardach (?) Nick Jones and Colin Griffiths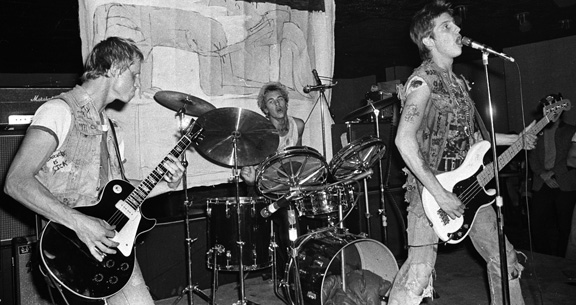 This isn't DOA, is it? Randy on bass though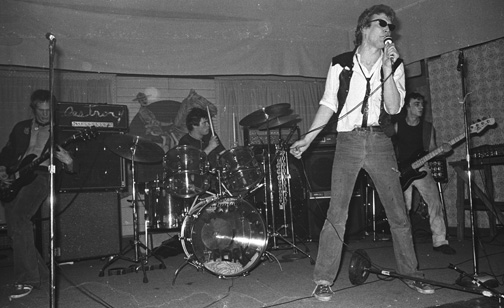 Victoria Pork, guitar is Brad Kent, Dimwit on drums, Ian Tiles singing, Tony Bardach on bass.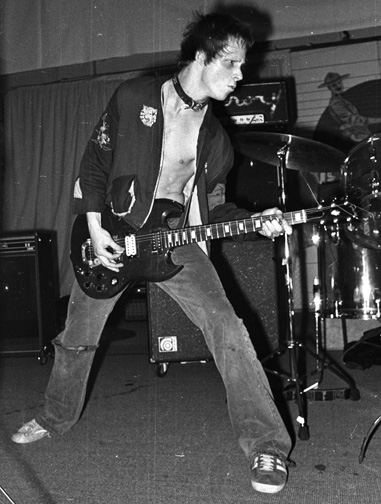 Victoria Pork guitarist Brad Kent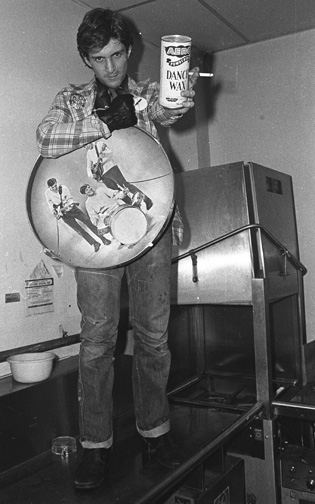 Colin Griffiths standing on a restaurant grill, holding an old 60′s drum skin and a can of dance wax, why?, I so wish I could remember. Going through these negs is a lot of fun, I just wish I had taken more notes back then.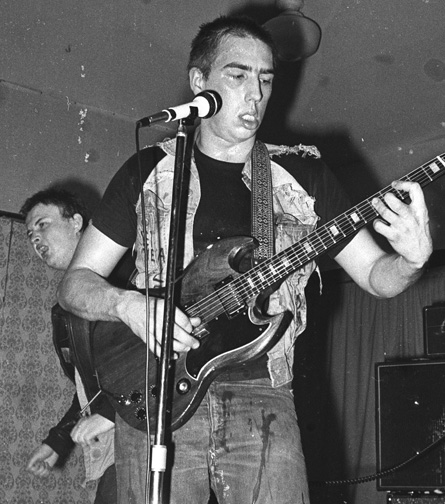 Brian Goble at back, Joe Keithley on guitar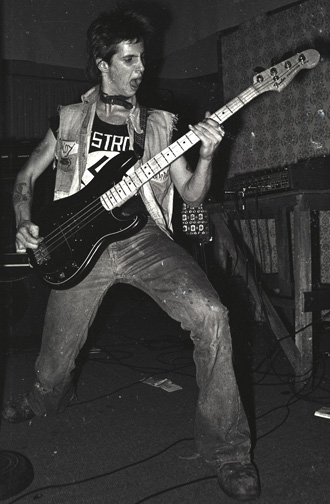 Randy Rampage in full flight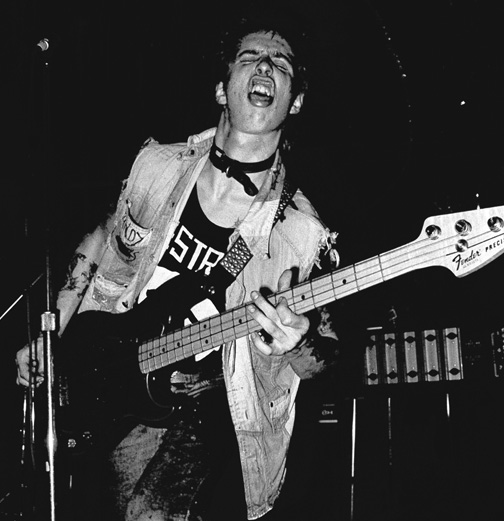 Randy again
December 28, 2009 | Filed Under Music | 3 Comments
These images are from what was one of the first performances by a Vancouver area punk band at the Easter Be In at Semiamoo  (Sp?) Park. It was a pretty loose grouping of guys who would later go on to form some of the most important bands in Vancouver. The era's long hair, other than on Joe Keithley who looks freshly shorn, and stubby beer bottles are a couple signs of the times. I think I was the only person in the audience who knew the songs they played which ( as I remember it) were covers of British punk tunes.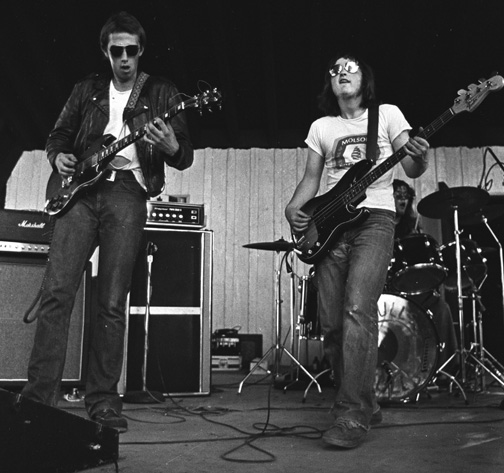 Joe Keithley and Brian Goble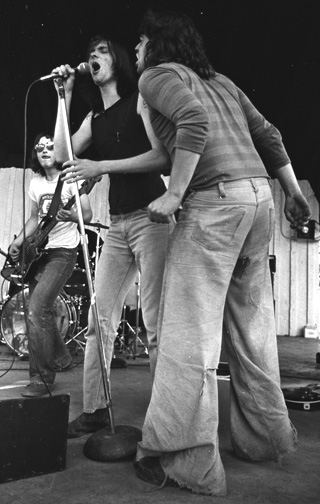 Brian Goble, Lee ?, and I believe that's John Armstrong on the right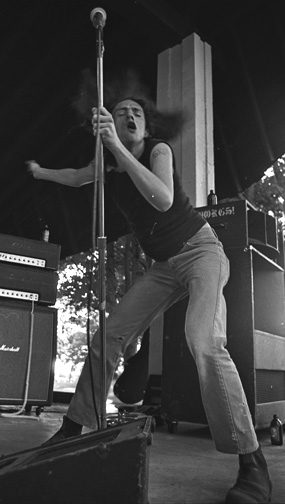 Lee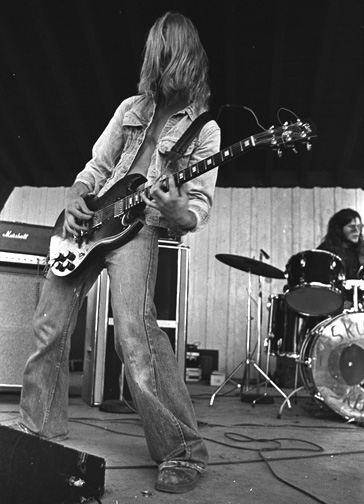 Brad Kent on guitar, Dimwit on drums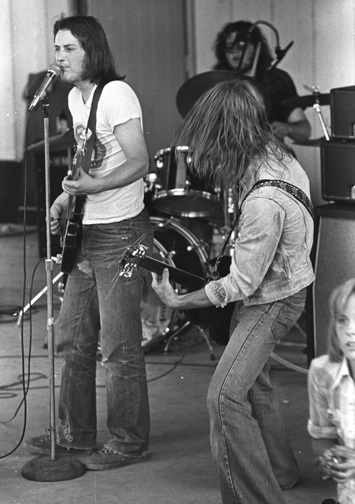 Brian, Dimwit, Brad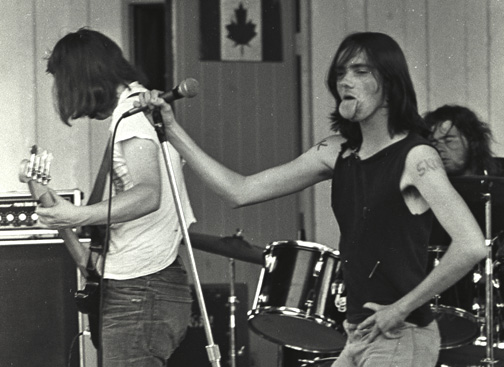 Brian, Lee, Dimwit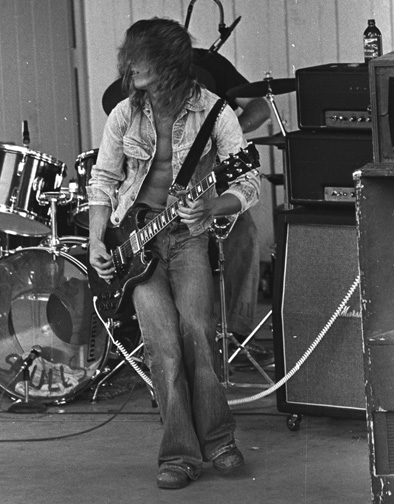 Brad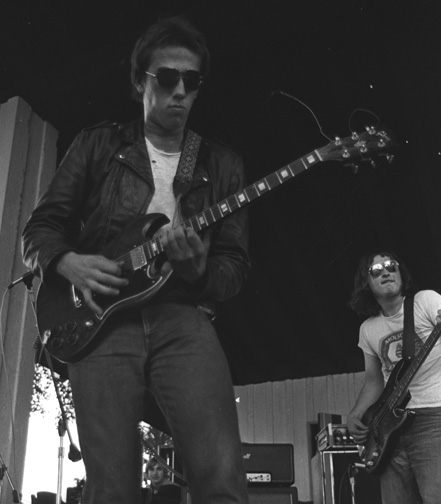 Joe and Brian
December 23, 2009 | Filed Under Music | 3 Comments
Starting to sort through my negs from the early days of Vancouver's punk rock world.  Here's a few more pix scanned  from old prints.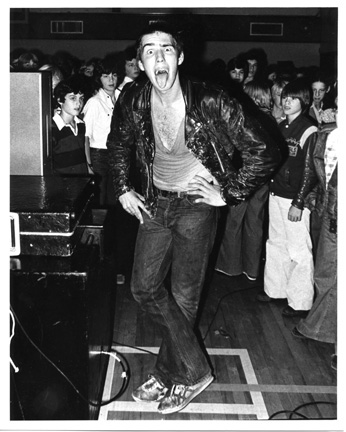 Joe Keithley after a gig at a high school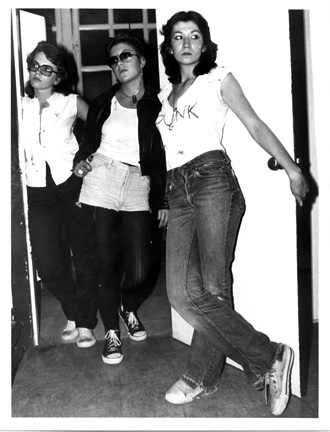 The Dishrags, first concert, with the Furies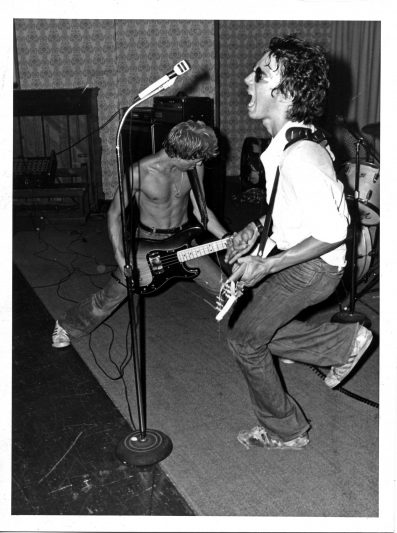 The Furies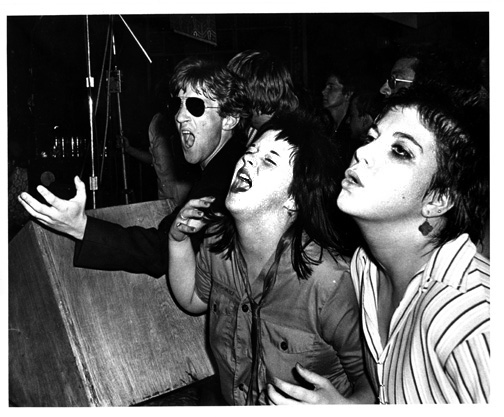 Crowd at show, including Colin Griffiths, ?,  and I believe, Scout from the Dishrags