January 28, 2013 | Filed Under Personal Project | Leave a Comment
DOA front man Joe Keithley was in town playing a gig during the band's farewell tour. Joe has decided to seek the NDP nomination in Coquitlam – Burke Mountain in order to run in the upcoming May provincial election. We decided to take a few portraits in front of the BC Legislature building in the afternoon. Here's a few images from that shoot and one from the show.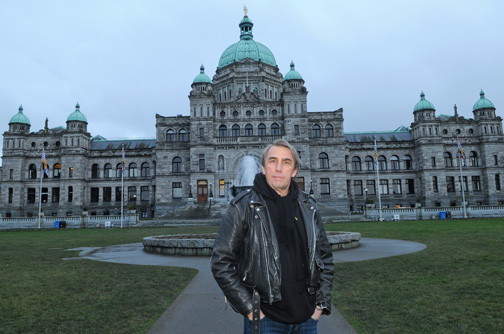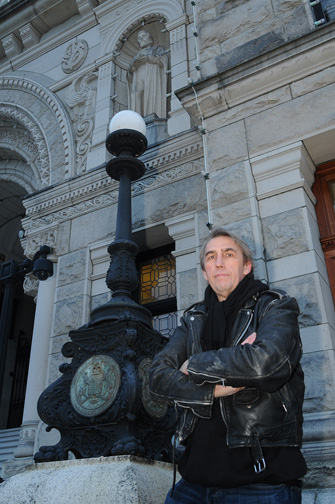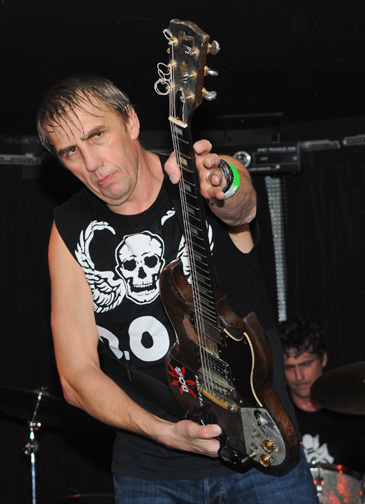 April 10, 2011 | Filed Under Gallery & Workshop, Vancouver Punk | Leave a Comment
Had the opening for my show of images of Vancouver punk rockers at Talk I Cheap Gallery in Victoria last night. A good turnout including the members of the Dishrags which was excellent.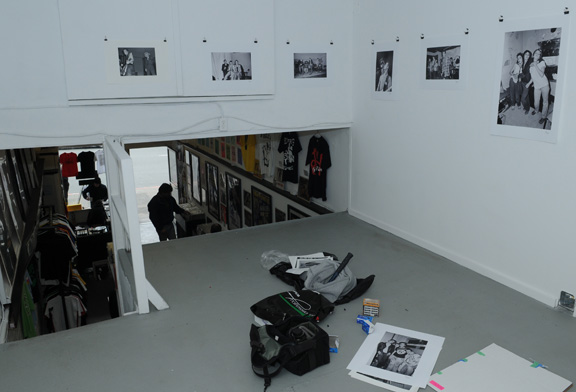 Hanging the show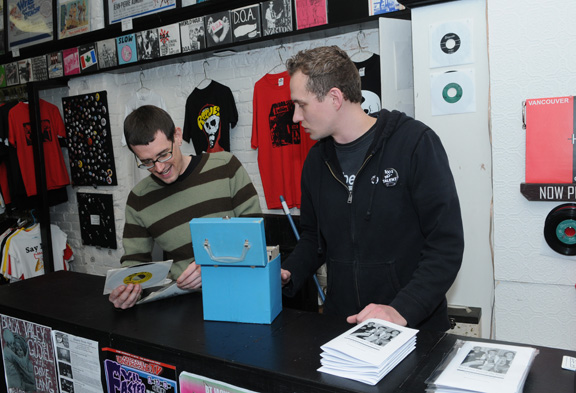 Jason Flower and Tiemen Kuipers sort through Vancouver punk singles.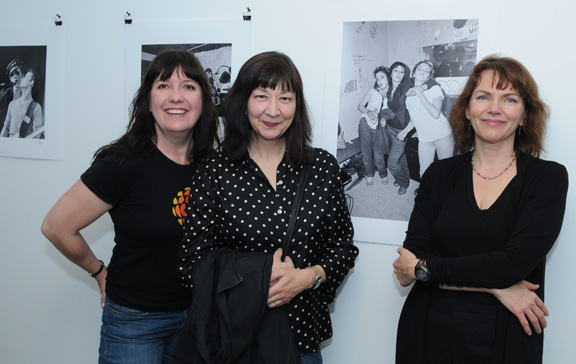 The Dishrags, Scout, Jade and Dale,  with a photo of their younger selves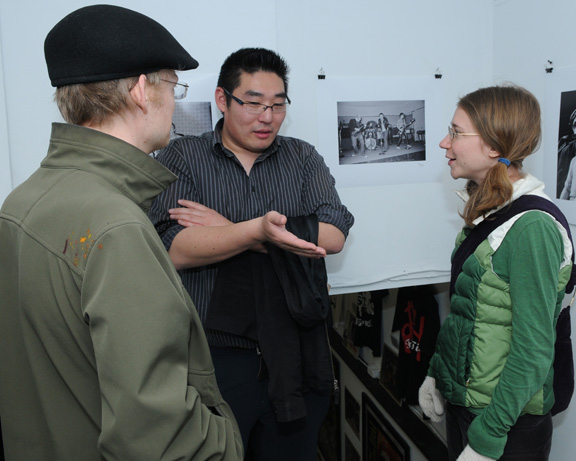 Friends chat during the opening
April 6, 2011 | Filed Under Music, Photography, Vancouver Punk | Leave a Comment
I have a new show of my early Vancouver punk photos opening at the Talk Is Cheap Gallery on Pandora Street in Victoria this coming Saturday. I've been sorting through my negs yet again and had a couple news ones scanned. It's interesting what I keep finding.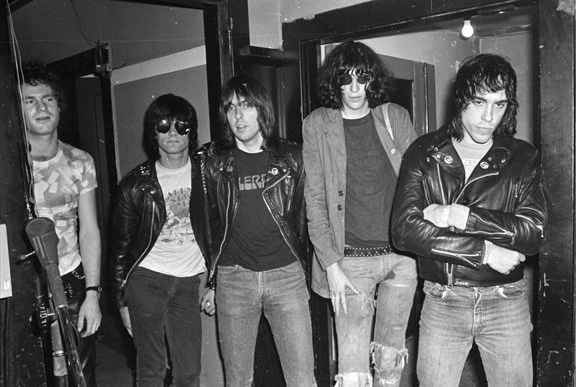 I came across this group shot of the Ramones posing for me before their gig at the Commodore.  I did notice the guy standing at left looking on but just figured he was a roadie or something and I'd just crop him out. However after seeing the scan I'm pretty certain that's  it's Gerry Hannah from the Subhumans.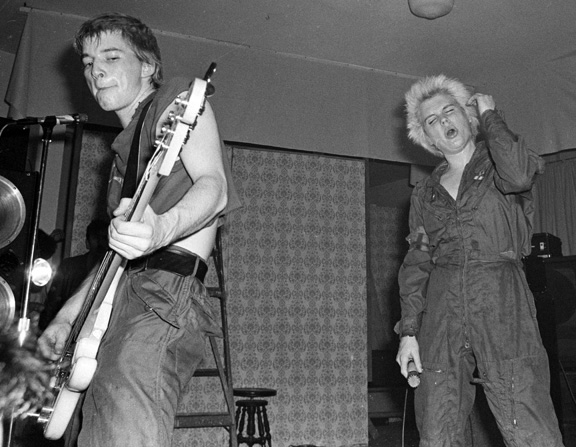 This is The Avengers, with Penelope Houston at right. I photographed them twice when they played in Vancouver.
October 17, 2010 | Filed Under Photography, Vancouver Punk | 2 Comments
I'm continuing a long slow sort through my boxes of negatives. A good lesson as to why you should keep your work not only organized and catalogued as you create it but make sure you have adequate written information with the photographs. There are so many envelopes of negatives documenting events that I only have a vague remembrance of.
I came across a folder of images of Tim Ray and his band AV who were part of the early Vancouver punk explosion. I've been having difficulties with my neg scanner (the old software doesn't seem to like the new computer) so I can't scan my negatives right now. I did find this print though and scanned it on the flatbed.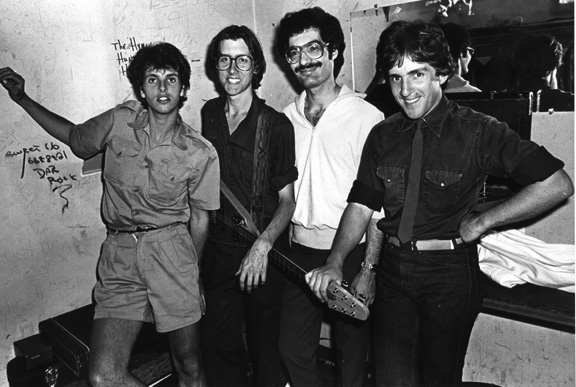 The photograph shows (L-R) Tim Ray, Bill Napier-Hemy, Unknown to me, Colin Griffiths in a dressing room at one of the clubs. Napier-Hemy and Griffiths played in the Pointed Sticks as well.
Tim was an interesting guy with quite a theatrical performance at times. I was just looking at  negatives that show him starting out a show while his upper torso was encased in a large bag that he then punched his way out off. Unfortunately you'll have to wait for the fixing of the scanner before I can show those.
September 13, 2010 | Filed Under Exhibition | 1 Comment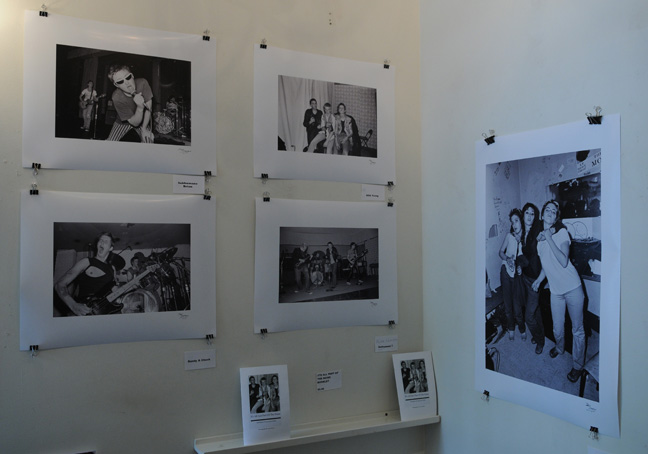 I had a great opening at the JEM Gallery Friday night.  We were scheduled to be open from 6PM until 9PM but it was after 11PM before people stopped dropping by. Saturday was excellent as well and we didn't close up shop until 5:30. Many thanks to gallery owner Carola Goetze for all her heard work.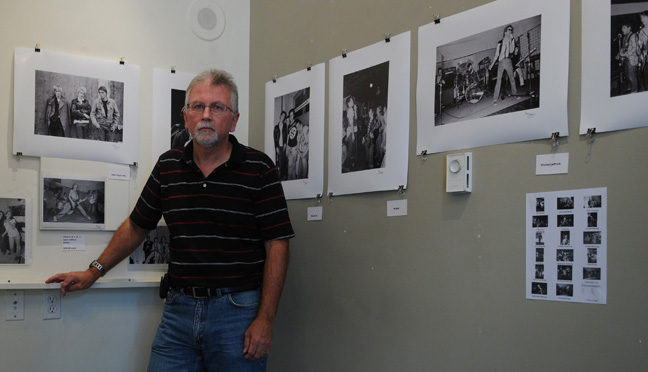 September 9, 2010 | Filed Under Exhibition | Leave a Comment
I've made up a small (16 page) booklet of images from the punk show for the JEM Gallery show that opens tomorrow night. First attempt with Indesign.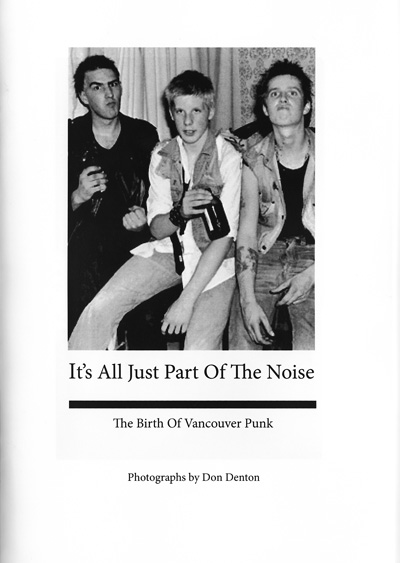 September 5, 2010 | Filed Under Exhibition, Featured | 1 Comment
I have an exhibition of photographs that document the beginning of the Vancouver punk rock world that opens next Friday September 10, 2010 at the JEM Gallery (#36 – 22 East Cordova Street)  in Vancouver. Please drop by and have a look. It's All Just Part Of The Noise, The Birth of Vancouver Punk runs until October 3rd.
Thanks to Carola Goetze for extending the invitation to exhibit at her gallery.
Many thanks to Tony Bardach for the use of his song lyric  "It's All Just Part Of The Noise"  in the show's title.  For me it encapsulates a lot about that era, in that we all were there, creating, playing, listening, photographing,  simply because we liked the music. We were all just part of the noise.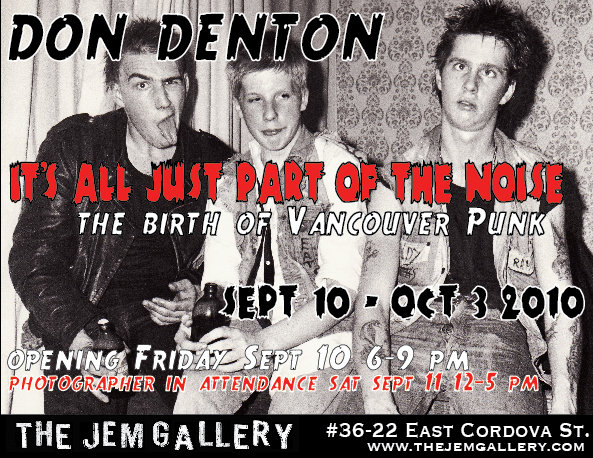 January 15, 2010 | Filed Under Music, Photography, Photos | Leave a Comment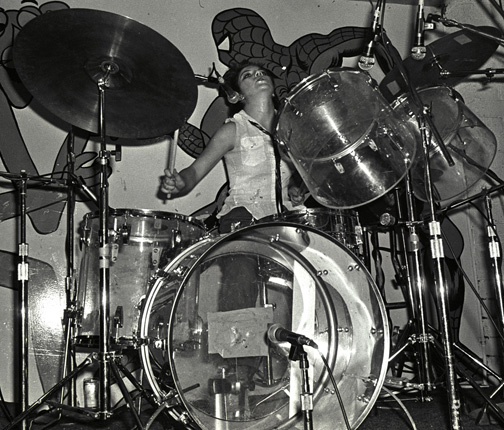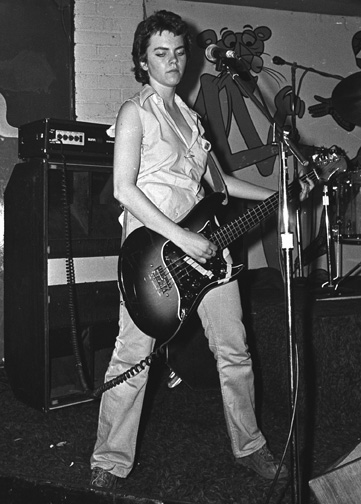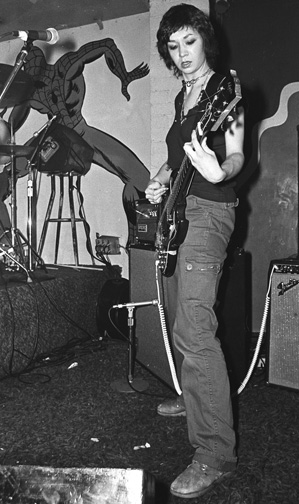 December 30, 2009 | Filed Under From the Newspapers, Music | Leave a Comment
In keeping with the recent punk theme, check out Tom Hawthorn's story on Joe Keithley's Sudden Death Records in the Globe and Mail. Check out Sudden Death Records yourself.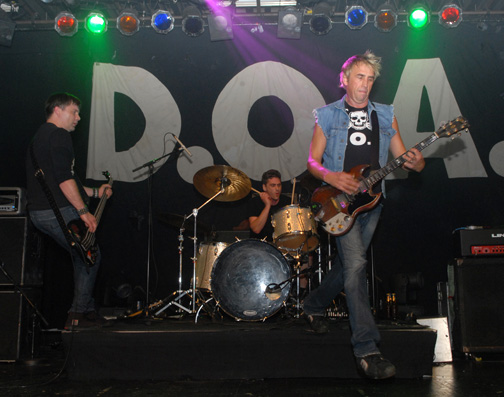 December 28, 2009 | Filed Under Uncategorized | Leave a Comment
Tom Harrison, then music editor of the Georgia Straight, and I drove out to the house Joe Keithley was renting in Burnaby off of Kingsway for a big interview for the entertainment weekly. Chuck was living with Joe at the time. This may have been the first big media shot DOA received.
UPDATE: Ooops. Just found more negs , the ones that were from that GS shoot, not sure what these were from, maybe just fun.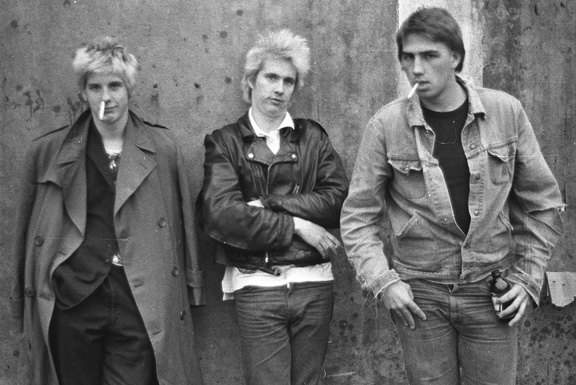 Chuck, Randy, Joe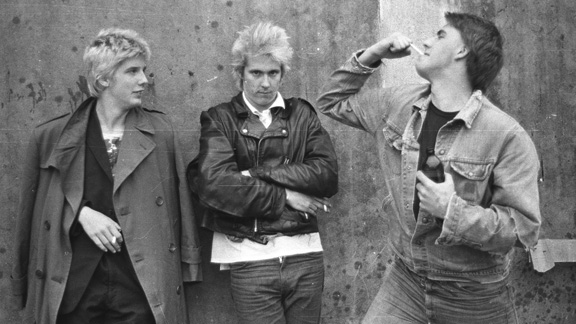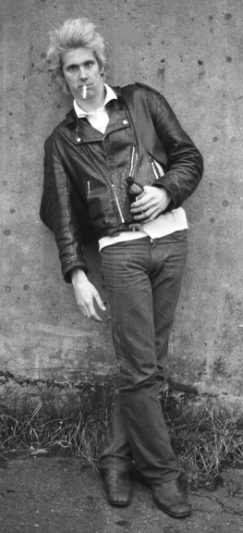 Randy Rampage armed with beer and cig