January 28, 2013 | Filed Under Personal Project | Leave a Comment
DOA front man Joe Keithley was in town playing a gig during the band's farewell tour. Joe has decided to seek the NDP nomination in Coquitlam – Burke Mountain in order to run in the upcoming May provincial election. We decided to take a few portraits in front of the BC Legislature building in the afternoon. Here's a few images from that shoot and one from the show.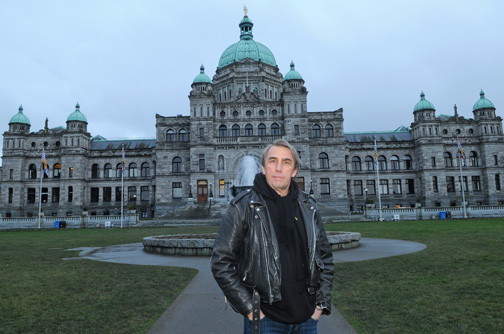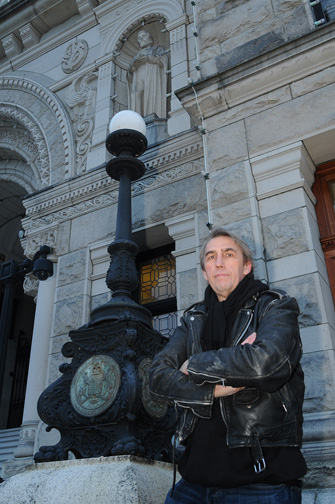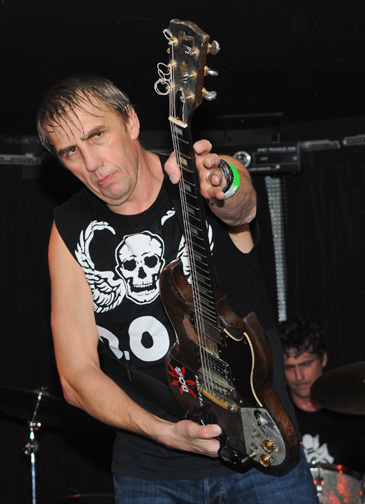 November 10, 2012 | Filed Under Landscape, Personal Project | Leave a Comment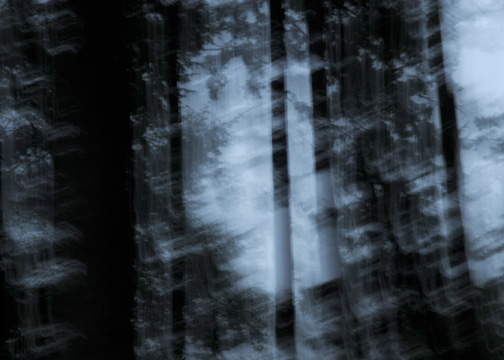 An image from a project  looking at the forest of the Pacific Northwest.
November 7, 2012 | Filed Under Personal Project | Leave a Comment
One of the things I like to do is find other photographers who use the Pacific Northwest as a subject. Lately I've been looking at the images of Missy Prince, a Portland based photographer who seems to divide her time between Portland and the southern USA. She's interesting as well in that she doesn't have regular website but appears to simply use Flickr as a display for her images and as a way to link to interviews about her and to a site where you can buy her prints (at bargain prices). Very basic but it seems to work for her.
July 2, 2012 | Filed Under Personal Project, Publishing | 1 Comment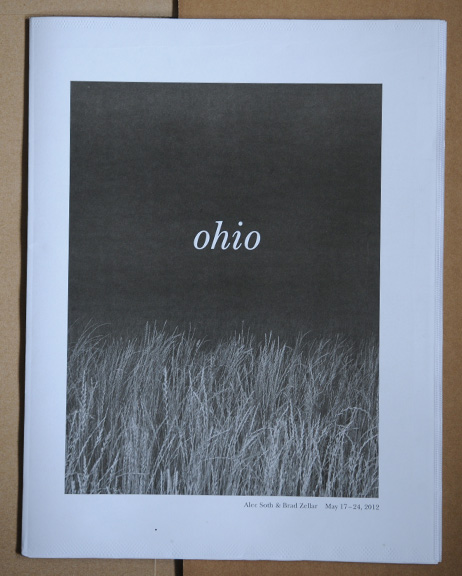 The past couple of years I've been ordering prints and self published books from photographers. Two reasons, the first being that the publications and prints are art and as such they are interesting and sometimes beautiful to look at. The second reason is just to see how others are using a variety of mediums/media to show their work out to a larger world and audience. Last week my copy of Ohio, by Alec Soth and Brad Zellar, arrived in the mail. Published by Soth's Little Brown Mushroom, the tab sized newsprint publication, a record of a weeklong trip by the two men, was packaged simply  but securely in a large stiff cardboard envelope with a card border insert inside. The paper itself was also protected in a plastic envelope.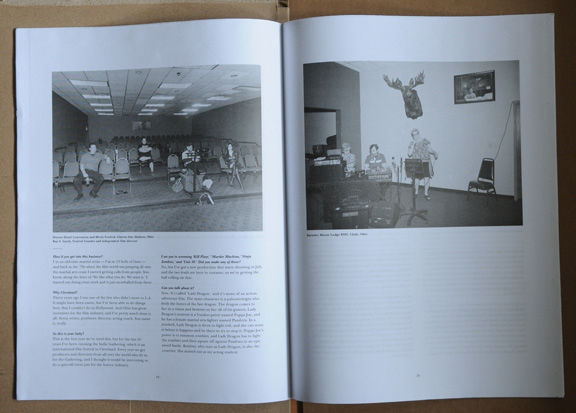 Ohio is a collection of images from the trip as well as personal observations and interview in text form. The layout is loose with big images and lots of white space. The paper is not stapled on the fold so the pages are loose.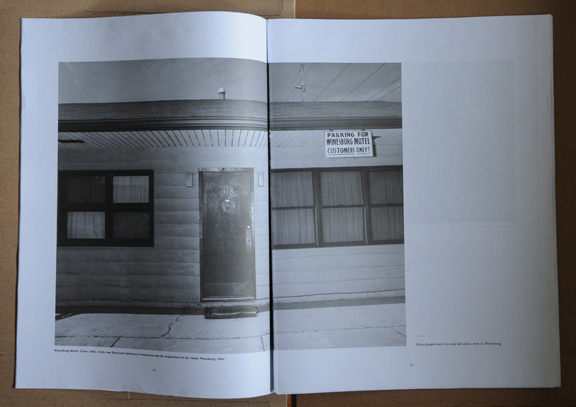 Ohio, published in an edition of 2000, is an interesting example of taking a common and cheap method of printing (the newspaper) and using it to quickly create (only a week after their return from the trip) a permanent record of a project and being able to get that out to the public in a very quick manner.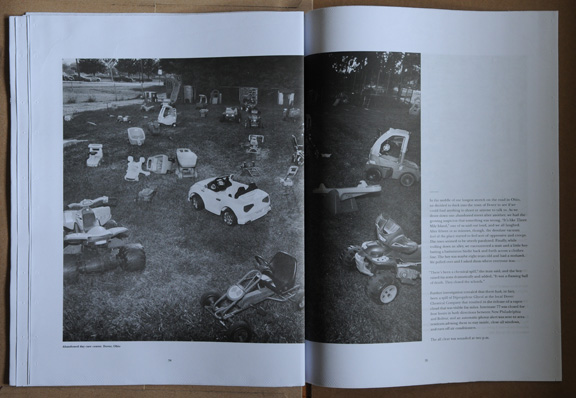 You can order your own copy of Ohio here at Little Brown Mushroom.
June 27, 2012 | Filed Under Careers, Personal Project, Working | Leave a Comment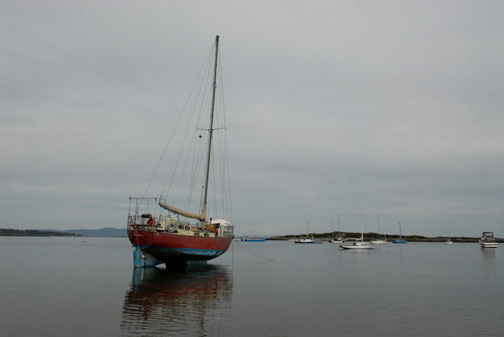 Grounded Sailboat, Oak Bay, BC 2009
I'm busy, you're busy, we're all busy and it seems, like the old cliche, three steps forward and one back.
I've just been through several weeks of busy days at the newspapers, shooting two of our annual Day in the life projects, planning for another coming up in July, the usual daily load and the addition of more duties.
We've had visitors, family, trying to get in some regular bike riding and taking in the odd show, exhibition and talk.
The, of course, there's the lawn mowing, grocery shopping etc. we all have to contend with.
It's all good, well aside from the chores,  but there's not always a lot of gas left over for the personal work. This blog, writing, archiving, pitching to magazines and galleries and shooting new images.
It's why it's good to step back a little, even if it's just for a few minutes during a lunch hour, and recalibrate. Ask yourself if you're doing what you want, if you're using your time wisely. It's so easy to sit down in front of the couch and watch TV for an hour or two. Log on to Facebook and read updates for another half hour or more.  But when you think about it, if you take one hour out of your day and just concentrate on your projects that's pretty much one full work day every week you're devoting to your own images/writing/art. If you work smart and stay focused you can accomplish a lot in a day.
Think about how you're using your off work time right now. How many hours do you devote to TV or internet browsing? Exchange that dead time for creative time.
It's hard. I know. I'm trying and struggling with it all the time. Here's hoping I can stick to an hour a day (minimum).
May 29, 2012 | Filed Under Personal Project, Website | Leave a Comment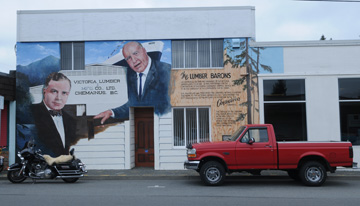 Red Truck and Mural, Chemainus, BC 2012
I'm going to try and concentrate on this blog as my main (lone) source of news about my work.
Other methods of social media are great and certainly useful but I've found that, for me at least, they end up being a distraction from creating work.  The other issue was quality, lack of quality. Trying to feed the social media bear meant I was rushing posts just to get something  new up. Posts I wasn't satisfied with and didn't always reflect what I needed or wanted to say about the photographs and projects.
It's not even that they weren't fun because it was enjoyable to rapidly post work. I just felt that it was all taking me away from my core purpose. To create great images and then create great prints and publications.
I'll see how this works over time.  I do plan on using other digital distribution streams in the future when I want to promote a single project or event but for now this, and now and then Facebook, will suffice.
June 26, 2011 | Filed Under Personal Project | Leave a Comment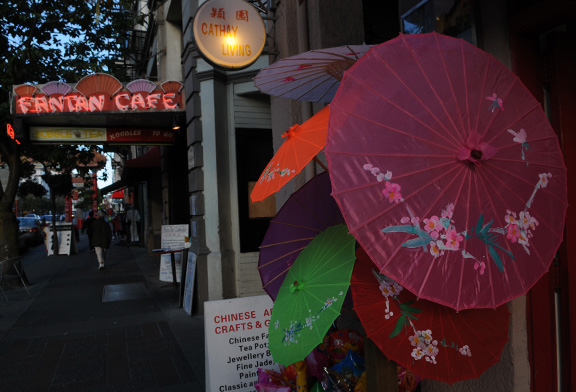 Downtown at dusk hoping for the late evening sunlight slanting through but clouds drifting in ended that. Settled for the bright colours of the umbrellas and the neon signs coming on in Victoria's Chinatown district.
June 26, 2011 | Filed Under Personal Project | Leave a Comment
Another damp west coast day, crossing the Alex Fraser bridge .
February 12, 2011 | Filed Under Arts, Personal Project, Portrait | 2 Comments
Every year I like to start at least one new project. I like to have a number of projects going at the once as I find that due to my full time shooting job my time for personal shooting is limited in both hours and time of day. Having a number of projects means I can usually shoot something in the windows that I have.
So, this year, adding to the mix is a series of environmental portraits of artists. I've done a large project featuring images of writers but hadn't really worked on that much in the past couple of years. I wanted to introduce a new portrait project and figured focusing in on visual artists would be both interesting and challenging and would also have the side benefit of not only meeting new people but I'd get to see a lot of art.
I've started off with artist Rachel Berman who is local again after a couple of years in Toronto. I'd never met her before the session but had admired her work so called her up, explained what I was doing and we set up a time to meet.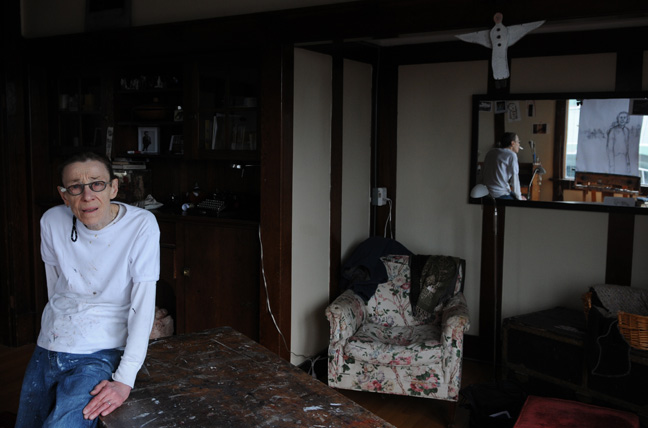 Rachel works out of her apartment studio, a great place in an older building with bay windows that let in a ton of light. She was busy working on two projects, illustrations for a book and a show at her Toronto gallery.
A bonus at this shoot was the presence of Karl Spreitz, a long time local artist, photographer and member of the Limners, a long time Canadian art collective. It was my first time meeting Karl as well and I took the opportunity to enquire about photographing him at some point. Karl, as mentioned, is a stills photographer as well as a documentary filmmaker and he was busy shooting and filming during part of my portrait session.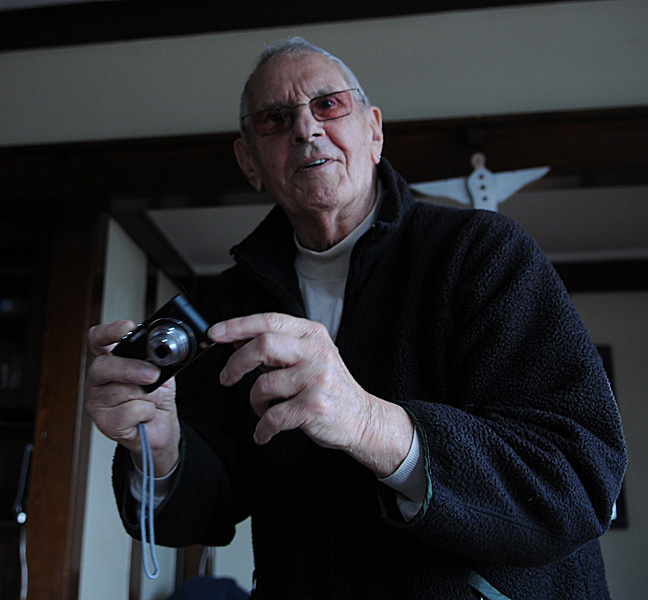 I spent about an hour with Rachel, taking photographs, but also chatting and getting to know each other a bit.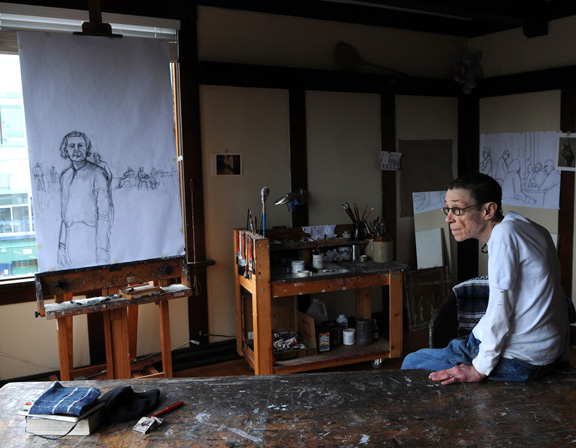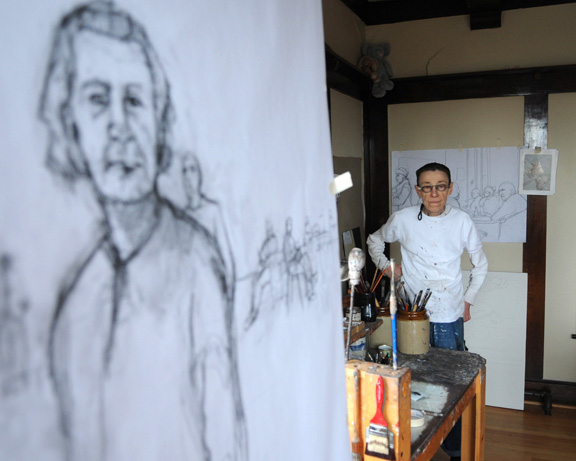 I took Rachel a couple of prints last week and she seemed pleased with the images. It was, from my viewpoint, a successful shoot, I had a few frames I'm happy with. I got to meet two new creative people and I've got another project underway.
Rachel is represented by the Ingram Gallery in Toronto and Granville Fine Art in Vancouver. Toronto artist Sara Sniderhan has painted a portrait of Rachel that you can see HERE.
January 12, 2011 | Filed Under Funding, Personal Project | Leave a Comment
About a  month ago I wrote about crowd sourcing to fund photo projects and Victoria photographer Mike Andrew McLean and his use of Kickstarter to fund his project The Range.
Since then I've come across another good example,  Australian photographer, and Oculi member, Claire Martin is currently photographing in Haiti and she's using IndieGoGo to create a funding program for that work. You can follow her work in Haiti and see some of her images on the accompanying blog.
I hadn't heard about IndieGoGo before but the site is easy to navigate and certainly has a punchier front page than does Kickstarter.
Crowd sourcing does seem to be a viable way for photographers to raise funds (and for fund contributors to get books, prints, postcards or even a personal call from the photographer) and it's interesting to see that not only younger less well known photographers are using this method. Magnum photographer Larry Towell has a Kickstarter site up for his Afghanistan work.