February 21, 2013 | Filed Under Daily Work | Leave a Comment

There's something about a panoramic view, maybe because we don't shoot them often, mainly because they can be a challenge for editors and for layout. The lone drummer was an early arrival for a high school band practice.
February 10, 2013 | Filed Under Daily Work | Leave a Comment
The beautiful thing about the weather here on the southern tip on British Columbia's Vancouver Island is that this photo could have been taken this week as I saw lots of golfers on the links while driving around. The unfortunate thing about the weather here is that this image was actually taken last June.
February 3, 2013 | Filed Under Daily Work | Leave a Comment
The cover for the February 2013 issue of SOAR magazine features construction from greater Victoria's West Shore.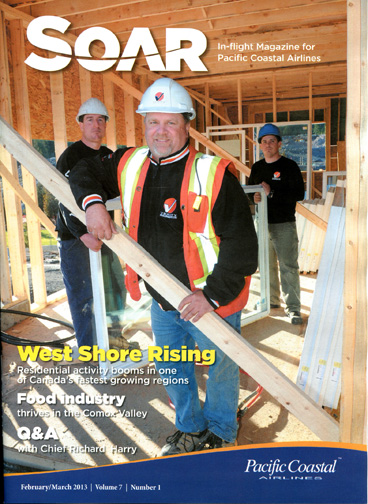 January 28, 2013 | Filed Under Personal Project | Leave a Comment
DOA front man Joe Keithley was in town playing a gig during the band's farewell tour. Joe has decided to seek the NDP nomination in Coquitlam – Burke Mountain in order to run in the upcoming May provincial election. We decided to take a few portraits in front of the BC Legislature building in the afternoon. Here's a few images from that shoot and one from the show.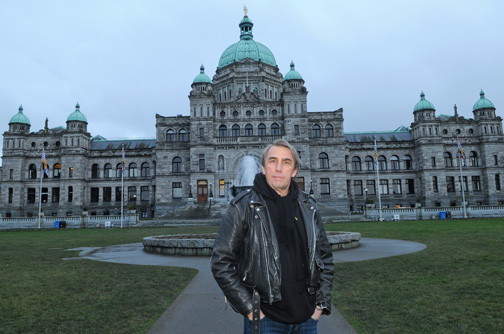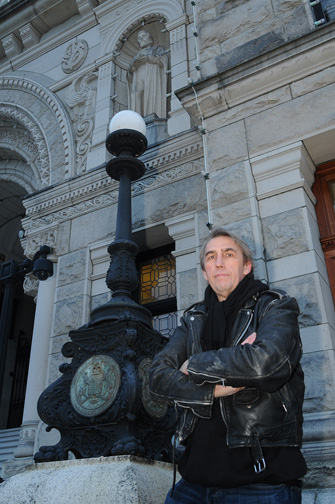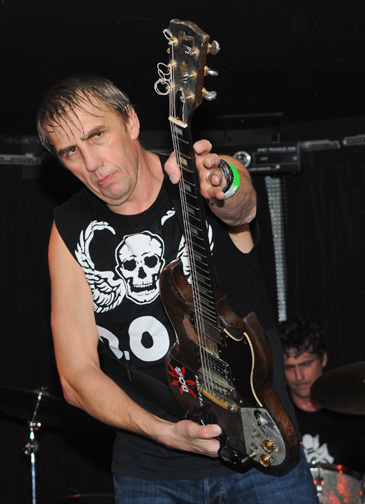 January 23, 2013 | Filed Under Daily Work | Leave a Comment
One image from a series on the BC Ferries for Black Press, walking up the ramp to board the ferry at Tsawwassen.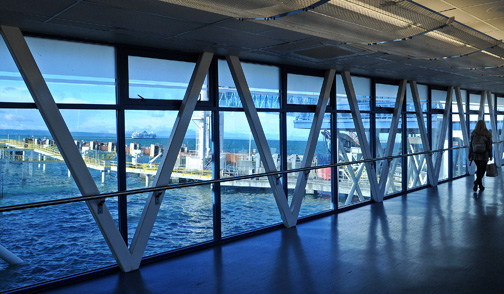 January 12, 2013 | Filed Under Magazine Work | Leave a Comment
Some recent magazine work. SOAR magazine is the Pacific Coastal Airlines in-flight magazine.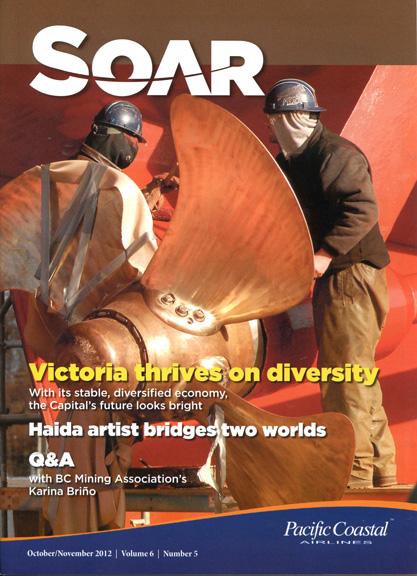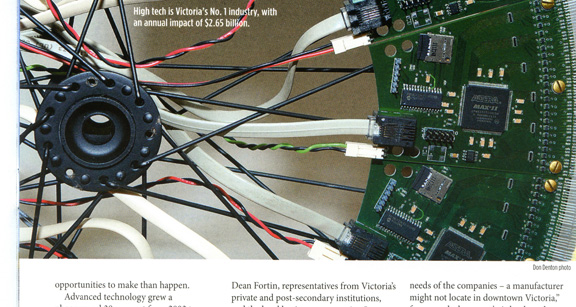 November 10, 2012 | Filed Under Landscape, Personal Project | Leave a Comment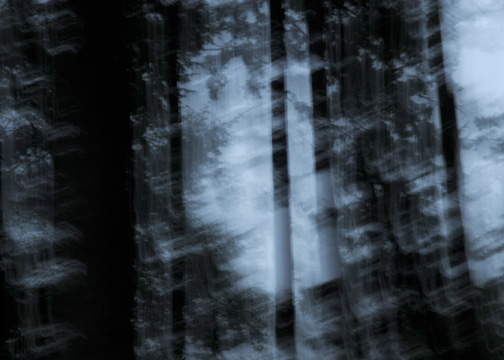 An image from a project  looking at the forest of the Pacific Northwest.
August 11, 2012 | Filed Under Photography | Leave a Comment
Back from a few weeks worth of holidays, lots of driving and visiting and not a lot of photography  which made  this posting from Dan Milnor an interesting read. Dan talks about how photographers often feel they need to always be photographing, working away at something. He's recently come to feel that attitude means he's missing out on other things life has to offer. Food for thought. I did shoot a few photos though, such as friends/family above and the Vancouver image below.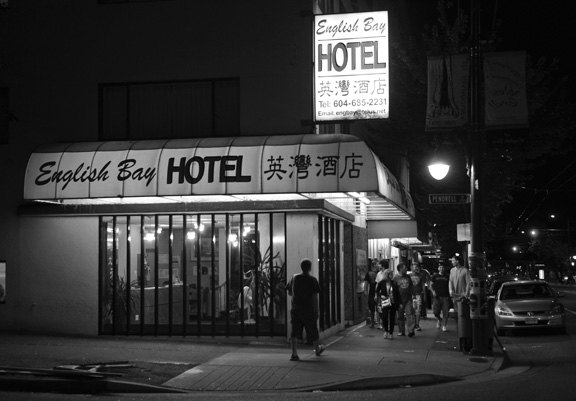 August 1, 2012 | Filed Under Exhibition, Photography | Leave a Comment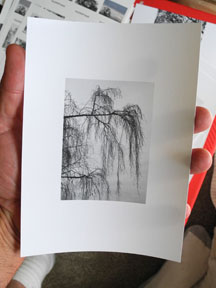 A couple of weeks off which has been good for some travel, Kamloops, Maple Ridge, Vancouver and Portland, and now I've been doing some printing. I know everyone seems to be going for big photographs but I'm enjoying making small prints.
July 8, 2012 | Filed Under Collectives, Photo Book, Photojournalism | Leave a Comment
The photographer's from Luceo Images, the American photo collective, are the photography world's (or at least the photojournalism world's) current IT girls, the stars of the scene. It's with good reason too. They have taken up the challenge of working in a world that is often seen as falling apart, no work, no venues for display and no money to be earned, and found new ways to get their images noticed, make a living from it and take things in often new directions.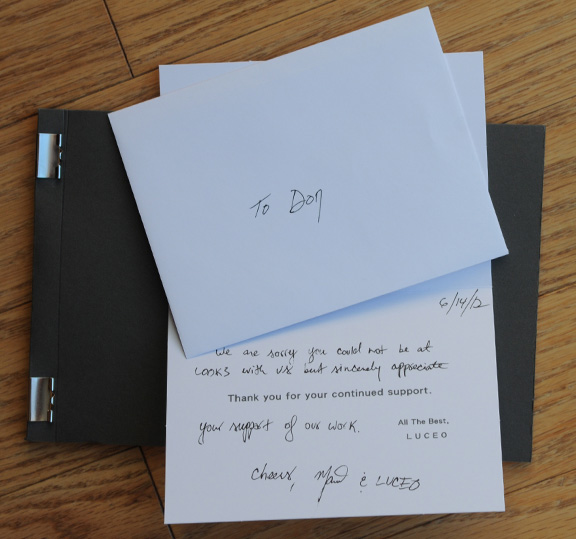 One area that is old school, service, they still pay attention to. I ordered, or tried to, their new handmade catalogue You Are Here off heir website and kept getting a message that the item couldn't be shipped to Canada. I dropped an email to Luceo and quickly received a message back from member Matt Eich who arranged for an alternate way for me to pay and for shipping. The catalogue arrived last week and what was most impressive upon opening was a small detail, a signed note saying thanks.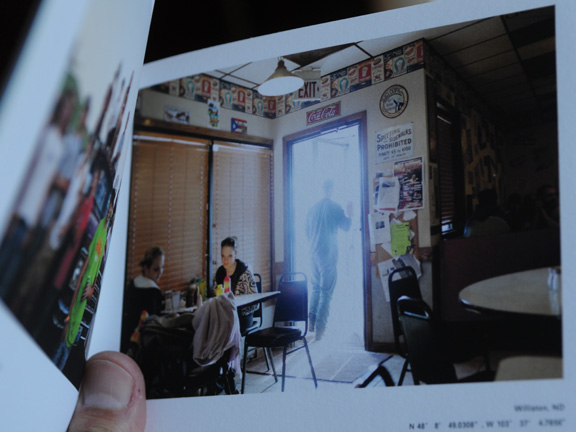 The catalogue itself is small with photographs printed on to Moab paper and then bound simply between covers with clips. This might be my favourite image from the book, a combination of  lots of visual detail inside the road and then the man disappearing into the light outside, it's as though a Bill Allard image was combined with an old Duane Michaels image.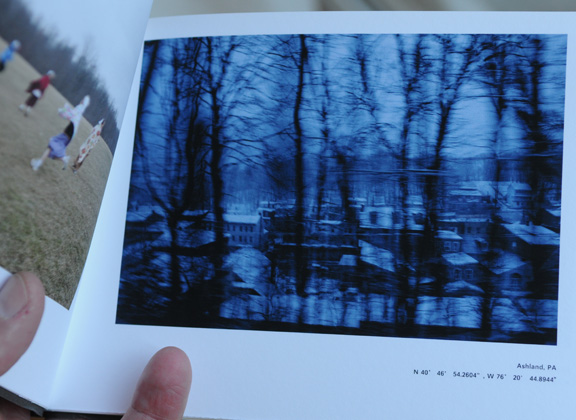 I like this one too, very different look and feel.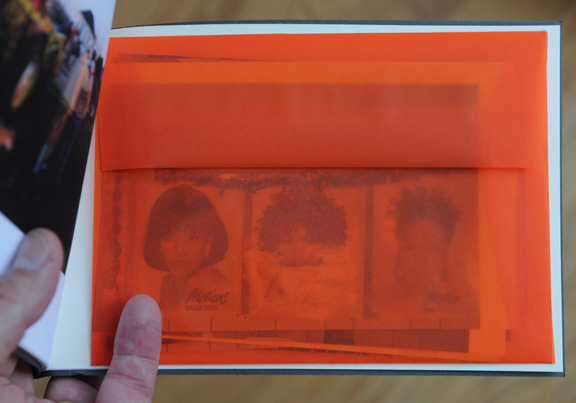 A fun touch is the garish orange envelope at the back that has fragments of prints inside.
One sad and/or amazing thing is that the catalogue, printed and/or assembled in an edition of 100 and on sale at the recent Look3 festival for a special price of $15 did not sell out there. Here's a chance to pick up a book of 10 photographs and more by a group doing some of the most interesting work in North America and it didn't sell out. Good news for you as you can order it, at a slightly higher price, here and check out more of Luceo Images here.